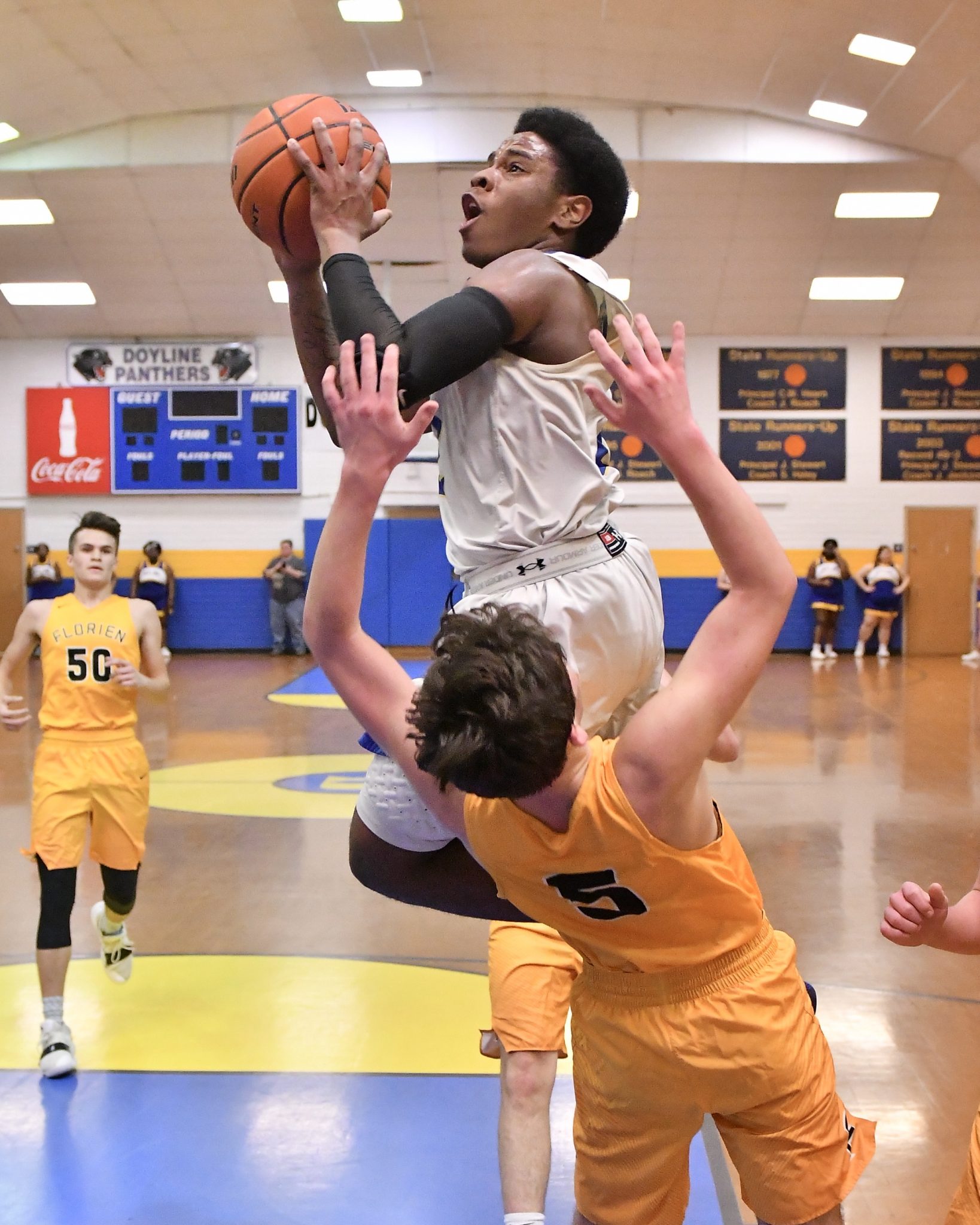 The last time Doyline lost a game was Jan. 29 to #4 Weston.
The Panthers had previously beaten Weston, 58-56 a few weeks prior.
Both games have been thrilling, and we should expect no less as two top-five teams battle it out for a chance to advance to the final four.
"Weston is a very good team," Doyline head coach Michael Normand said. "They have one of the best players in Class-B, a 6'7" guy inside and a bunch of shooters surrounding him."
This deep into the playoffs, home-court advantage certainly matters. But, Doyline already beat Weston on their home court. It will just come down to toughness and being prepared.
"Not only will we have to execute, but we are going to have to keep our composure because that can be a tough place to play," Normand said.
Weston may have a big guy inside who can do damage, but Doyline has quite possibly one of the best players in Class B in Decari Markray.
Markray has already put up forty points in a game this season and is capable of doing it all on both ends of the floor.
He's a near guarantee to score 25 points for the Panthers.
Despite having a first-class player in Markray, Doyline's true strength may come in their depth and balance.
Jordan Fuller is back from a lower leg injury and has given the Panthers 16.5 points-per-game in the playoffs.
David Lockett and Semaj Solomon are experienced, tough players who can get baskets and do the little things for their team.
Javeon Nelson will have a big assignment in the paint defensively, but he has shown himself capable to score this season as well.
We're sure to be in for a heck of a game tonight at 7 p.m. at Weston. The winner will take on #1 Zwolle or #9 Hathaway in the semis.