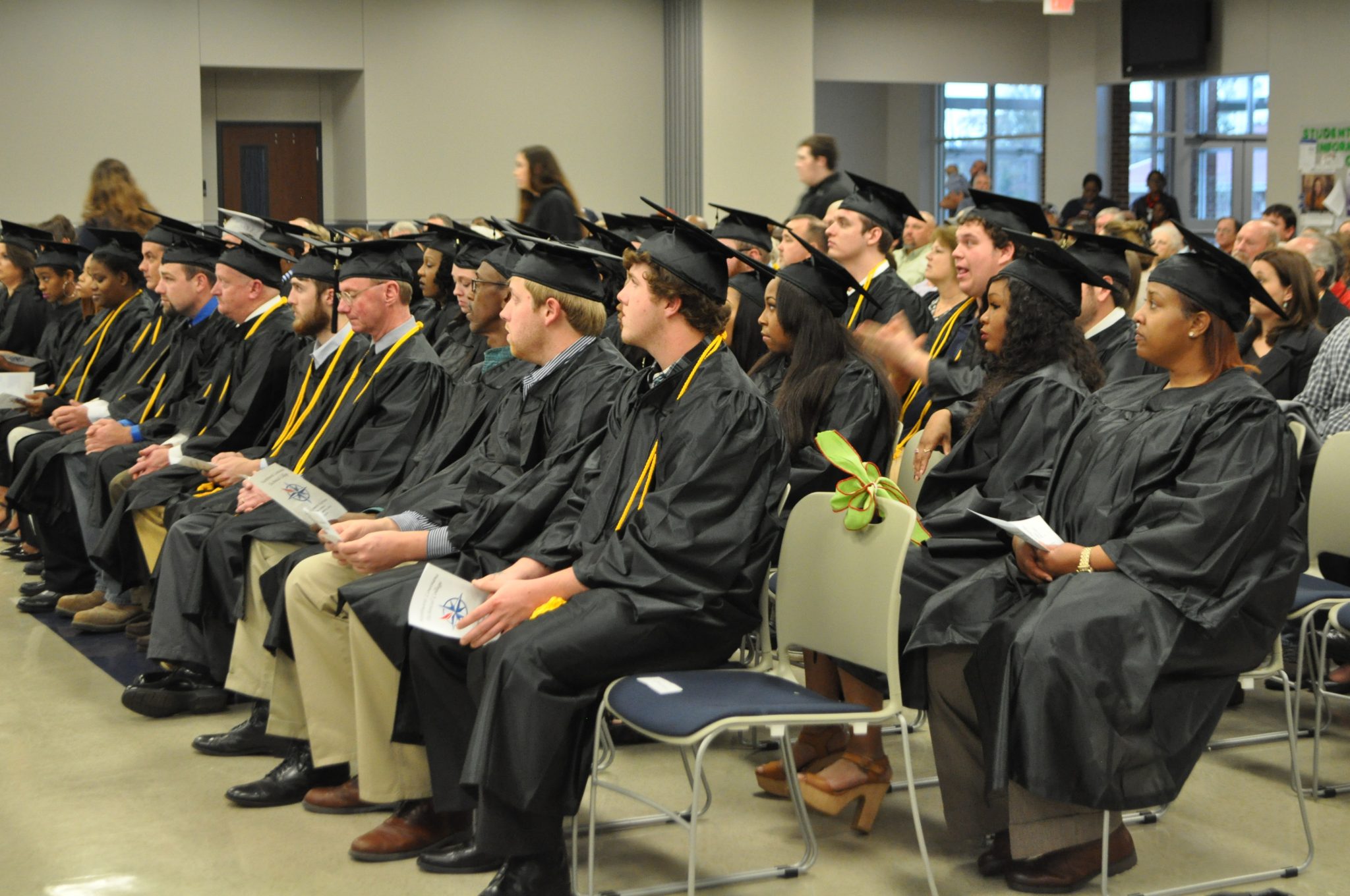 Northwest Louisiana Technical College held its fall commencement exercises Tuesday, graduating 53 students in several fields of study.
Keynote speaker and Minden Economic Development Director James Graham congratulated each student on a "job well done." He said small businesses are investing in Minden.
"I can tell you that the mayor and I have entertained businesses, investors, developers who have come to Minden," he said. "As my position as economic development director, it is my job to keep up with the trends in the city, statewide and nationally."
He painted a bright picture and said there is hope in economic growth. Graham pointed out several statistics regarding economic growth, telling graduates they should pay attention to trends.
He said while there is economic growth nationally, it is not being felt locally due to low wages and slow growth. The bright side, he said, is that the oil and gas industry is expected to pick up in 2017, creating jobs again in Louisiana.
NWLTC Interim Director Dianne Clark left the graduates with words of encouragement from a poem by Robert Fulghum "All I Really Need to Know I Learned in Kindergarten" as they moved their tassels from the right to the left.
Students graduated from business office technology, health occupations, industrial electrician, industrial instrumentation technology, industrial maintenance technology, commercial wiring, machine tool technology and welding.