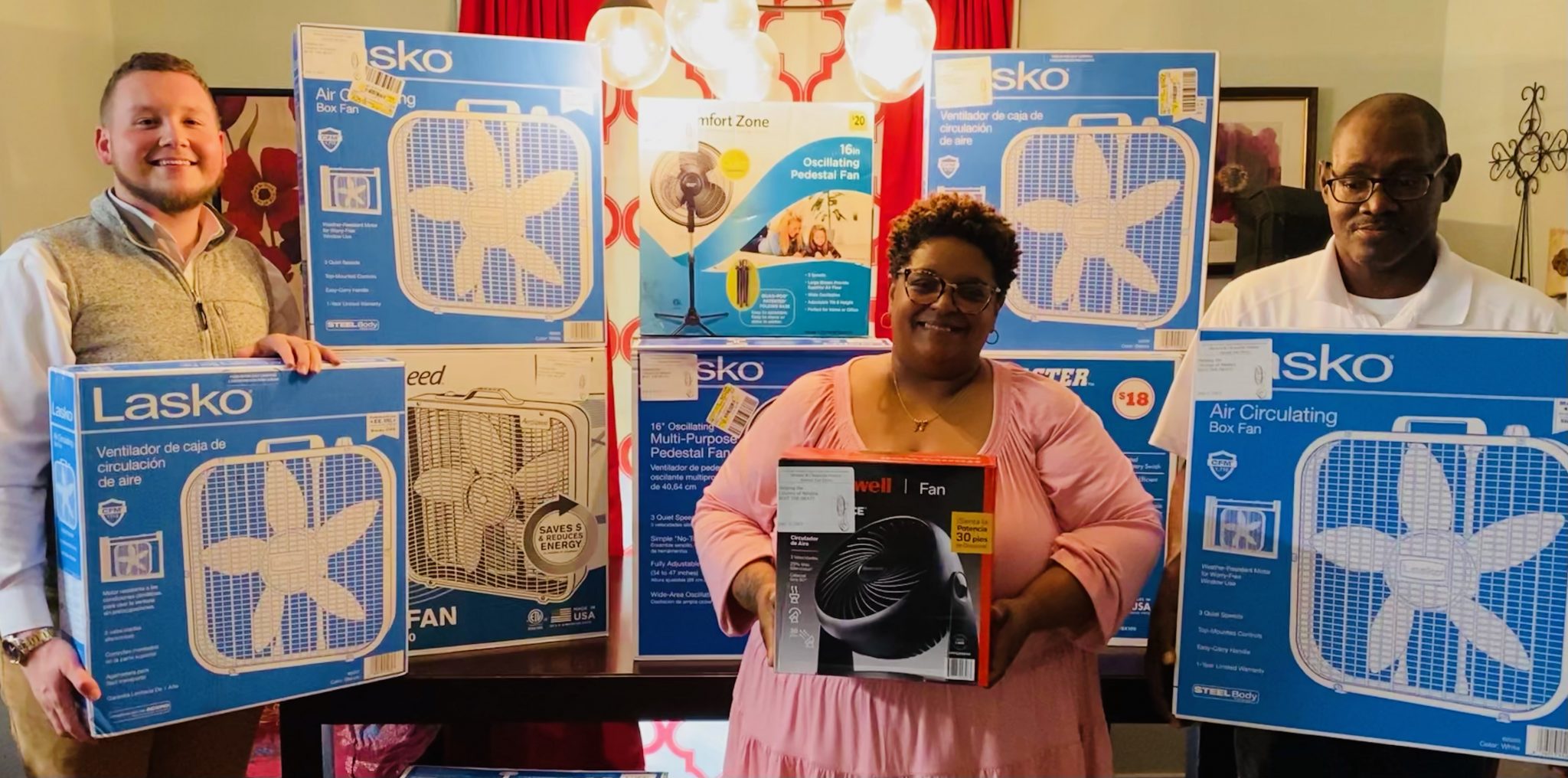 The Michael & Chequella Walker Fan Drive saw another successful year as the drive was able to raise 103 fans that will be donated free of charge to anyone who is in need of help to keep cool during the hot Louisiana summer.
"The reason that I really do this is because growing up, our mother taught us how to have a giving heart. Me and my wife appreciate the community for everything they do, and I enjoy giving back to the community in any way I can," said Walker.
While this is the 5th year for the Walker Holding Group to host the event, new this year was the Smart Foundation, lead by Economic Development Director Phillip Smart, who collaborated with the Walkers to bring fans to those in need.
"Of course we want to thank the community for their support of the drive. An event like this is nothing without a community that gives, and you would be hard-pressed to find a community that's as giving as the people of Minden," said Smart.
"We also want to give special thanks to Walmart, who donated fans on top of selling us fans at a reduced rate with the monetary donations we received as part of the fan drive. They played a big part in making this year a success."
If anyone in the community knows of individuals needing fans, they can contact Michael & Chequella Walker by calling 318-210-1799 or 318-707-3532 respectively, or Phillip Smart at 318-607-5123.