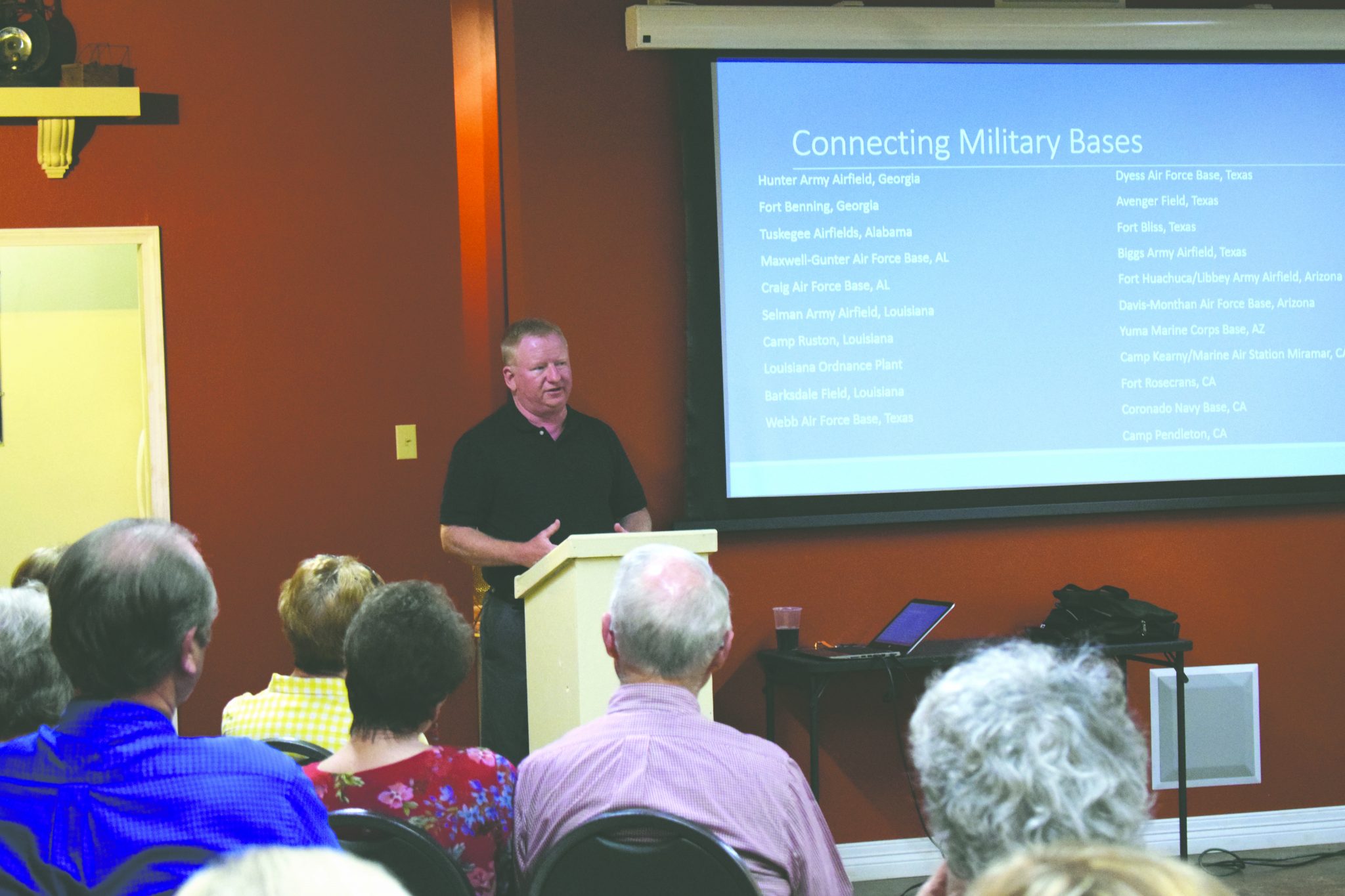 Harris discusses historic Highway 80 and what it means to Louisiana
Monday night, Lincoln Parish Historian Wesley Harris gave a presentation discussing the historical relevance of US Highway 80 at the 66th Night at the Museum. This event took place at the Dorcheat Historical Association Museum, located at 116 Pearl Street Minden, LA.
Harris said that the creation of Highway 80 began when small communities along the southern U.S. tried to answer the question of ,"How they could promote their cities and get people to come there instead of other places,"he said. "When these efforts were made, it wasn't on a federal or even a state level. It was local cities and counties and parishes working together to build a connection of roads to create this highway."
Harris then posed two questions to the audience. "What's the most famous highway you've ever heard of?" Almost immediately the audience responded with Route 66. To that Harris asked, "Why is it the most famous?" He then answered his own question by saying, "Route 66 has a TV show and a song. Highway 80 didn't get that."
Harris explained that even though Route 66 was more well known, but there were many more people who traveled west on Highway 80 to start a new life in California.
As the night went on, Harris delved into different historical events that took place along Highway 80, such as Martin Luther King's Selma – to – Montgomery March, during which "Bloody Sunday" occurred. There was also a gas station in Gibsland in which a Texas Ranger made the phone call to alert the Texas Governor that Bonnie and Clyde had been killed. On top of that, the infamous John F. Kennedy assassination took place along Highway 80 as well.
Near the end of the evening, Harris gave the chance for the audience to share anecdotes of any memories that people had in relation to Highway 80 or the places that were along it. There were so many responses that eventually Wesley simply had to cut them short.
At the end of the presentation, Harris explained the importance of preserving the history of Highway 80. Wesley asked, "What have we done in Louisiana to try and preserve things? Not a whole lot. We have a mentality in this part of the country that is completely different than say Virginia, where every building is preserved. We can't wait to tear things down in the South. We've lost so much. Maybe we can't save everything, but we can do a better job of identifying whether or not these facilities have the possibility of a new life, and benefitting these communities economically."