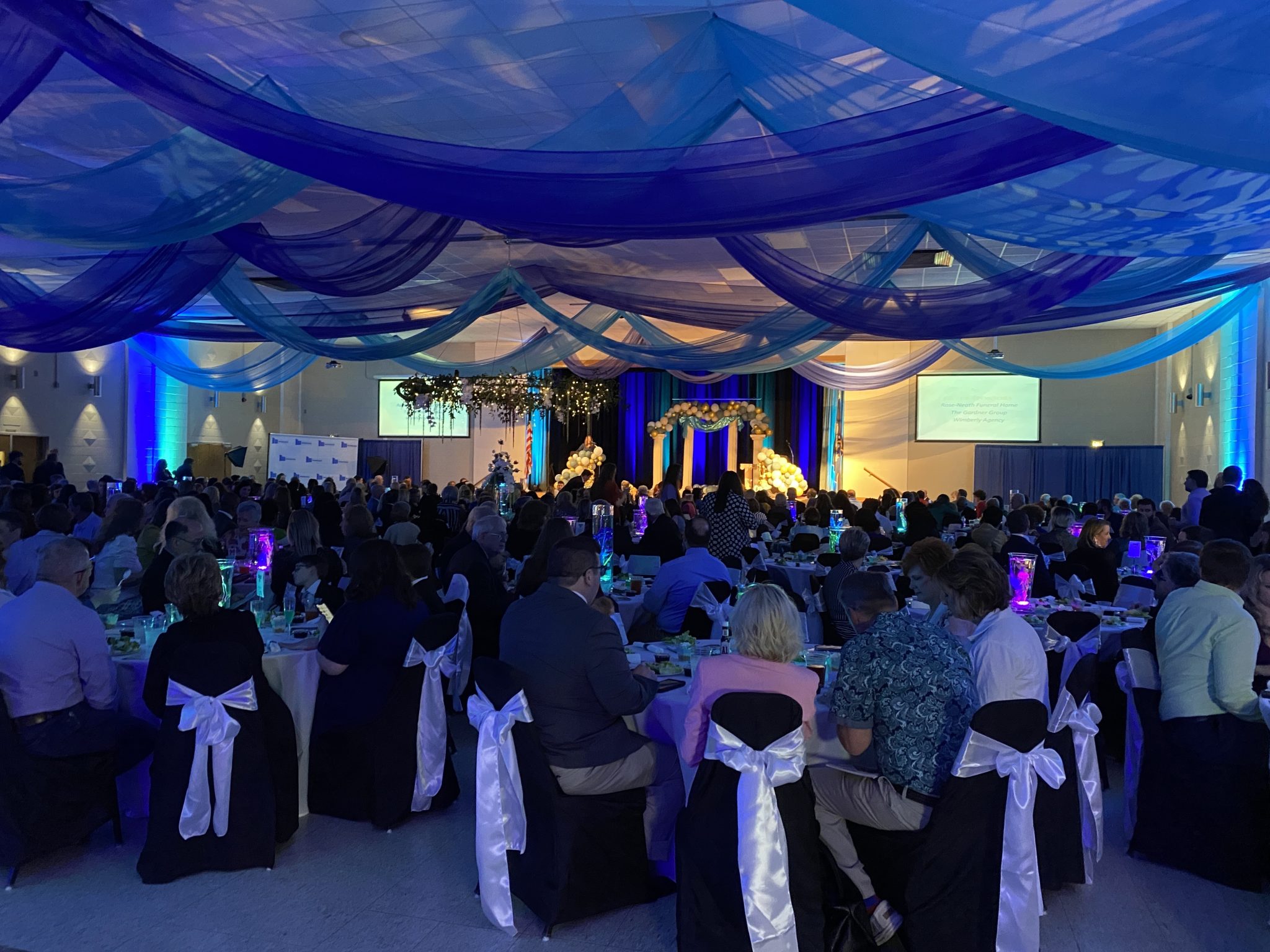 The Greater Minden Chamber presented its 81st Annual Awards Gala at the Minden Civic Center on March 28 to honor business and community leaders for their contributions to Minden and Webster Parish.
Small Business of the Year was awarded to Meriwether Wealth and Planning. "The Meriwether team is heavily involved in the Minden community since volunteerism and generosity are among its core values," said emcee Jake Chapman.
Business of the Year went to Ace Hardware. "As much as they take care of what's inside the store walls, Ace is known for being a tremendous community supporter. From hosting the Little Grillers competition at Grilling on Main to being a big contributor to the local Shop Small campaigns each year or donating to Men and Women of Courage to going above and beyond for our local first responders, Ace Hardware of Minden understands that to really be successful you have to care about those around you," said emcee Tracy Campbell.
The Business Person of the Year goes to an individual who demonstrates entrepreneurial spirit, strategic business thinking, and is regarded as a leader in their field. This year the award went to Dr. Naomi Coyle. "Dr. Coyle would say that investing in education is one of the most important things we can do not only for our children but for our community," said Chapman.
The Community Partner of the Year award goes to a local, civic, or nonprofit organization that continues to go above and beyond to help those in our community. The Minden Junior Service League was named Community Partner of the Year. "Minden Junior Service League is an organization of young women who take giving back to their community to heart. From hosting an Angel Tea that provides Christmas gifts to local children and families in need to organizing a coat drive that provided over 300 coats to Webster Parish school students, these ladies are known for donating their time and resources to making big things happen," said Campbell.
Kip Mourad was awarded the Hometown Hero award for his 50 years of service to the Minden fire department. "It takes a very special person who feels drawn to service to wake up every morning and put their life on the line for the protection of others," said Kip Mourad's son Jared Mourad.
A new award this year was the Spirit of Hospitality award. This award went to Sara McDaniel for helping make the greater Minden area a superb place to live, work, and visit. "With home renovation shows gaining massive popularity, this individual decided to renovate a property of her own and documented it for the world to see through her social media channels," said Serena Gray, Director of Webster Parish Convention & Visitors Commission. "Suddenly, the cottage with the yellow door was captivating the hearts and minds of thousands online. However, the renovations didn't end there, and in 2021 tonight's recipient was able to garner the attention of HGTV and secured Minden a spot on the hit TV series Hometown Kickstart."
Philip McInnis was conferred the Lifetime Achievement award for his decades of work to help improve Minden. "This man does not seek the spotlight," said Pam Bloxom. "He prefers to be a contributor to well-intentioned, deserving programs that are well organized and can be measured by positive results."
The 2023 Woman of the Year award was presented to Cindy Madden. This award is given to women who have made a positive impact in Minden and who have been seen as role models for all women for future generations. After listing the extensive work Madden has done for Minden over the decades, Cheryl Gott of the Daughters of the American Revolution said, "There will come a day when our winner won't be able to do what she does, but it's not happening anytime soon."
And the final presentation was the 2023 Man of the Year award. "Since 1946 the Minden Lions Club has honored outstanding men who merit special recognition for their professional achievements, leadership, and community service," said Mayor Nick Cox.
Ty Pendergrass presented the award to former Minden Mayor Tommy Davis. After relating Davis' history and contributions to Minden, Pendergrass said, "Now you will find our 2023 Man of the Year not at city hall but in the halls of UCAP seeking to help those in need or possibly helping the Webster Men of Courage to build a wheelchair ramp for a needy person, teaching a Bible study class on Sundays as he's done for over 50 years, or serving in one of the many positions of leadership in the Minden Lions Club or his local church. Minden's 2023 Man of the Year is a true servant-leader."
Congratulations to all the winners and thank you for your contributions to Minden and Webster Parish.