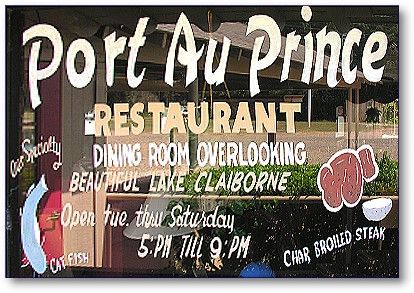 Sometimes, a normal story is anything but normal. In the Thursday Minden Press-Herald, I wrote a story about one of my favorite restaurants, Port-Au-Prince on Lake Claiborne being burglarized.
The story itself was a standard misdemeanor arrest. However, many of us know the Almond family who runs the restaurant. Jerry and Joan Almond can be seen out there on a given night at the cash register, greeting patrons, and making any meal more enjoyable.
I decided to call Mr. Jerry and ask him about the incident, to make sure everyone was OK, and to get a little more information. We do not generally run misdemeanor arrests, but once I talked to Jerry, I knew the story had to be told.
The story of the crime was such a small part of the complete picture. What happened after the arrest, and the forgiveness exhibited by the Almonds, gave me pause. The mercy and grace on display, combined with the repentance of two of the perpetrators, restored my faith that we could be better people.
Just because a bad thing happens, does not mean things have to escalate from bad to worse. I am thankful that the crime was no worse than it was. But I am also hopeful that we can all learn a lesson of redemption as a result of the story.
David Specht Jr. is Editor and publisher of the Minden Press-Herald.