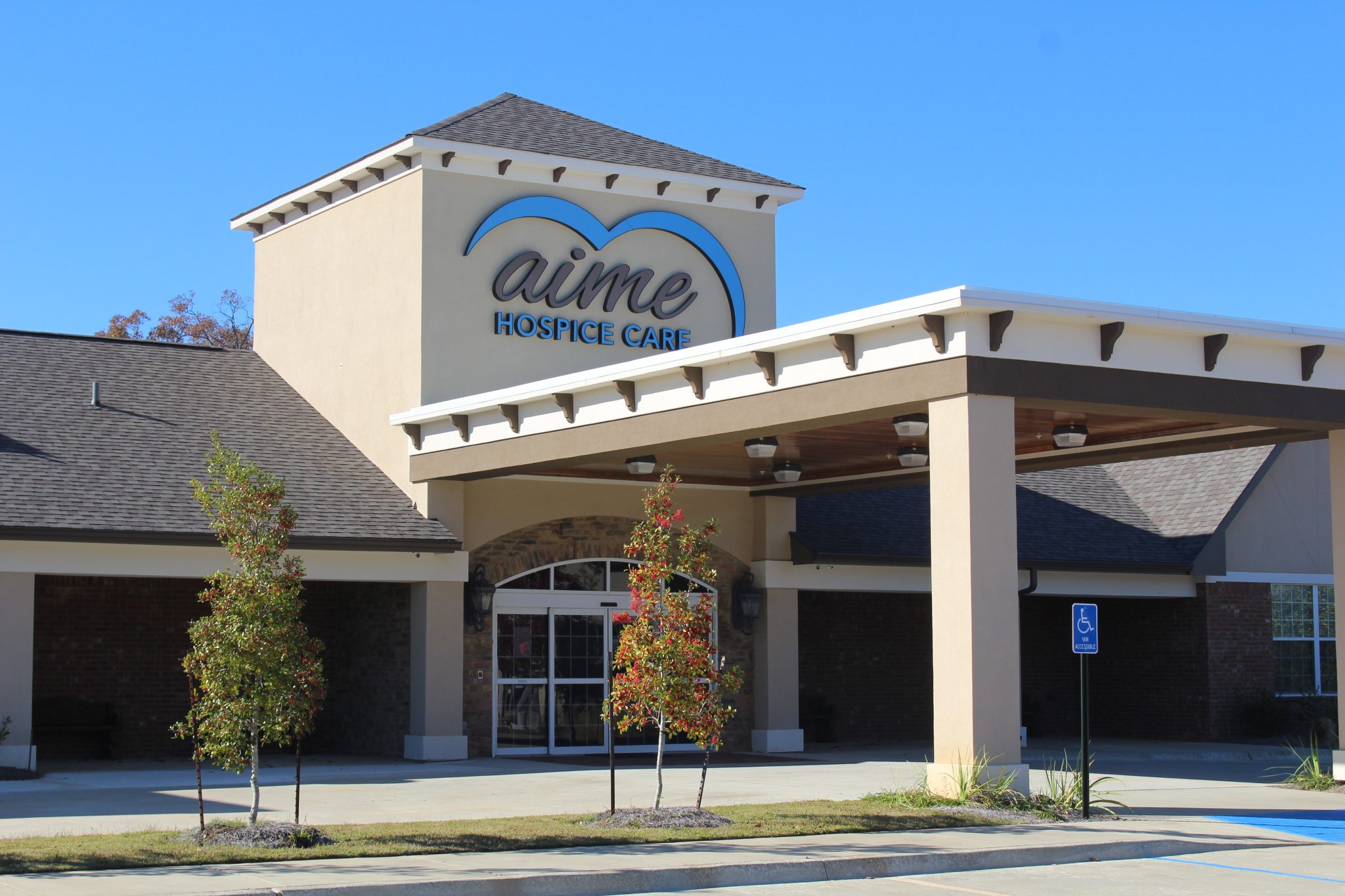 The Minden community has benefited from hospice services, now under the Aime Hospice Care organization, for the past 10 years.
Aime spokespersons say they are looking forward to the next 10 years and the expansion of services at their Minden facility.
"People often hear about the services we provide from friends and family and think hospice isn't something their family could afford, but they can," Carlie Day, Aime Hospice Care Minden executive director said. "We hear all the time that families, patients, and caregivers wish they hadn't waited so long to take advantage of what hospice offers."
Day said pursuing hospice care is not giving up is fully covered by Medicare and Medicaid programs.
"Hospice is a compassionate approach to the end-of-life experience," she explained. "It provides comforting care that emphasizes quality of life."
Brooke Smith, Aime community educator, agrees and said connecting with people plays a vital role in hospice care.
"Minden is a small town with such a big heart, and that is what we want our patients to feel and benefit from while they are here," Smith said. "I'm hoping the community will help volunteer and minister to the patients and be there for them."
While there is a fluctuation in volunteers, typically from 10 to 20, Day said there is never enough and there is a way needs can be met and service provided for willing volunteers.
Suggested ways of volunteering include having conversations with patients, reading, performing, playing games or music, building ramps or cooking for patients.
While Aime Hospice Care prepares to open its inpatient facility, it has continued to provide in-home hospice care.
"You don't necessarily have to be in your home to receive care," Day explained. "A patient may be in an apartment, assisted living, a nursing home or living with a caregiver. There are many situations where we provide hospice care and the inpatient facility will add an additional level to what we currently provide."
Aime's Minden inpatient facility will offer eight patient rooms, children's playroom, large commercial kitchen offering three meals a day, large day room for activities, chapel, dining room for families and many other amenities, as well as housing the offices for the existing hospice services.
"The inpatient unit will hopefully open in the first quarter of 2017, pending accreditation," Day said. "This is a big gift to the community because these facilities are far and few between. This facility is a resource for the community; to have this service locally is really unheard of."
The nearest inpatient hospice facilities are in Shreveport, where Aime has a 16-bed facility pending accreditation, in addition to one other provider in Shreveport. The next nearest is in El Dorado, Arkansas.
"This facility is for patients with symptoms that are unmanageable at home," Day said. "There is a higher level of need that has to be met to satisfy the criteria for inpatient services."
Aime addresses physical, social, emotional, and spiritual aspects of one's life and offers a comprehensive array of services to those living in north and central Louisiana.
The services provided by Aime Hospice Care includes physician services, nursing care, home health aid and homemaker services, spiritual support and counseling, volunteer support, bereavement services, medication services an medical equipment and supply services.