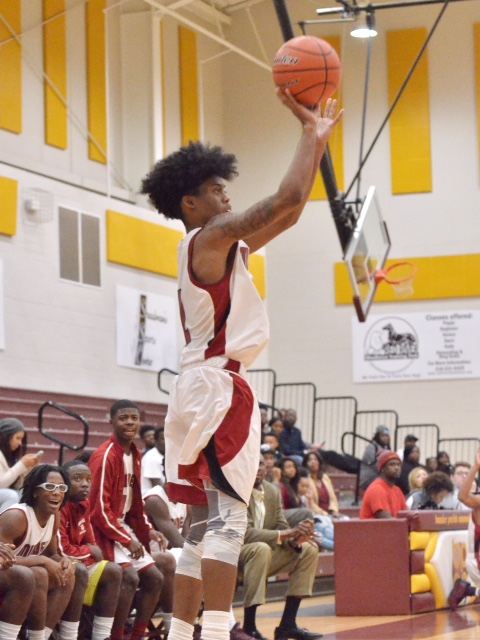 HAUGHTON – At the Jack Clayton Invitational, the Minden Crimson Tide fell to Byrd, 69-57.
Minden (2-5) was led by Zi Crawford with 17 points. Jalone Branch scored 12 points for the Tide and Jordan Becnel added 10.
Minden will face Benton at BPCC, Friday at 5:30 p.m. in the consolation bracket semifinals.
The Minden Lady Tiders were winners in their game with West Ouachita, 52-31.
Bre Rodgers led Minden with 12 points, followed by Sha Whiting with 10 points and Strawberry Batton with 8 points. Destini Powell and Whitney Aubrey each scored 7 points.
The Lady Tiders (6-1) will take on the Captain Shreve Lady Gators at Haughton, Friday at 5:30 in the girls semifinals.
The Lakeside Lady Warriors fought hard in their opening round game against the Haughton Lady Bucs, but could not pull it out in then end, falling 49-35.
Lakeside fell behind 12-0 in the first quarter, but played even with Haughton the rest of the way.
Besides the 12-0 run to start the game, head coach Lyndzee McConathy liked what she saw out of her team.
"We fought back and were with them the whole rest of the game," McConathy said. "We're close to turning the corner and I see us improving every game. I'm excited to see this year unfold."
Jhasmine Lewis led the Lady Warriors with 14 points, while Jazzmyn White, LaCandria Key and LaDayeshia Allen each scored five points.