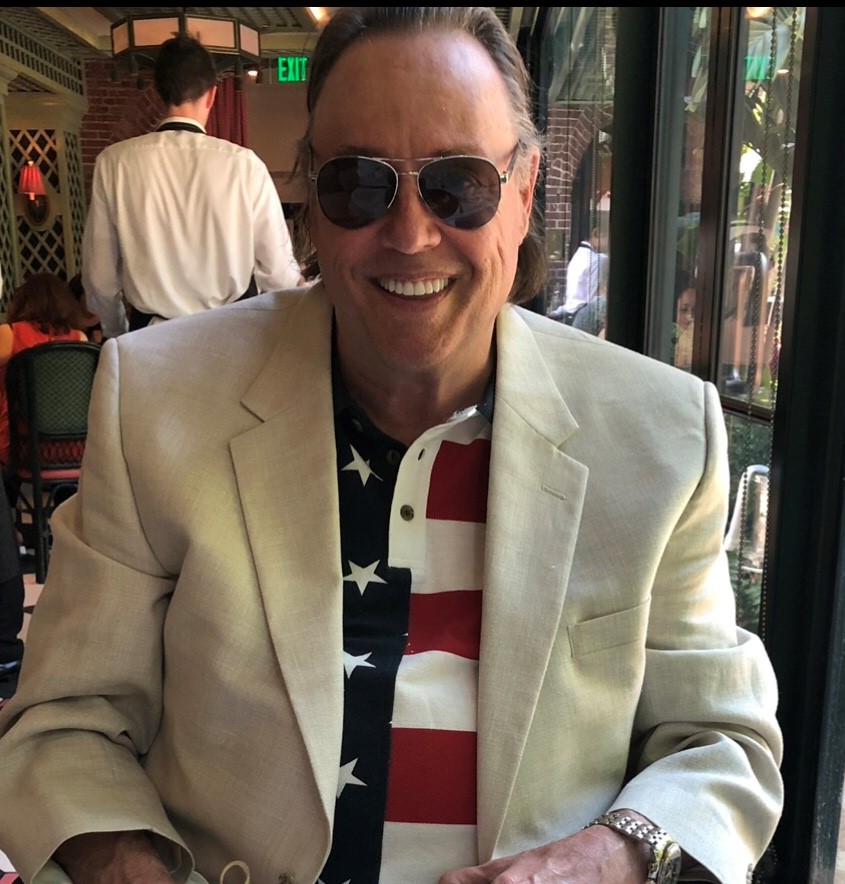 In memory of Albert Roland Talton
July 7, 1954 – October 20,2022
Albert "Roland" Talton Jr, born on July 13, 1954, in New Orleans, LA and passed away in Shreveport, LA October 20, 2022 after an unexpected heart attack. 
Left to cherish his memory is his wife Joni Braswell Talton; his son Jeremy and wife Sherry; brother Reggie and wife Vickey; his cousins Lana Smith and husband Doug, Dawn Matthews, Dinah Cross, Teresa Eastham McKenna, Sharon Eastham, Doug Norris; the Scotty Wise family and numerous other family and friends.
Roland is preceded in death by his father Albert Roland Talton and his mother Glynn Eastham Talton. 
Roland grew up in Minden, Louisiana and graduated from Minden high school where he played baseball and ran track. He was such an outgoing person to be around and was truly a one of a kind guy. He loved making people laugh and there was never a dull moment when in his presence. He wanted to make sure everyone was taken care of and having a good time. He was generous and forgiving to a fault. Friends and family meant the world to him. He made such an effort to stay in touch with everyone he knew. 
Roland enjoyed road trips and would strike out to try a new restaurant or attend a sporting event or concert at a moments notice. He was a lifetime Dallas Cowboy fan, a new Houston Astro fan, and a follower of LSU baseball, football, and gymnastics. If he wasn't in the stadium he was in his LSU/Cowboy man-cave. 
He attended LSU before going to work for the Kansas City Southern Railroad as yardmaster for 38 years. He was a very hard worker and loved so many that he worked with. He enjoyed sharing stories, but no one could tell a story like Reaux Reaux. His voice, smile, and eyes set the stage for an adventurous tale.
Roland was a connoisseur of food and a fabulous cook. He loved his kitchen as well as his deck with his many grills. He enjoyed trying new recipes and experimenting with new entrées and sauces. He felt that life on Cross Lake was perfect. He and Joni would enjoy sunsets on the lake while sitting on their balcony with their beloved dogs; JR, Sue Ellen, and Lucy. They would all go out to the pier to fish and enjoy nature. Afterward they would enjoy "Reaux Reaux's" music as he rocked the house with all his favorites. 
Roland's funeral will be Oct 29 at 10:00am at Rose-Neath Funeral Home in Minden, LA.
Burial will follow at Gardens of Memory in Minden, LA.
The family will receive friends (visitation) Friday Oct 28 from 5:00-7:00pm at Rose Neath Funeral Home in Minden.
A special thanks to all of Roland's KCS Railroad friends as honorary pallbearers. Roland loved each of you. You made his job memorable. KCS Pallbearers will be : 
CD Hearne, Doug Talley, David Roop, Danny Roop, Bertram Grogan, and Mike Dixon.
Roland now has the very best seat for all sporting events and a perfect view of Cross Lake. God gained an Angel. He will be truly missed by all of those who knew and loved him.