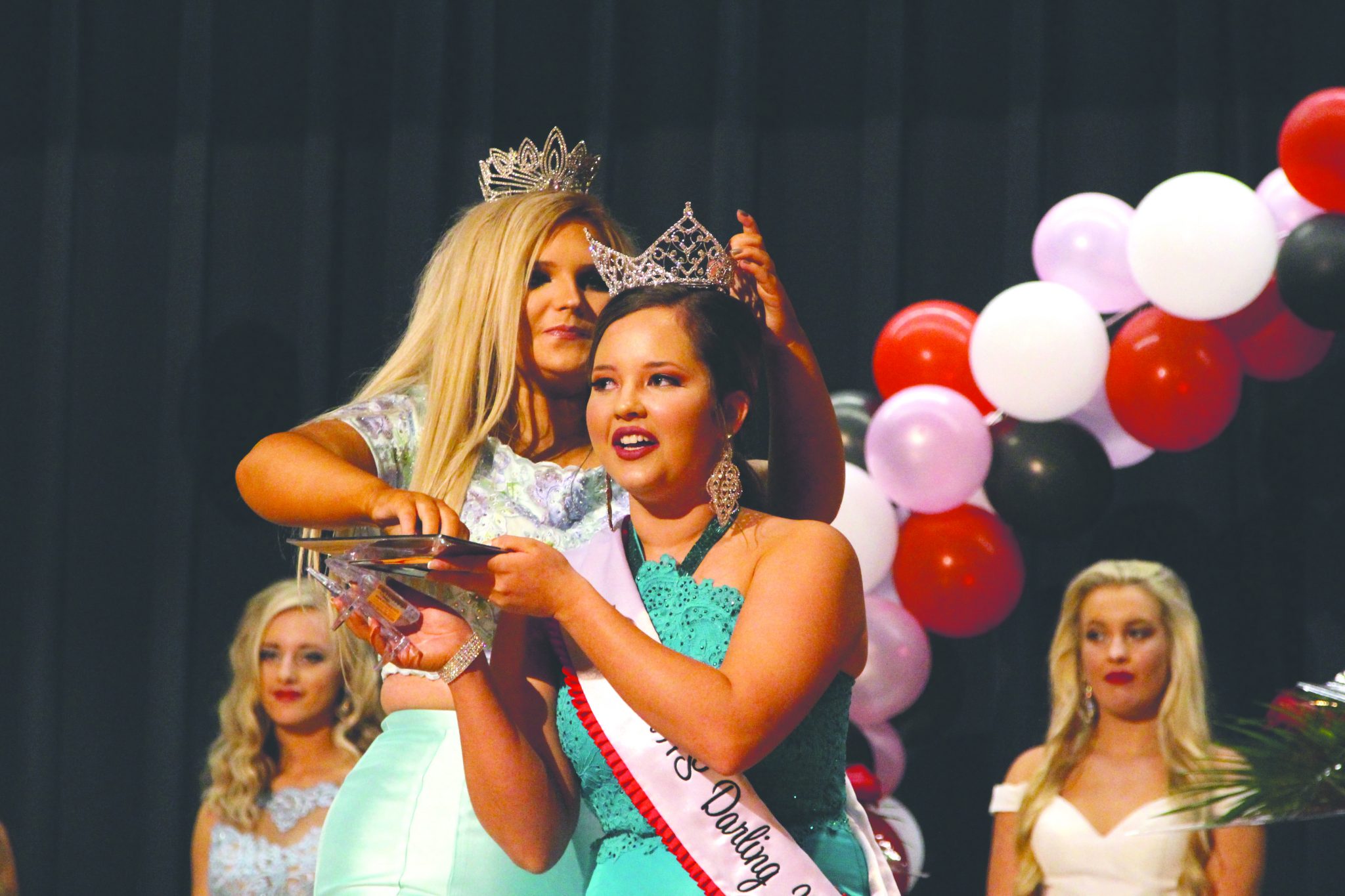 The Minden High School auditorium was packed Saturday night as twelve young women competed to become the 2018 MHS Darling.
Lively performances abounded throughout the Grease-themed pageant while contestants presented themselves with poise before the audience and judges.

"Although 12 beautiful young ladies walked out on that stage and only one walked away with the crown, any one of them could have represented Minden High School with the utmost respect," said Paula Lary, school Registrar and a sponsor of the pageant. "The love and pride they showed for their school, principals and teachers is immeasurable, and I had the privilege of witnessing it in interviews. Each one of them has a special place in my heart."
In the end, it was Alexandra Reynolds who would take home the crown and the title of 2018 MHS Darling on the strength of her pre-pageant interview, for which she won the Best Interview prize. First runner-up was Madeline Bethea, who also won top honors in the evening gown competition.
"Alexandra Reynolds is a very sweet young lady," Lary said. "Although she was competing for the crown, she went out of her way to help in any way that was needed. She showed true Crimson Tide pride. I feel she will represent Minden High School well, and I'm excited to see what the year has in store for her."
Second runner-up was Charité Weston, and third runner-up went to Grace Milam. A monetary People's Choice competition ran throughout the evening, with Presley Tyler taking home the title. Elsie Huffman won Miss Congeniality, while Brooke Nelson was named Miss Photogenic.
The contestants were joined on stage throughout the night by the Little Darlings from elementary schools around the parish, as well as escorts chosen from among the MHS boys.
"I feel the event went very well," Lary said. "Everyone seemed to enjoy it and have fun. We would like to thank everyone who helped us with the pageant. Without everyone of them this pageant could not have been possible."
Reynolds is the younger sister of 2017 Miss Minden Abigail Reynolds.