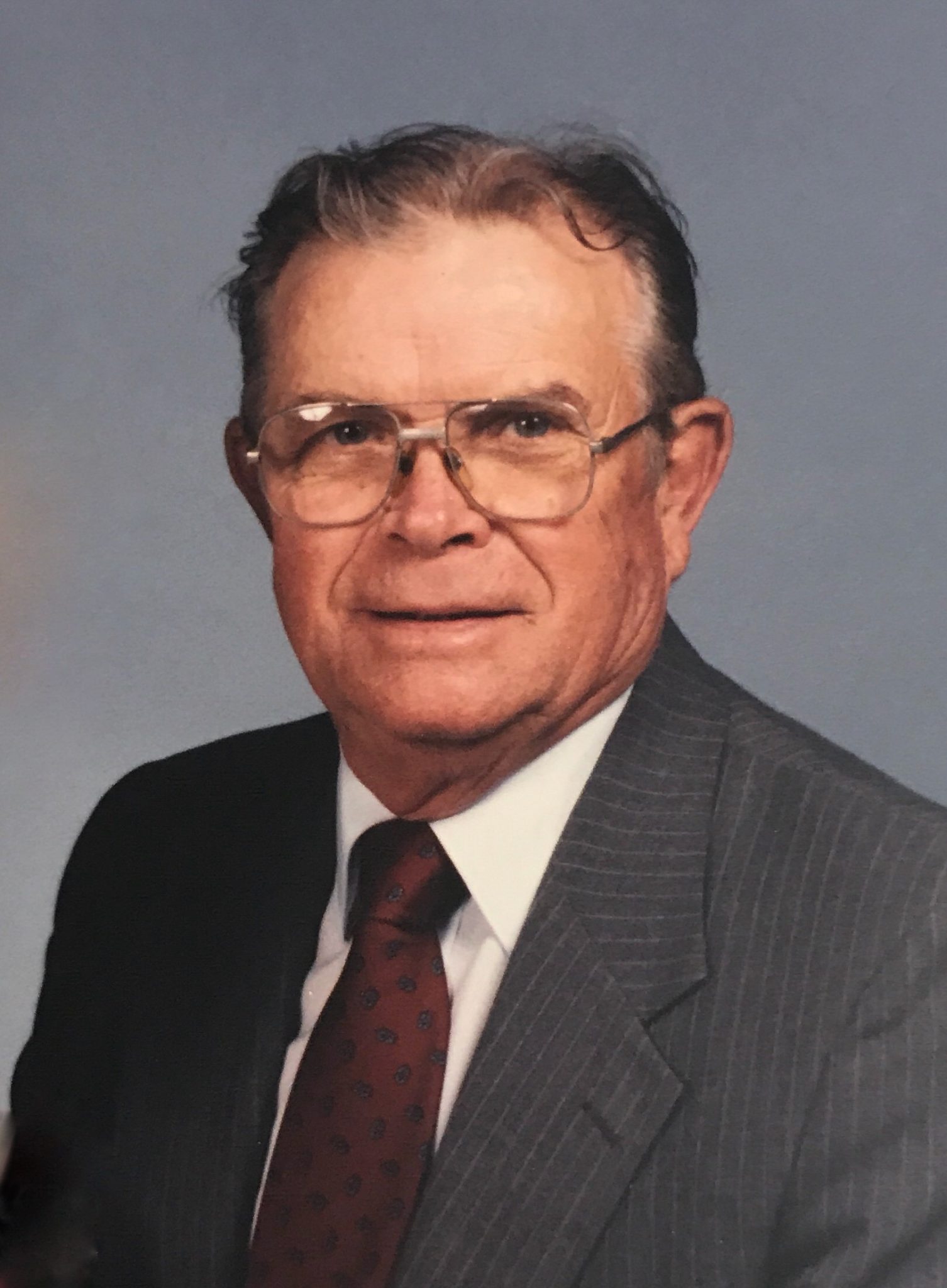 Lieutenant Commander (LCDR) Alfred N. White (USN) passed away peacefully at his home on Oct. 12, 2017 in Athens at the age of 90 surrounded by family and loved ones. Alfred Nobel White was born Jan. 28, 1927 in Athens to Virgil and Mila White of Athens. He was preceded in death by his wife Lorraine, and brothers Don and Buddy. He attended grade school at Crossroads, and graduated from Athens High School. He spent his early life working on his parent's farm growing sugarcane, cotton, corn, peas and other crops. This instilled a work ethic that served him and his family well over the course of his life including a 26-year military career in the US Navy. LCDR White enlisted as an able bodied seaman in 1944, rising in the enlisted ranks to chief petty officer in 1958 when he was commissioned as Ensign, finally retiring as LCDR in 1970. During his naval career he served during WWII, Korean and Vietnam wars. Between 1958 and 1964 he served onboard the Navy's Super Constellation aircraft with Navy Squadrons VW2 and VW4 Hurricane Hunters as a radar control officer. During that time he flew into the eye of 10 hurricanes gathering important information used to help protect life and property from the damaging storms. After that he served as Air Traffic Control Officer onboard the aircraft carrier, USS Saratoga. His last duty station before retirement was the Naval Air Station in Kingsville, Texas. While stationed in Minneapolis, Minnesota, he met and fell in love with his future wife, Lorraine Satterberg. Together they celebrated almost 68 years of marriage, raised five children and lived in many locations including Guantanamo Bay Cuba, Florida, Puerto Rico, Japan, Georgia and Texas, before retiring from the Navy at the age of 43 to his home state of Louisiana. After retiring from the Navy, he moved back to the family home approximately one mile north of the Marsalis community. He purchased the family farm from his father along with the Mann Hill place on the south side of White Creek on Hwy 518 and began raising beef cattle. Alfred was also a Farm Bureau Insurance agent. He helped create the South Claiborne Water System serving as Inspector during its construction and then as Manager for several years. A long serving Freemason, he joined the Golden Isles Masonic Lodge No. 707 in St Simons Island, Georgia in 1958 and was a past Master at the Athens Masonic Lodge No. 136. Alfred was an avid and skilled gardener who enjoyed creating and maintaining a beautifully landscaped yard at his home. Some of his favorite plants included azaleas, crepe myrtles, and daffodils by the hundreds, placed artistically in the midst of his expansive well-manicured lawn. Another passion of his was genealogy. He had arguably the best mind around for the history of the families that settled this part of North Louisiana. Whenever he met someone who had roots in Claiborne or Bienville Parish, chances were high that he could name their parents, grandparents, great-grandparents.
This skill tied in perfectly with another passion oh his, his love for long conversation. Alfred and his wife Lorraine were active members of Emmanuel Baptist Church in Hurricane, Louisiana. 
Mr. White is survived by his children, Tommy White, of Homer; Bobby White and wife Stephanie of Athens, Patty and husband Randy Vise of Sibley, Richard White and wife Flor de Liz of North Palm Beach, Florida, and Rusty White and wife Andrea of Athens; his brother Jerry White and wife Patsy of Homer; his brother Galen White and wife Ginger of Shreveport; sister-in-law Johnnie White of Shreveport; brother-in-law Donald Satterberg and wife Pat of Minden. Also his grandchildren Jeremy Vise, wife Britni and children; Jason Vise, his wife Jordan and children; Jennifer Maddox, husband Jeff and children; Adam White and children; Shane White; Kellie Tolin and children; Eric White (Causley), wife Sara and child; Sunni White; Chelsey Edmunds, her husband Matt and child; Dawn Hankins, her husband Philip and children; Ashley Hilton, her husband Levi and children; totaling seventeen great grandchildren. The family would like to extend a heartfelt thank you to his caregiver, Mrs. Carla Cummings, who provided our father with care, comfort, and companionship through these last few difficult years since the passing of our mother. To us, his children, you will always be family. Visitation was from 5 until 8 p.m. on Saturday, October 14, 2017 at Rose-Neath Funeral Home of Arcadia. Services were at 2 p.m. Sunday, Oct. 15, 2017 at Rose-Neath Funeral Home of Arcadia, with burial at Tulip Cemetery.
Pallbearers were Jason Vise, Jeremy Vise, Shane White, Bryan Flynn, Mike White and Steven Faulk. Honorary pallbearers were Tyler White, Clint White, Cody White, and members of his Emmanuel Baptist Sunday School