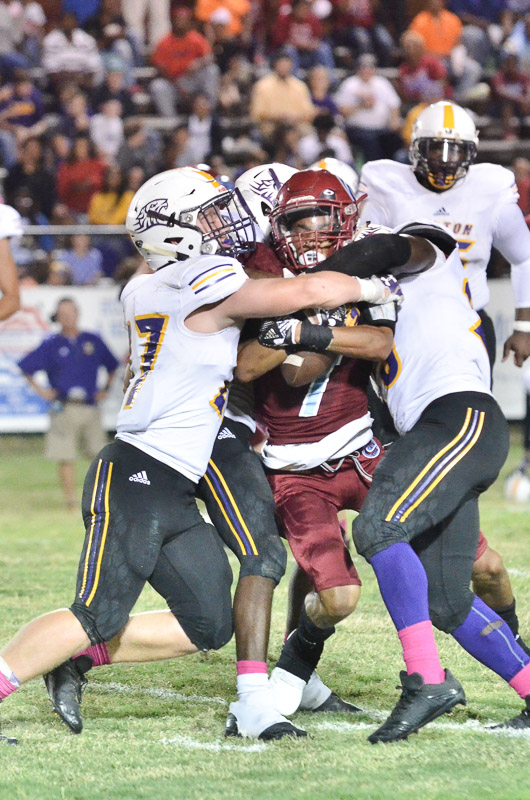 Must-win games parish-wide as postseason play grows near
This week marks the beginning of the end. Sad, I know. We've reached the final three weeks of the regular season in the LHSAA, while Glenbrook's regular season ends Friday.
There's plenty to watch this week, including a Thursday night thriller, a finale and homecoming; meanwhile, North Webster has the week off with a bye. Minden vs. Northwood The Minden Crimson Tide (4-3, 2-2) are coming off an embarrassing loss to the Woodlawn Knights as they ready themselves for a Thursday night battle with the Northwood Falcons (5-2, 3-1). Minden's district title hopes are all but dashed, while Northwood is fighting to keep pace with Benton atop 1-4A. The Tide are currently No. 19 in the LHSAA Class 4A power ratings and Northwood sits at No. 7. The action begins at 7 p.m. in Blanchard at Northwood's Jerry Burton Stadium. Glenbrook vs. River Oaks The Apaches (3-6) are in the final week of their regular season, and the task is tall. Glenbrook heads to Monroe for a 7 p.m. kickoff against the Mustangs of River Oaks (4-5). The Mustangs knocked off the PVA Spartans last week to assume control of district 5AA. Meanwhile, Glenbrook dropped a heartbreaker to Porter's Chapel of Vicksburg, Mississippi. The Apaches must win to give themselves even a glimmer of hope for the playoffs. Lakeside vs. LaSalle The Lakeside Warriors (5-2, 1-1) got a taste of humble pie last Thursday against Calvary Baptist. This week the Warriors will celebrate homecoming as LaSalle (4-3) comes to town on a two-game winning streak. The Warriors can position themselves well for the playoffs and secure a winning season with a victory in Sibley. Kickoff is slated for 7 p.m.