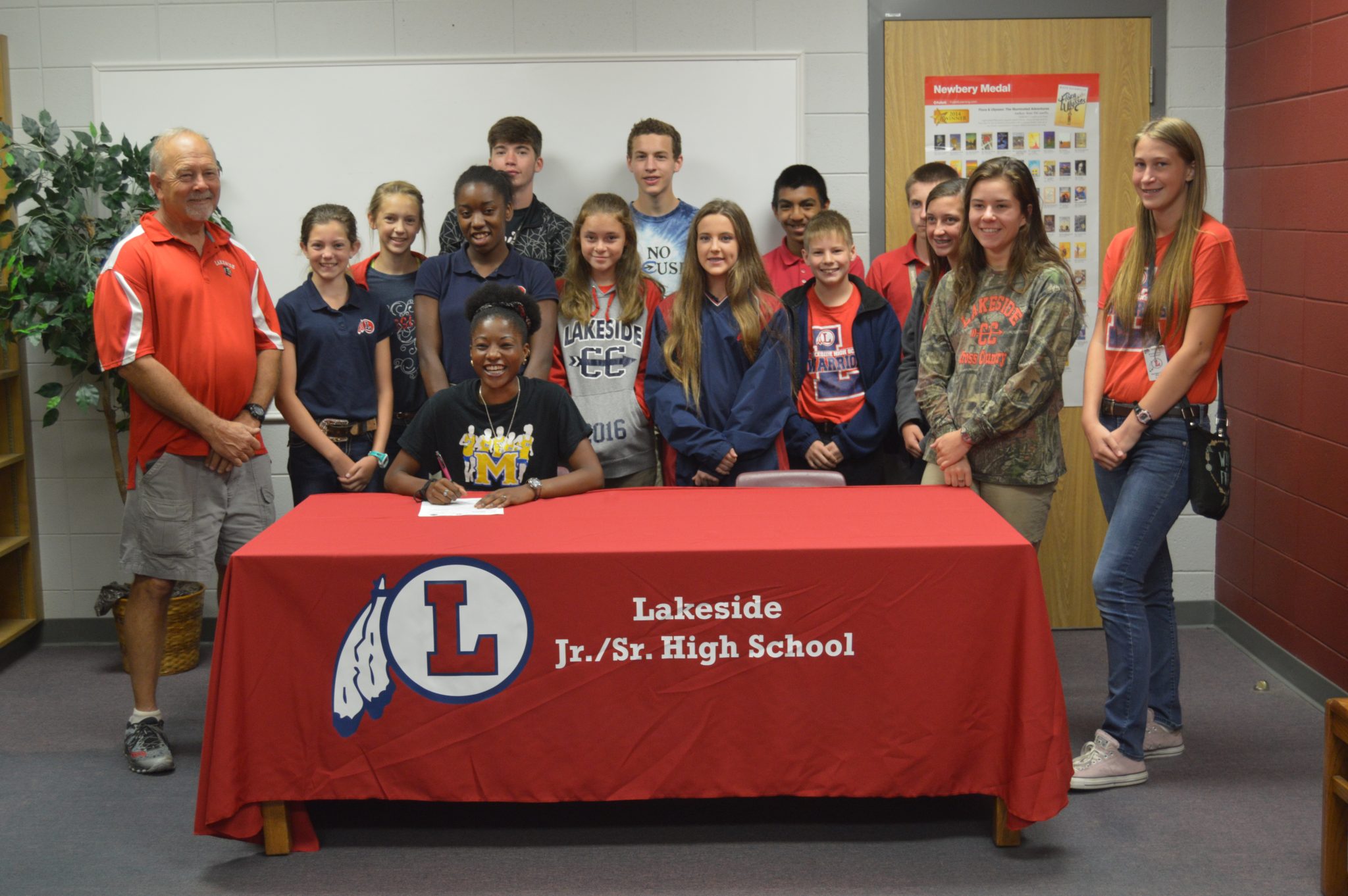 SIBLEY — Heralded Lakeside High School track/cross country runner Alissa Lander has garnered many accolades during her time at Lakeside, and she will have ample opportunity for more as she will continue her career at McNeese Sate starting next fall.
Thursday morning, Lander signed her national letter-of-intent with McNeese State in front of her coach Dan Grantham and her teammates.
Just this week Lander dominated at the Lakeside Warrior Relays, as she ran a personal-best 2:27 to win the 800 meters and then took first place in the 3200 meters with a time of 11:31. Landers 3200 time is the second-fastest time posted in that
this year
Lander, a six-time All-State performer in cross country, completed the three-mile course in 18:15 to win the sSate AA cross country championship in November in Natchitoches. It was her third straight AA State Championship.