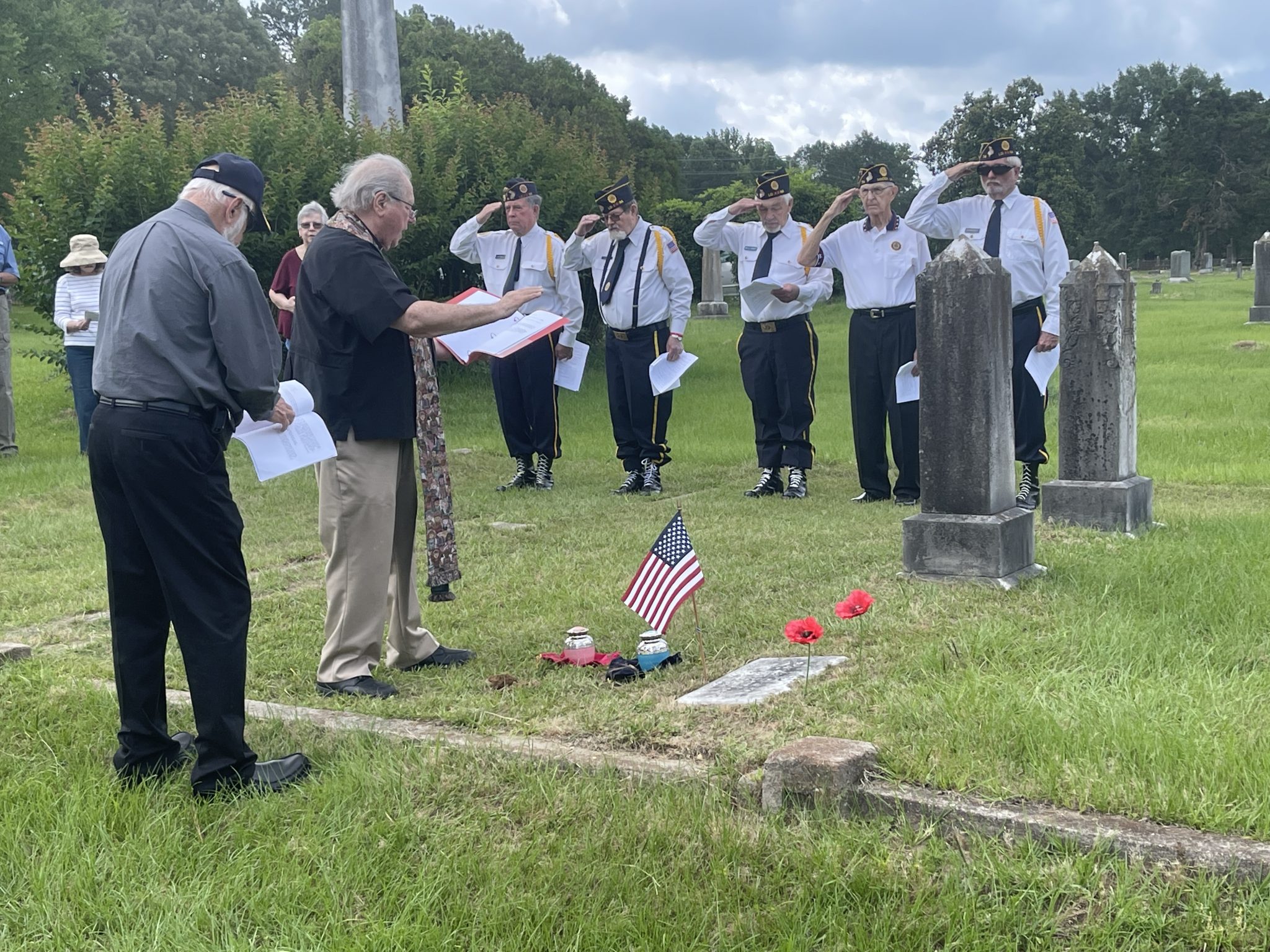 Volunteers from the Missing In America Project (MIAP) reached out to the members of the American Legion Post #74 in order to facilitate a proper burial of the cremains of two children belonging to a WWI & WWII Marine that is buried at the Minden Cemetery.
According to the MIAP's website, "The purpose of the MIA Project is to locate, identify and inter the unclaimed cremated remains of American veterans through the joint efforts of private, state and federal organizations. To provide honor and respect to those who have served this country by securing a final resting place for these forgotten heroes."
While they specialize in locating and intering the remains of veterans, this service also extends to their families as well. In this instance the MIAP located the creamins of two children belonging to USMC SSgt CC Wilkins. Since 1938 these cremains have been located inside the storage of a Seattle Funeral home.
The cremains were delivered to members of the American Legion here in Minden, and they were waiting until a proper occasion in order to hold the burial, and ultimately it was decided that a fitting day would be Memorial Day given the father's military service.
As a result of the American Legion and MIAP's collaboration, these two children have been properly laid to rest at the Minden Cemetery alongside their father.