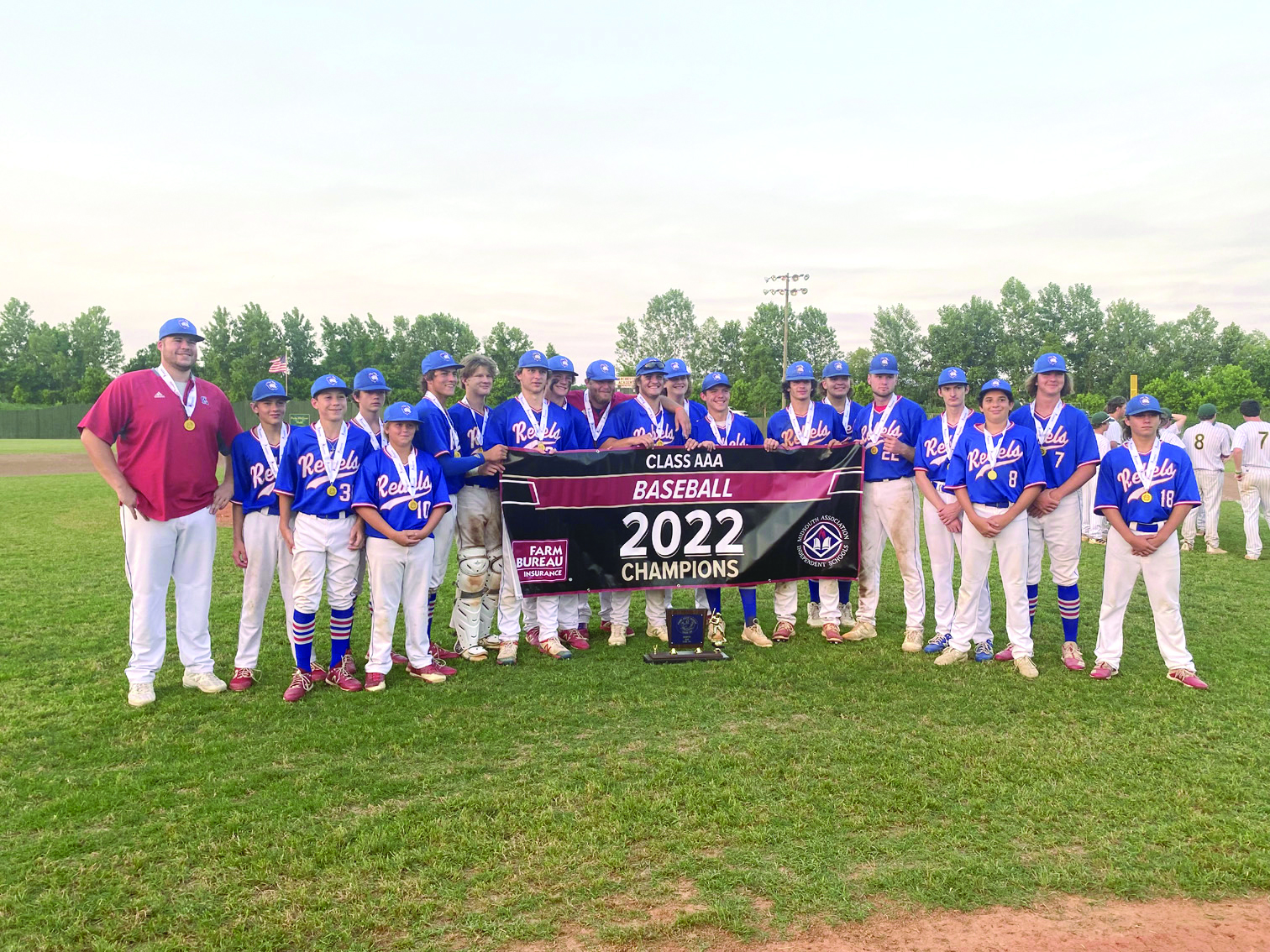 The Claiborne Academy Rebel Baseball team, which includes players living in Webster Parish, captured the 2022 Class AAA Midsouth Association of Independent Schools State Championsship after a 9-3 win over Manchester Academy in the final game of a record 25-1 season.
Led by seven seniors, the Rebels hold an unparalleled five-year record of state runner up in 2018; state champs in 2019; COVID-19 cancellation in 2020; playoff berth in 2021 and state champs this season.
The 18-man 2022 roster was led by Head Coach Rayne Lewis, who was assisted by Trey Thomas.
Team members were Maddox Gaston, Gus Strange, Ryder Gaston, Kyler Monk, Carter Gaston, Cason Hollenshead, Rafe Robinett, Kase Holloway, Head Coach Rayne Lewis, Grady Brasher, Lane Goodwin, Peyton Wells, Cannon Loe, Haden Toad, Dennis McClung, Will Fife, Sutton Loe, Reagan Feazel and Tommy Thompson.
The team took on Franklin Academy in round one of the playoffs, sweeping a  best-of-three series 10-1 and 14-3 before winning a best-of-three series over Tallulah Academy 7-4 and 11-9 and then taking wins of 8-2 and 9-3 over Manchester Academy to bring home the championship.