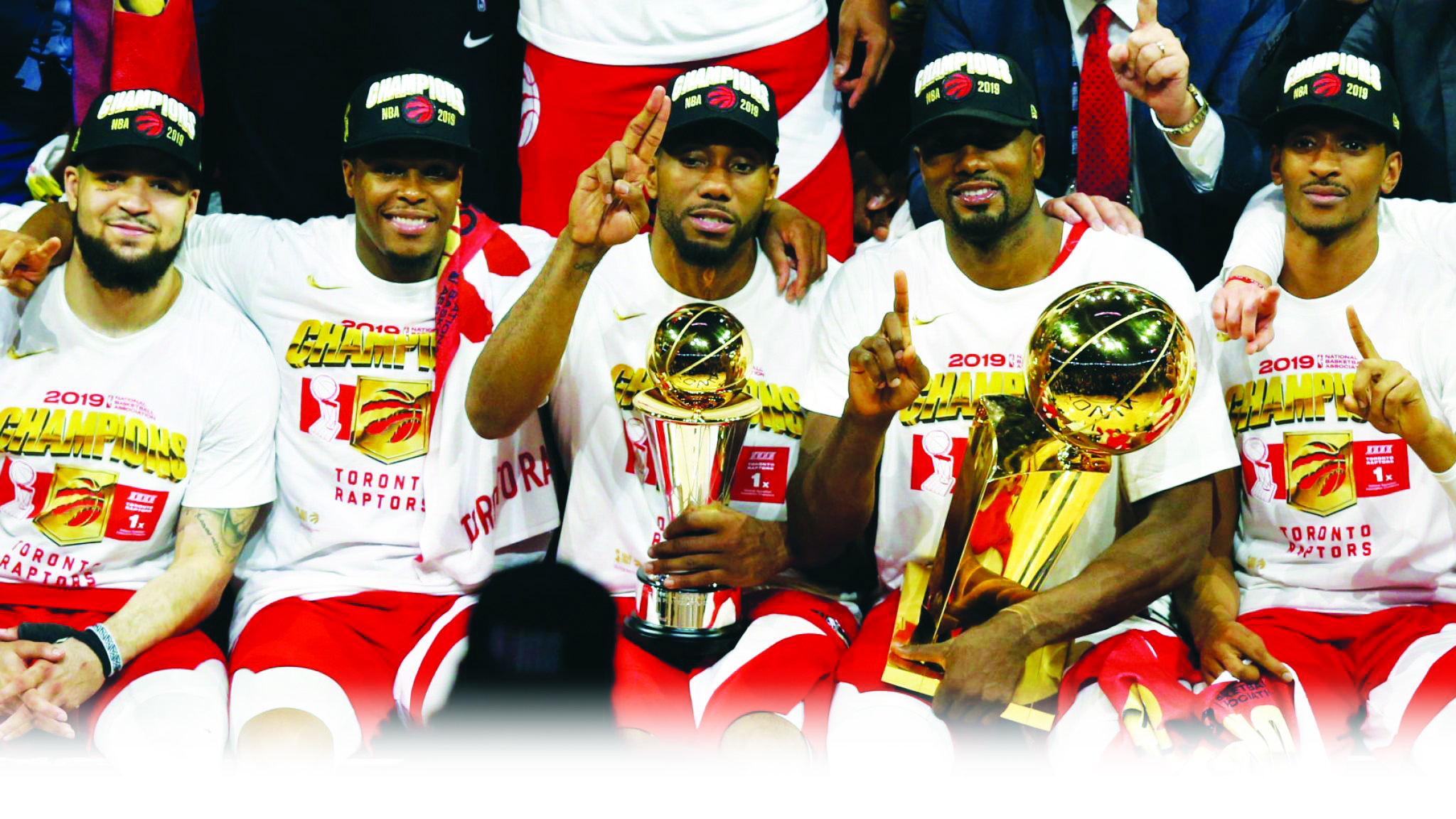 The Raptors are the champs. The Warriors have fallen. I've been desperate for a toppling of the Golden State dynasty for what seems like an eternity. Yet I don't feel much after Toronto finished off the Warriors with a 114-110 win on Thursday night at Oracle Arena in Oakland.
Maybe it was the way the officials managed to mangle the last few minutes of the game with incessant and unnecessary video reviews.
Perhaps it was the slog of these four-hour long games that finish way past my bedtime.
But I'm sure that the real reason I feel this way is because of the staggering amount of crucial injuries that befell the Warriors: the team I love to hate.
When Michael Jordan was in his prime and beating up on Karl Malone and the Jazz, I hated him. I didn't know why, but I knew I hated watching him win every year and I'd root against him.
Once I became of age to make my own decisions, I realized how much I loved MJ. It made me clamor for 1997 and wish I could go back and experience his greatness through a different lens.
I started to dislike the Warriors when Kevin Durant joined them a few years ago, just like everyone else. Golden State was coming off of the greatest regular season of all time (going 73-9) before losing a 3-1 NBA Finals lead to the Lebron-led Cleveland Cavaliers. They picked up Durant in free agency that summer, and I cringed. Durant joining that team ruined the fun for me. Steph Curry, Klay Thompson and Draymond Green were the team you'd assemble in pick-up games to out-shoot and out-smart the opposing team of monster athletes who haven't lost all day. The Warriors didn't become the team of our generation by stacking the deck, they did it by playing the game the way it should be played: constant movement, less dribbling, sweet shooting and a tough-nosed, communicating defense.
With Durant, it felt inevitable. The Warriors still possessed the wonderful, free-flowing offensive identity from before KD's arrival, but something was missing. Durant was never super-likeable, but his personality crept into the Warriors identity. The world turned on Golden State, and the Warriors became more prickly with each championship. I rooted against them with more fervor than any team I'd ever supported.
Last night, as head coach Steve Kerr kept digging into the depths of his thin bench to replace a lineup decimated by devastating injuries, I couldn't help but feel pity for this crumbling dynasty. This isn't how anyone wanted it to happen.
The lasting images from Durant's injury in Game 5 became a microcosm of my feelings about these finals: Toronto fans cheering at an Achilles tear to Golden State's best player because it was the only way the Raptors could win. Was it worth it?
I don't think so. During the Warriors dynasty, I may have wished an injury on Golden State a few times, but I didn't know the ramifications. Whether you like it or not, the Raptors championship will always carry an asterisk in my mind. Not because it isn't valid. It's because, as I've written a number of times, the season is too long, the players cannot play at a high-level by the time we reach the Finals, and what we get in the end is a sub-par product. Last night soared past that idea.
Thompson was having one of the best nights of his career, scoring thirty points before the third quarter was over. He couldn't miss. In the blink of an eye, he came down funny on his knee after a layup attempt and tore his ACL. Both he and Durant will likely miss the entirety of the 2019-2020 season because of injuries in these NBA Finals.
The storylines will be about how much grit the Warriors showed. It will be about the Raptors front office and their gutsy moves to wiggle their way to a title.
People will comment on Thompson's "toughness" for going back to the court to shoot a free throw after he'd just torn his ACL. They said the same thing after Durant took the floor in Game 5 with a calf strain, knowing full well he could easily hurt himself further by playing.
And this is the problem. We celebrate "toughness" ahead of being smart. We think it's "ballsy" to play hurt or risk injury instead of protecting yourself and your livelihood. More than anything, everyone in the game values the bottom line over everything. Which is a paradox because, if we are really in the era of "player empowerment," surely they would feel empowered enough to not continue to play when they are clearly injured. But player-empowerment is a facade, and they are pressured to play even if they are risking injury because that's how you get the "toughness" tag.
You might not notice if you only watch the end of the season every year, but these Finals were tedious. An exciting finish does not equal a beautiful game.
The Raptors held on to beat the end of the Warriors' bench featuring Jonas Jerebko and Quinn Cook. It wasn't pretty basketball. It wasn't well-officiated. Even the fans had a number of poor moments, from the Warriors' owner shoving Kyle Lowry to the Toronto crowd celebrating Durant's injury.
It's because everyone involved is exhausted. The season is too long, the game suffers, and now more than ever, it's causing crippling injuries and even uglier play.
The NBA needs to have a serious discussion about how to fix this. Commissioner Adam Silver is, in my mind, the best the NBA has ever had. He's brilliant and he listens to the fans. I hope he reads this and realizes how much the league needs to change.
This season we saw Kawhi Leonard on a minutes restriction all year. He didn't play in back-to-backs, and his team learned how to win without him. This is the future of the league.
The superstars will only play in 65% of the regular season games. They will trudge painfully slow to get into the swing of a season. The injuries to Thompson and Durant will hang over every NBA player and coach. It will be over-cautious and the first half of the already boring regular season will become even more unwatchable.
We don't need NBA games on television seven nights a week for ten months a year.
Congratulations to the Raptors. I never thought I'd say it, but I feel horrible for the Warriors.