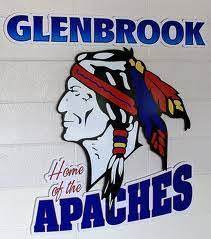 Another day brings another change to Glenbrook's football jamboree plans.
The Glenbrook Apaches will now play tonight's jamboree at 7 p.m. at Menard High School in Alexandria.
Glenbrook was originally slated to play Natchitoches Central's JV team as part of a jamboree to be played at Northwestern State University's Turpin Stadium. That jamboree that was set for tonightwas to also feature Lakeside taking on St. Mary's, but because of COVID-19 cases at both of those schools, those plans were scuttled.
Then Glenbrook squeezed in a deal to face a St. Mary's squad consisting of 20 or few starters and primary players to play Apaches in a jamboree consisting of two 15 minute halves at Glenbrook High School tonight.
But again the Apaches were forced to call another audible and will now face Menard tonight.