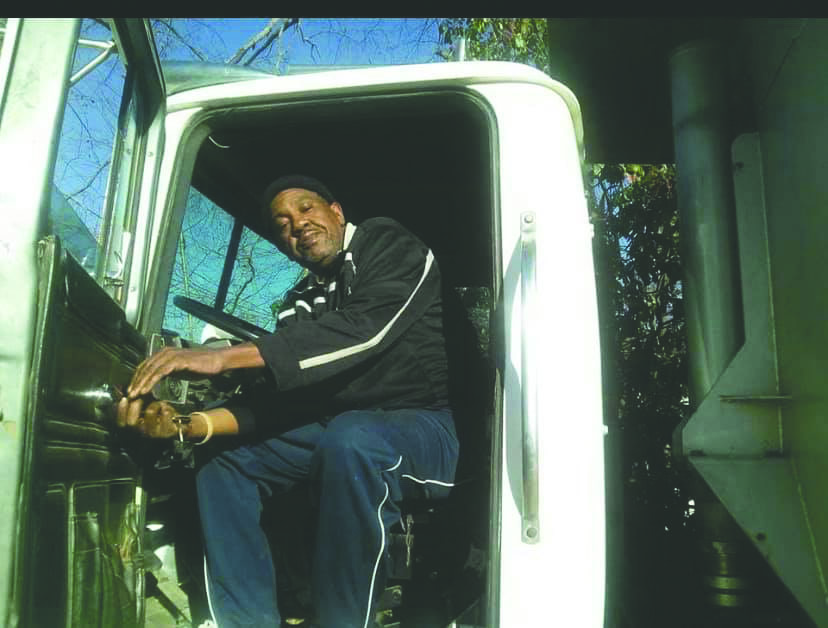 Celebration of Life Services for Anthony Winford Bruce will be held Saturday, August 17th at 11:00 AM at the Mayflower Baptist Church with Rev. Randale Scott- Clark, officiating. Interment will follow at the Mayflower BC Cemetery.
Anthony was born on September 2, 1958 in Kansas City, Missouri to the union of Truman Bruce and Val (Bruce) Lewis. He accepted Christ at an early age and was baptized at Zion Grove Missionary Baptist Church, Kansas City, MO under the leadership of Rev. A.L. Johnson, Sr. He later joined and was a member of Mayflower Baptist Church, Minden La.
Anthony received his education in the public schools in Kansas City, –Missouri. Anthony was a Veteran in the US Army, he received his Diesel Mechanics Degree in August 1998, and also received his CDL and Hazmat licenses which further developed his love for cars and driving trucks.
Anthony relocated to Minden, LA in 2012 and worked as a truck driver for various of companies. Before Anthony became too ill to drive, he worked and loved driving "School's" truck for Rocky and Clifford with Asphalt Paving Construction out of Texarkana Arkansas.
Anthony loved driving and traveling all over the world. He loved his family, friends, church family and co-workers. Those that knew him knew he loved talking noise to whomever he came in contact with. If he liked you, he soon loved you as family. He gained many nieces and nephews who knew him as "Unc". He had a special bond with his cousins from Kansas City, Missouri , Shelia and Jan, who traveled to Louisiana on many occasions to visit him and showed their unconditional love by remaining in Louisiana to be with him during the critical times of his illness.
Anthony has always had a love for music and his passion for playing drums began in the 1970's when he was on the drum line for the Original 23rd Street Kansas City Marching Cobras. He continued his love for playing and was the drummer for his church. Anthony was a diehard Kansas City Chiefs Fan and loved to show off his football gear to prove it. He was always one who tried to call keep in touch with family, old and new friends, always excited to hear from all that called him. He had a great sense of humor, was a jokester and never met a stranger.
Anthony was a fighter during his illness. On August 6th, 2019, he gained his wings and ascended to his final resting place. He was welcomed by his mother, Val Jeanne Lewis, his father Truman Bruce, father, Clyde Lewis Sr., maternal and paternal grandparents, aunts, uncles, along with many other family members and friends.
Anthony leaves to forever cherish his memory: a son, Kili Hawkins (Glenda); Sisters: Lisa Lewis-Fincher (John), Cheri Ford (Larry), Elese Lewis (Darryl), Beverly Jones; Brothers: Marvin Lewis (Toni), Clyde Lewis, Jr., Anthony Lewis, Kenny Lewis; Devoted longtime girlfriend, Lajuana Logan, their grandson, Naqore, cousins, nieces, and nephews.
Visitation will be held Friday, August 16th in the chapel of Kennon's Mortuary from 10:00 AM to 6:00 PM. Services are entrusted to Kennon's Mortuary. Email condolences may be sent to kennonsmortuary@suddenlink.net