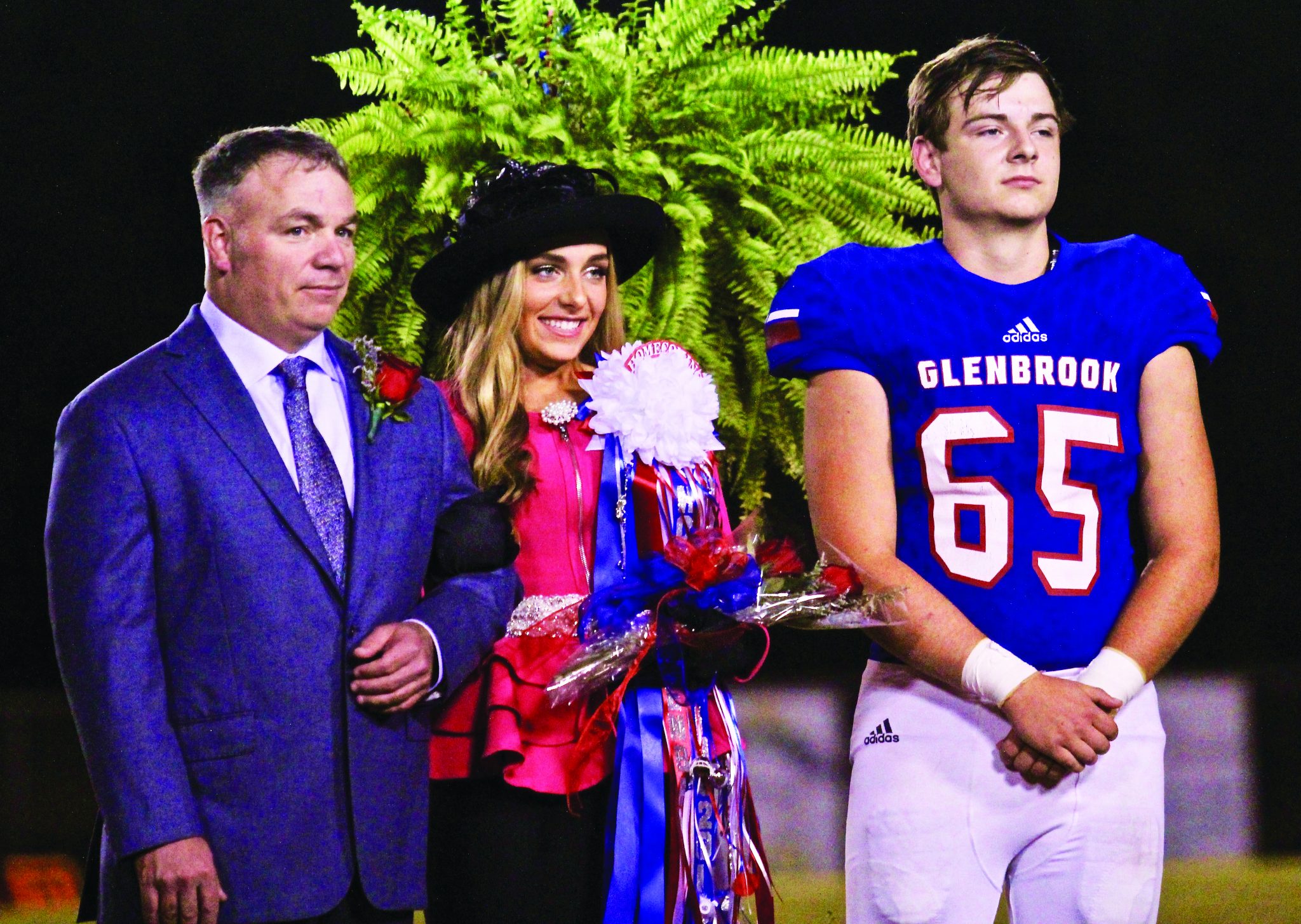 It was a special night at Glenbrook on Friday, as the Apaches stormed Porter's Chapel for a 39-0 win on homecoming night to pick up their sixth win of the season.
"We had a good plan in place," Glenbrook head coach Drew Maddox said. "Offensively we've gotten to the point where we just have some really good players."
One of those players, standout running back DJ Carter, was ruled out for play before the game with a stomach bug, leading another youngster to step into his shoes.
"Maddox Mandino came in at running back and did such a good job for us," Maddox said. "We thought going into the game that we'd be able to run the ball on them. It didn't happen the way we thought, but Maddox scored twice and did a great job."
Mandino finished with fifty yards on six rushes and two touchdowns, not a bad job for his first time in the backfield.
He scored on a two-yard run that got Glenbrook on the board early.
After that, it was the Jackson Powell/Sammy Feaster show.
Powell connected with Feaster for two touchdowns, but Powell finished with four total on the night.
"Jackson and Sammy had a great game," Maddox said. "They couldn't stop Sammy. He really put on a display."
Powell had tons of time to pick out his receivers, and finished with 236 yards, three touchdowns, and one rushing TD on 11-for-17 passing, all in the first half.
"Our offensive line did a really good job," Maddox said. "At that point, our young guys came in and got some confidence and some reps, and still held them scoreless in the second half."
Porter's Chapel had an injury early, forcing their quarterback to leave the game. Glenbrook capitalized by loading up against the run, and shut down Porter's Chapel for the rest of the game.
"Winning is kind of contagious," Maddox said. "We're confident and at this point we're #4 in the state [rankings]. We should get a home playoff game, and possibly a first-round BYE."
Feaster finished with five catches for 169 yards and two touchdowns.
Reagan Coyle came off the bench to put up 34 yards on five carries.
The Apaches improve to 6-2 this season with one game left in the regular season.
Luke Price and Hayden Harmon led the Apaches with 7.5 tackles each. Mandino added another interception to his season tally and returned it for 36 yards.
Glenbrook will be on the road at Greenville (4-5) for their final regular season game. It will be a dog-fight.
"Greenville is really good," Maddox said. "They've played up at least three games against 5-A schools. They hung around with St. Joseph [top team in the state] for most of their game.
"If we win at their place, it would be huge going forward. We could get a BYE in the first round, but we're most likely getting a home playoff game no matter what."