North Webster is picking up mid-season momentum, just like last season when they reached the quarterfinals of the 3-A state playoffs.
The Knights went to Sibley and beat a hungry Lakeside team 34-20 on Friday night to improve to 4-3.
"It was a good game from us," North Webster coach John Ware said. "Lakeside is a good team. We never got completely comfortable and could never relax."
The Knights jumped out to a 14-0 lead in the first quarter. Lakeside scored shortly after on a pass from Jordan Preuett, but the joy it was short-lived for the Warriors. North Webster quarterback Jocquez Thomas found Roc Hawthorne on a forty-yard pass to put the Knights up 21-7.
"Two games in a row, we have put ourselves on the ropes right before halftime," Lakeside coach Mike Santelices said. "We gave up a score that really hurt our momentum right before halftime, and we just can't do stuff like that and win."
Lakeside and North Webster traded touchdowns twice in the fourth, but the Knights kept the game out of reach by running the ball and holding off quick, explosive plays from the Warriors.
"Friday night was the first time all season that we've had any rhythm offensively," Ware said. "Thomas took what the defense gave him and played great. And then Scottie Johnson was excellent.
"When we are balanced that way, we're hard to defend."
Johnson finished with 148 yards on 20 carries with three touchdowns. Since being moved permanently to the backfield, Johnson has rushed for more than 450 yards in two games.
Thomas was 7-for-14 with 110 yards and two touchdowns for the Knights.
"Jocquez can make some plays," Ware said. "Every snap is important for us in the grand scheme. Our players knew the significance of that game. We knew there was a lot riding on it."
Despite the loss, Lakeside still controls their own destiny heading into district play.
"Our kids are hurting so bad, they just want to win," Santelices said. "But, we can certainly win out. Across the board, the rest of the way, we know we have winnable games coming up."
Santelices saw a number of bright spots in the game against North Webster.
"Chance Scott led our defense and did everything right for us," Santelices said. "Overall, I thought our defense did a good job. Chance was coachable, adjusted to new things we're doing and played well.
"I told the guys, sometimes you can do everything right and the opponent will still make the play. That's football."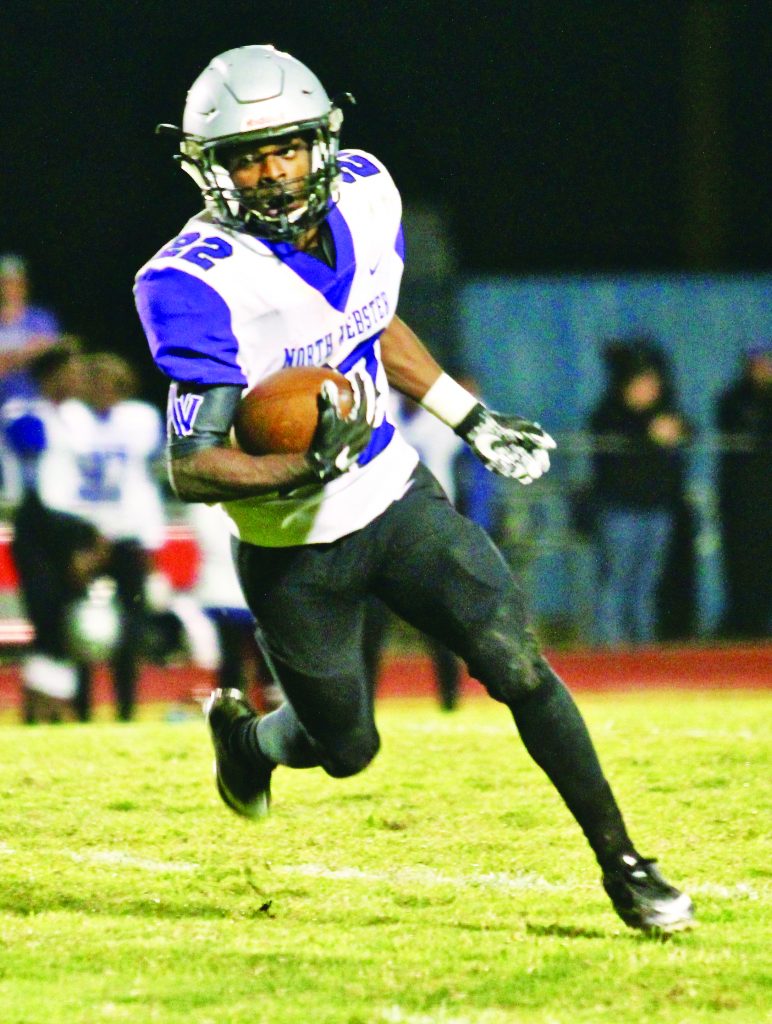 Lakeside drops to 1-5, and plays in Vivian against North Caddo on Friday.
North Webster plays at Loyola.