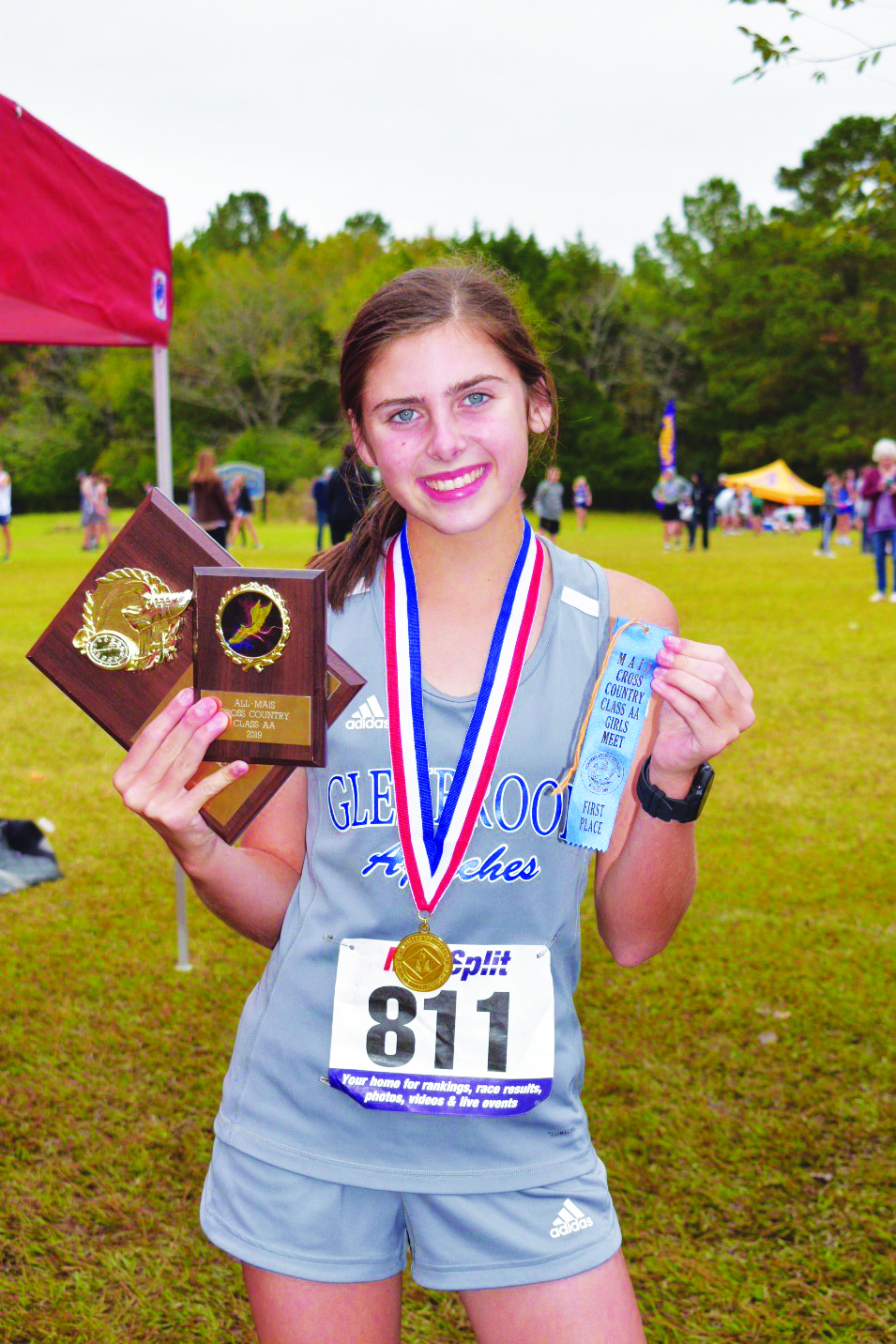 Glenbrook's cross-country team continued to expand while capitalizing on last season's success to put up another strong 2019 campaign.
Sophomore, Emma Pitman, finished with three wins, a second, fourth, and a seventh place finish for the year. Vivian Still (seventh grade) also had a great season, picking up two wins in JV races, and two top-five finishes in varsity races.
"We have a strong young team that worked really hard all year," head coach Keith Pitman said. " Emma, Vivian, and Emily Chanler did what I expected after working with them last year. Sixth grader Mattison Fowler showed she'll help the Apaches for many years to come. She was a great addition to the Varsity squad. Maci Tanner, Hannah Mosley, and Aubrey Gray also contributed and rounded out our varsity team."
"Our team grew from 9 total runners last year, boys and girls, to 23 total this year for all the squads. Our JV squads, both boys (no boys varsity, this year) and girls, did a great job as well throughout the season."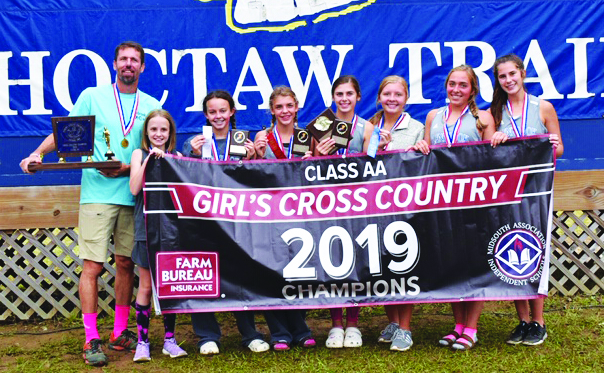 CHAMPIONSHIP MEET:
Choctaw Trail 5km Course in Clinton, Ms. Oct.28
The Lady Apaches are the 2019 MAIS 2A XC Champions with 34 points in their championship race with the top 5 runners finishing 1st, 2nd, 3rd, 5th, & 23rd.
Emma Pitman MAIS 2A CHAMPION (21:22)
Vivian Still 2nd (22:29)
Emily Chanler 3rd (23:14)
Mattison Fowler 5th (23:33)
Maci Tanner 23rd (27:21)
Hannah Mosley 28th (28:34)
Aubrey Gray 36th (30:38)
"Emma led from the start, followed by Vivan, and both ran uncontested the whole race," Pitman said. "Emily and Mattison, on the other hand, had to battle a pack of girls the whole race. They both edged out their closest competitors, winning by less than two seconds in a sprint to the finish. Maci secured the team title with her finish at number 23.
"Every varsity and JV runner set a personal best at the Mississippi College Choctaw Trail.
"I'm very proud of each and everyone of them and looking forward to next year," Pitman said.
The JV team members included: Boys- Tucker Pitman, Nick Killgore, Cade Frye, Gavin Davis, Landon Chanler, and Eli Still
Girls- Gabi Brown, Hannah Day, Olivia Downer, Sophie Downer, Madison Kirby, Gwyneth Lott, Gracie Schaub, Sophie Spillers, Maggie Whitaker, and Kalyn Williams.