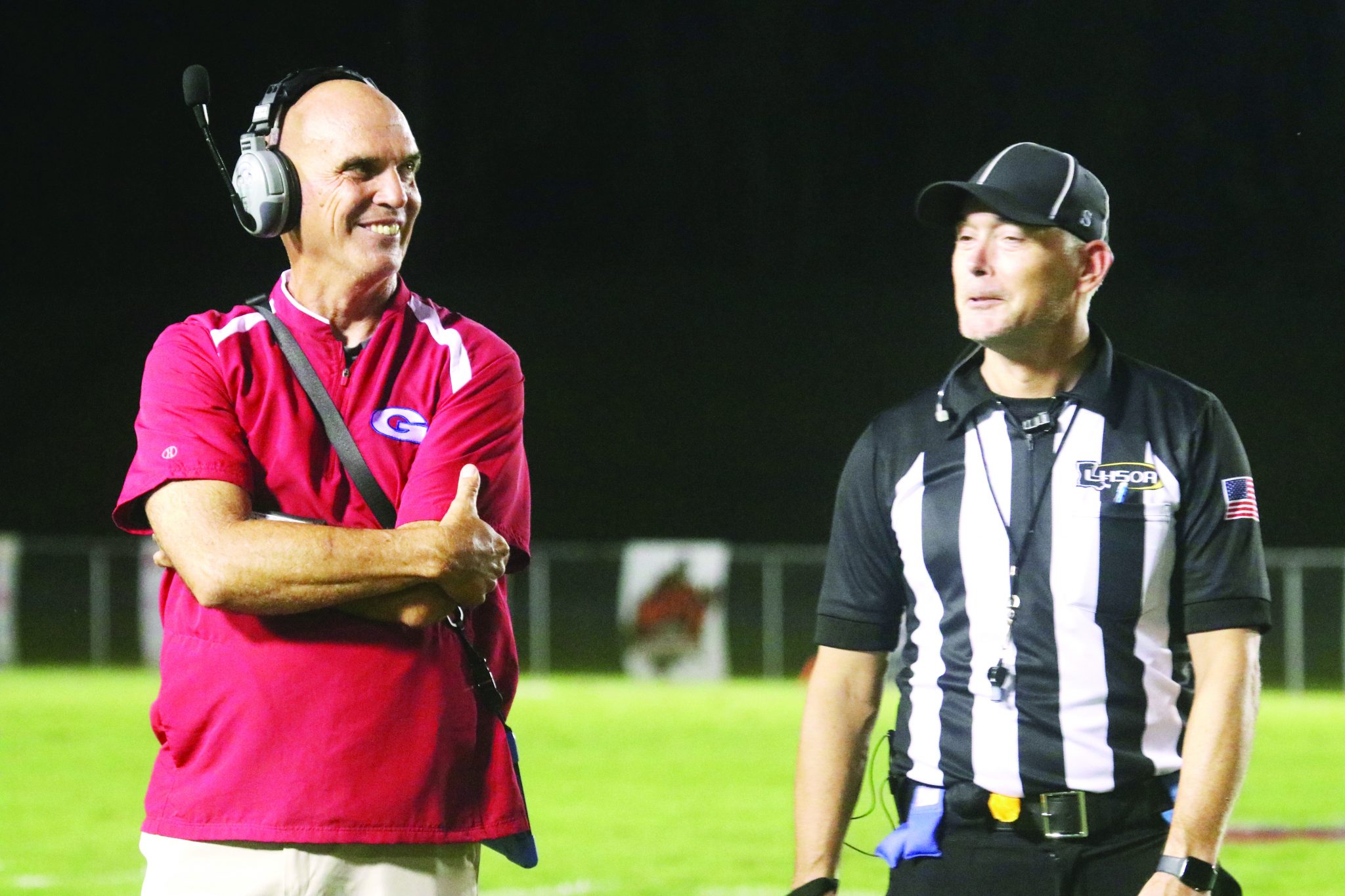 Glenbrook's early-season surge continued Friday night as the Apaches rolled over Delta Charter 56-8.
The Storm went for the onsides kick to open the game and recovered the football, going up on top 8-0 only 1:14 into the contest.
That would be the last score for the storm on the night.
And it didn't Glenbrook long to move on top for good as Apaches quarterback Ty Feaster hit running back DJ Carter out of the backfield on a scoring strike that put them on 8-0 midway through the first quarter.
By halftime, Glenbook led 43-8 thanks in part to scoring scampers by Carter, Feaster and Maddox Mandino.
The Apaches went to their bench in the second half, with both Landry Powell and Ryan Reagan both spending time at quarterback.
Glenbrook (3-0) will next play host to 3-0 Haynesville at 7 p.m. Friday.
Lakeside 46,
Plain Dealing 6
Lakeside celebrated Homecoming in winning fashion as the Warriors took over in the first half and never looked book.
Tied 6-6 in the second quarter, Lakeside scored three touchdowns that propelled the Warriors to a big halftime advantage
Lakeside scored three touchdowns in the final eight minutes of the quarter as Jordan Case turning in his second scoring scamper of the contest before quarterback Cooper Chase hit
Cade Boley and Josh Sebald for touchdowns.
Sebald finished the contest with three scoring receptions.
Lakeside (2-1) will next travel to Block (0-3) for a game set for a 7 p.m. kickoff on Friday.