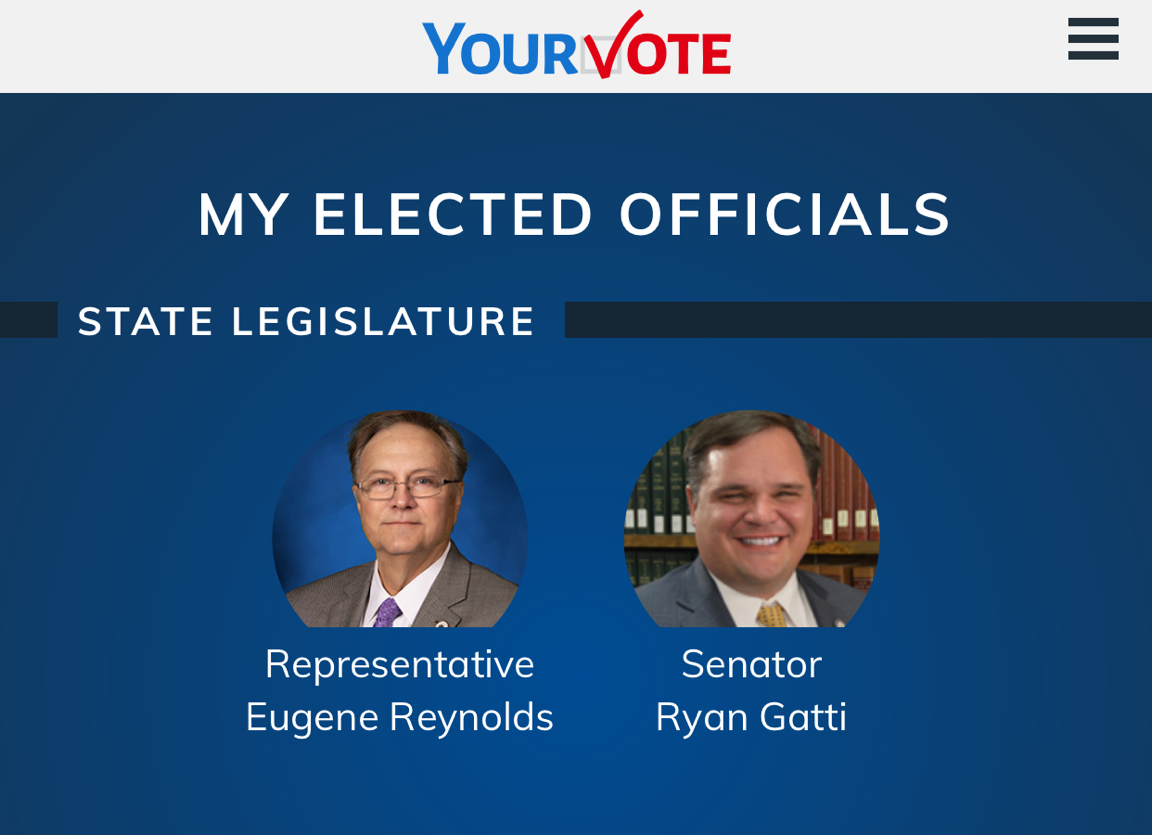 A Glenbrook graduate is marketing a new app that will help constituents better connect with their elected officials and vice versa.
Jay Harrison said YourVote can be found in the App Store, but right now is only outfitted for iOS, but they are working on getting it set up for the Android operating system.
"It was an idea I had in college and it just never went away," he said. "It was actually built in College Station, Texas. If you
download it, it will automatically connect you with all of your elected officials, and each elected official that comes on board will have the ability to send you a poll once a week."
It connects elected officials with their constituents so instead of a constituent calling their elected official and possibly never getting them on the phone, elected officials can still learn the people's opinions on the important issues, he said.
"Anytime an elected official can get in front of more than one or two voters in front of a camera, they all want to say, 'I represent the people, I want to hear from you,' and all the great sound bites," he said. "At the end of the day, it puts the burden on the people, and we don't reach out to their office until after they vote and after the media says, 'Hey, did you know they voted on this?' Then everybody gets mad and calls the office irate."
Harrison said this was part of the reason he wanted to develop the app. He didn't feel engaged enough in the political system and didn't feel like he was being represented – and that's the whole idea.
If elected officials are more engaged with their constituents, they can better represent them, he said.
Rep. Dodie Horton, District 9, said she already has connected more than 100 people since she signed up Wednesday. Her first poll regarded the penny sales tax under so much discussion for the next legislative session.
"When he told me about it, I was ecstatic," she said. "Working for Henry Burns for eight years before being elected, I know it's difficult to reach the masses in your district. We have Facebook, but there's no way to reach the constituents of just District 9. There's nothing available like it as far as I know."
With more than 44,000 people in her district, she said her goal is to reach them all, and this is another avenue she can use to get their thoughts and opinions on important issues.
"If I could have a personal relationship with just a third of my district is a win," she said. "To send out a mailer is costly and most of the time it just end up in the trash. I want to be accountable to my district, and I want to be the voice of the majority. I want to have the data to prove that this is how my constituents feel. With YourVote, I get that."
Harrison said he will have a meeting with Sen. Ryan Gatti, District 36 on Tuesday to discuss the YourVote app. He said he wants to reach as many elected officials as possible as quickly as possible.
He said Gatti called expressing interest in the app and wanted to learn more. The Press-Herald reached out to Gatti but he was unavailable for comment as of press time.
"It's constituent outreach, and it's the truest definition of representative that allows us all to be involved," Harrison said.