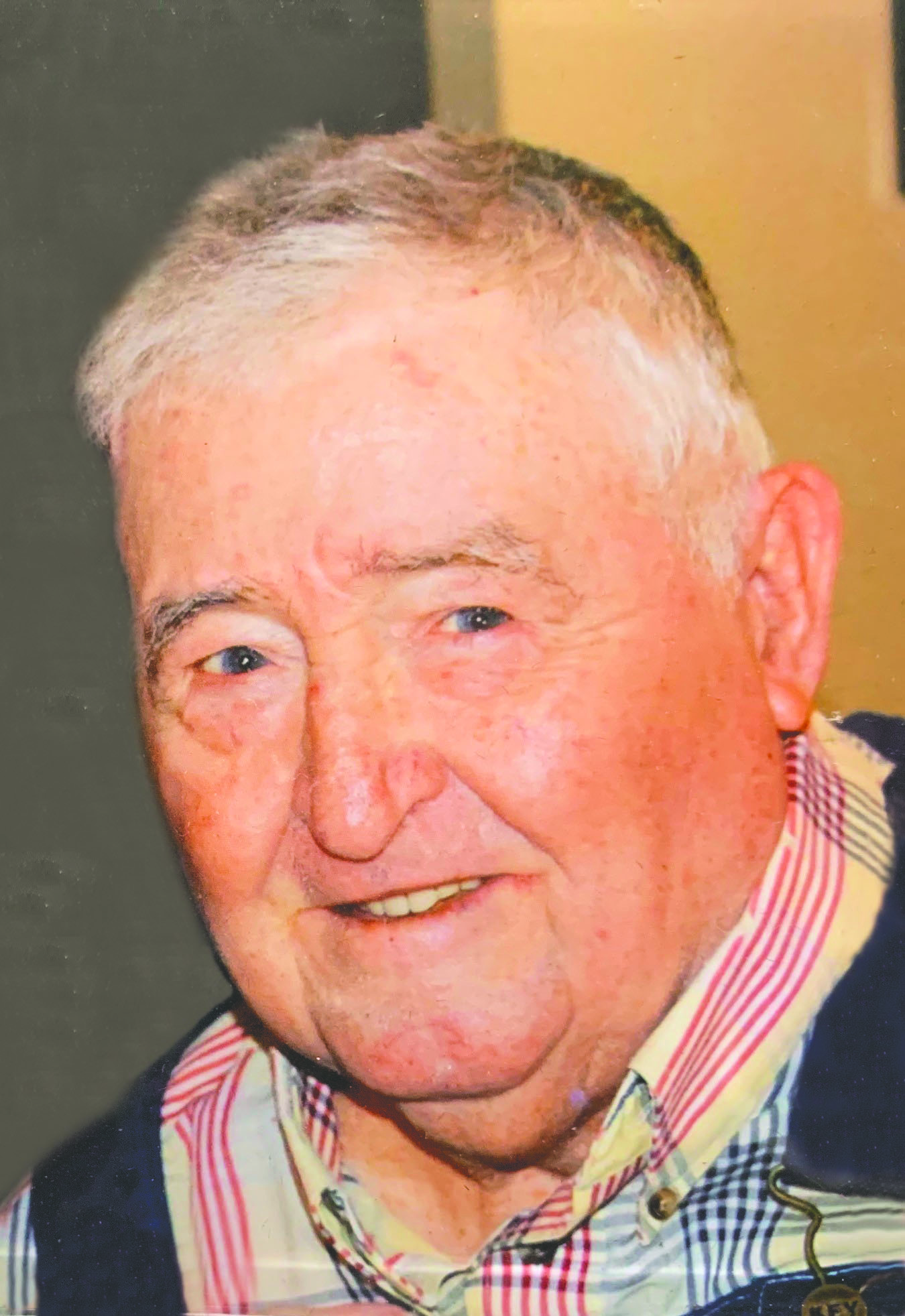 Graveside services for Mr. Arnold Dean Jones Sr., age 91, will be held at the Bistineau Baptist Church Cemetery, Heflin, LA, with Bro. Marty Wright officiating. Interment will follow under the direction of Bailey Funeral Home, Springhill, LA.
Mr. Jones was born on July 9, 1928 to Gordie D. and Lena Evans Jones in Heflin, LA and passed away on Wednesday, April 29, 2020 in Springhill, LA. He was a pipe fitter at International Paper Co., retiring after thirty years, after which he continued working as a plumber until the age of 85. He was a faithful member of Midway Baptist Church, where he served as treasurer and song leader; was a charter member of the Double Six Domino Club, loved to fish, but loved to eat fish even more. Mr. Jones attributed his remarkable memory to his working of Bible word search puzzles, playing dominoes and watching Wheel of Fortune, which he never missed. At the ripe old age of 90 he was proud of being able to recite the Preamble to the United States Constitution, and also the 23rd Psalm. Mr. Jones was very social and never met a stranger. He had a smile that could light up a room and a contagious laugh. He will be missed by all who knew and loved him.
He is survived by his two daughters, Sheila Robertson and husband Glenn of Sarepta, LA, Vickie Cullen and husband John of Haughton, LA; two sons, Arnold Dean Jones, Jr. of Heflin, LA, John Jeffrey Jones of Sarepta, LA; grandchildren, Amy Poston of Benton, LA, Kristina Hatfield and husband Heath of Shreveport, LA, Angela Herrick and husband Kelly; Stacey Martin and husband Jason all of Sarepta, LA, Stephanie Graham and husband Brian of Shreveport, LA, Devanie Jones and Tim Simmons of Haughton, LA; Scott Robertson of Sarepta, LA, John Jeffrey Jones Jr. and wife Tia of Ivan, LA, Kane Jones and fiance', Madison of Sarepta, LA, Andrea Farley and husband Trey of Springhill, LA; great-grandchildren, Brittany, Lily, Hannah, Gracie, Chance, Katelyn, Breelynn, Kennadi, Kaislyn, Brynlee, Kynlee, and Leigha; Hunter, Kody, Collin, Colton, Sean Graham and wife, Caitlin, Garrett, Mason, Kayden, Kohlson, Easton, and Maddox.
Mr. Jones was preceded in death by his wife of 64 years, Betty Faye Jones, his parents and two sisters, Jeanie Klimkiewicz and Reba Jones.
The family would like to give special thanks to Lyndi, Stephanie, Vonda, along with the entire staff of Carrington Place of Springhill for their service and care, and to the staff of Regional Hospice for their loving care.
In lieu of flowers, the family requests memorials be made to Midway Baptist Church, 25540 Highway 371, Sarepta, LA 71071.
Sign our online guest book at www.baileyfuneralhome.net
Bailey Funeral Home
Springhill, LA
318-539-3555