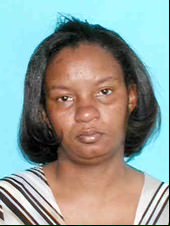 The Minden Police Department Detectives have arrested Angela Washington, who resides on Moore St. in Minden, after last night when MPD officers received a call in reference to a vehicle wrecking on the backside of Minden Medical Center. Inside the vehicle was the victim of a stab wound Tqarontarion Harrison, 32.
"Officers arrived and discovered that the driver, Tqarontarion Harrison had suffered a stab wound to his back," Minden Police Chief Steve Cropper stated.
"Harrison was transported to Oshners LSU medical center, Shreveport. Harrison's lung had been punctuated and he died from the stab wound."
MPD detectives have since arrested Washington, and she has been charged with 2nd-degree Homicide. Chief Cropper stated the weapon they believe was used in the stabbing has been recovered.