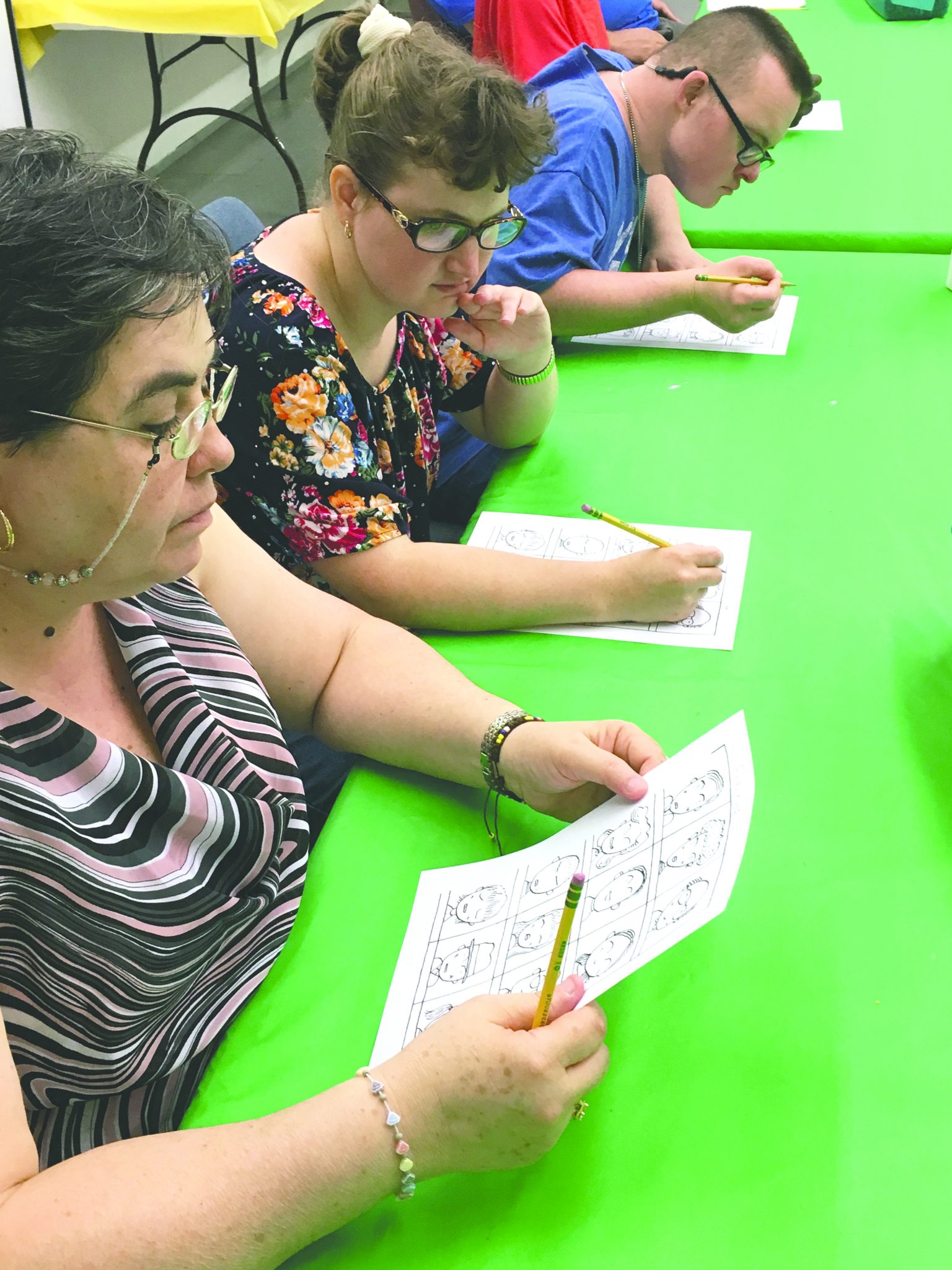 Locals with disabilities visit City Art Works
Starting this month, MAR-C Industries has partnered with City Art Works to give locals with developmental disabilities the chance to get out, socialize, and make some art.
MAR-C, a non-profit organization located in Minden, provides job training and job opportunities to developmentally disabled people from Minden to Homer. MAR-C Director Angelita Hudson said the new weekly trips clients take to City Art Works helps them plug in to things beyond their usual sphere.
"It helps them to have access to their communities," Hudson said. "For some of them, this is the only social activity they get. We have great parents for some who include them in everything, but we have some who can't for various reasons. The community activity [City Art Works] provide is sometimes all there is for them. It gives them a chance to develop social skills."
At MAR-C, Hudson teaches clients to do different types of simple work, then groups go out and do jobs across the community.
"We do things like recycling and yard work," Hudson said. "We go out and recycle cardboard, plastic, and aluminum cans in our area. We do shredding, any kind of small assembly. If I can learn it, I can teach it."
Clients at MAR-C alternate between work days and social days, so groups visit City Artworks on Wednesday one week and Thursday the next. Their most recent art day was Wednesday, May 23. City Art Works Director Steve Wilson said the arrangement is a great opportunity for both the studio and the visitors.
"Each task they learn is a training opportunity that instills pride in them," Wilson said. "They get the chance to interact with our artists and produce art, which they take home with them."
Hudson said this is a unique chance for locals with disabilities to pursue artistic inspiration beyond their school years.
"We've got a few artists here who did well," she said. "Some of them had art in high school with the structured things through the school, but once they got out of school, there's nothing else there. So this is an opportunity for some of those to get out and practice their skills and hopefully enhance them."
Hudson said all money made from the jobs MAR-C performs goes back toward servicing the clients, such as purchasing vans for transportation. The organization is always accepting donations, which can be brought to the office on 1400 Commerce Street or deposited into the MAR-C Industries account at MBL Bank.