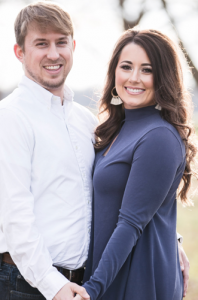 Jeff and Donna Austin of Jamestown are pleased to announce the upcoming marriage of their daughter, Jenifer Renai to Derek Drace Cupples, son of David and Lisa Cupples of Minden.
Austin is the maternal granddaughter of Billie Lou and Don Lonidier of Ruston and the paternal granddaughter of the late Rachel Austin Slayter of Jamestown and the late Alfred Austin of Athens.
The prospective groom is the maternal grandson of Martha and Terry Drace of Humboldt Tennessee and the paternal grandson of Cortez and Douglas Cupples of Minden.
The wedding will take place on