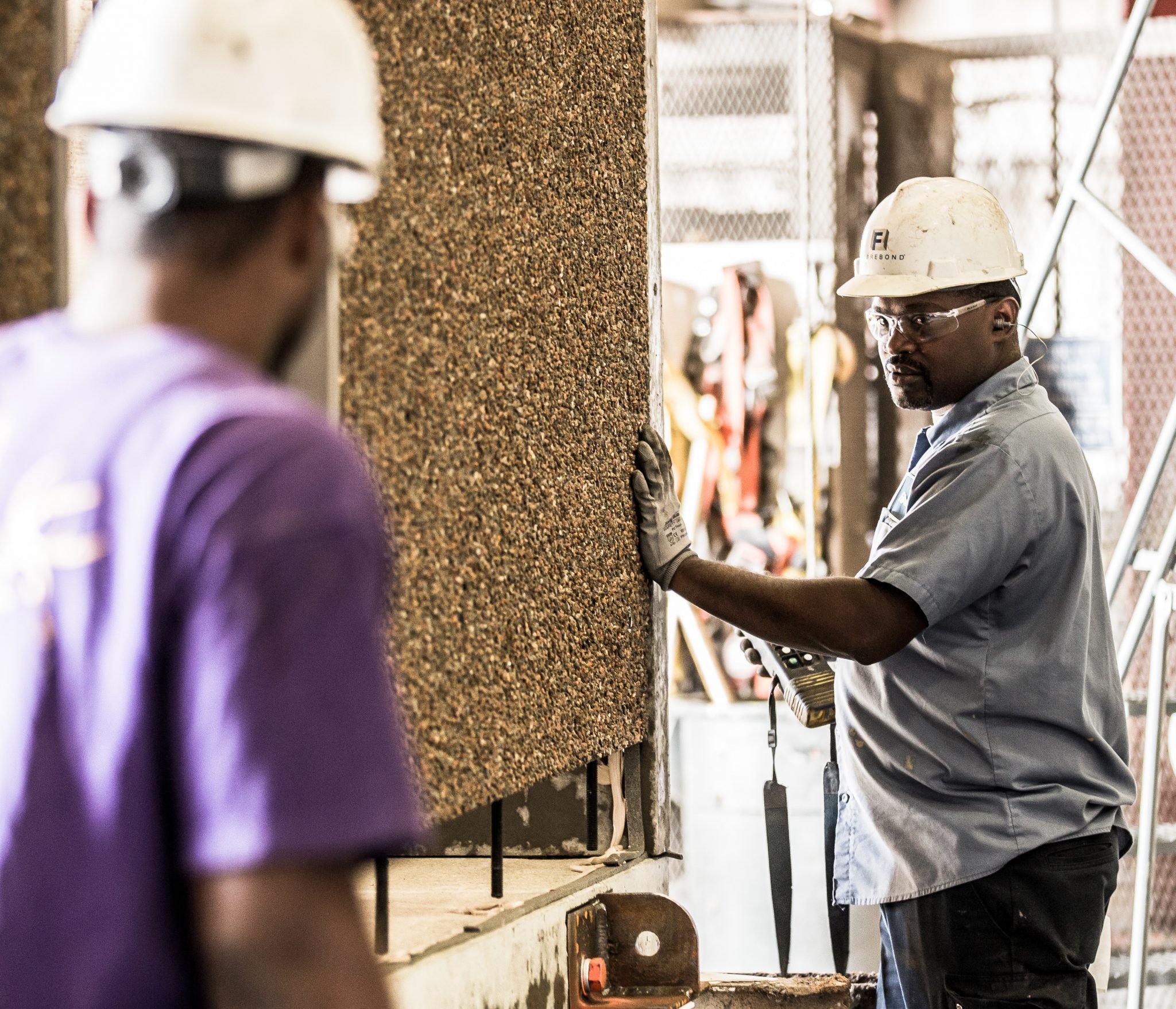 Fibrebond Corporation's success is an example of what's possible when family values and industry innovation meet in the middle.
Fibrebond's current slogan "A better way to build" has rung true for more than three decades, as Fibrebond has evolved from a 12-man telecom team to Webster Parish's fourth-largest employer with 495 employees servicing the telecom, power and data center industries with mission-critical structures.
Fibrebond's President, Graham Walker, learned the business from Claud Walker, his father and one of the company's three original founders.
"The company was started in 1982 and it was a business that had been established in west Shreveport," Graham Walker said. "That business then moved, in 1983, to Bossier, and then later in '83 they bought what had been a joint-venture sawmill in Minden that had been shut down previously. We bought that facility and that's where we currently still are in Minden over on Davenport."
In those early years, the business thrived around the emergent wireless cellular telephone industry.
"Concrete enclosures for wireless telecom," Walker said. "That was almost 95 percent of our work."
Operations boomed as the business enjoyed a period of growth, that is until 1998 when a plant fire destroyed the entire facility. However, executives rallied the troops, shifting production outdoors and to other facilities. It took only 11 months to build a new facility, complete with advanced European concrete processing equipment, and Fibrebond began producing innovative precast concrete buildings.
"We rebuilt, everybody maintained their paychecks and nobody missed a day of work," Walker said. "Today we are in a bunch of different industries, but telecom is certainly still a piece of it."
The business went through what Walker calls a "transitional time" after the last of his father's partners left the business in 1996. One of Walker's brothers joined Fibrebond in 1998; Graham followed suit in 2004, keeping the business free of outside investors and making the business more family-oriented than ever.
When International Paper closed its Minden plant following a merger with Temple-Inland in 2012, the community lost what Walker estimates was 200 jobs. Fibrebond bought that facility in 2014 to begin their power operations, providing jobs to help replace losses from the paper plant.
"The power side involves a very different technology," Walker said. "The enclosures get much larger, so you may see something that's 70×20 going through downtown Minden, we have to build that out of steel because of weight, so that facility has a fabrication shop to it. Really, for us, we're focused on anything that's adding electrical and mechanical trade value."
As the private company grew larger and larger, it was important to maintain the principles of family and faith that helped will Fibrebond through its origins. Greg DeLoach, a 26-year Fibrebond employee, says Fibrebond has been like a second family to him since the day he arrived at the company in an unorthodox fashion.
"When I first started here, I rode up on my bicycle," DeLoach said. "I had been tons of places looking for a job but no one was hiring. I just so happened to ride down this way and run into one of the executives, Mr. Claud Walker. I told him my situation and he connected me with someone on the exterior crew doing roof patching and prep with telecom. From there, I was put in the special projects unit… I learned a whole lot there."
DeLoach eventually landed in the carpentry department. He's been there 16 years and currently serves as an assistant supervisor. He says he is "surrounded by good people" everyday.
Another employee, Micheal Miller, works as a production supervisor in Fibrebond's Data Centers division. When he began at Fibrebond 20 years ago, he said things were much different than they are today.
"It was still a family-oriented business like it is today, but the work environment was a little different before the expansion," Miller said.
"We've diversified into a lot of different areas, and that's one thing the Walker's have always done well."
Fibrebond has been a good steward of the Minden community, jumping at opportunities to donate to causes such as St. Jude Children's Research Hospital, various churches and Christian-run organizations and sponsoring Dixie baseball and softball teams.
"You can't lose sight of the human side of the business," Walker said. "That is the key to managing the growth, to have a very established identity from a culture standpoint and to have really good people that buy into what you're trying to do."