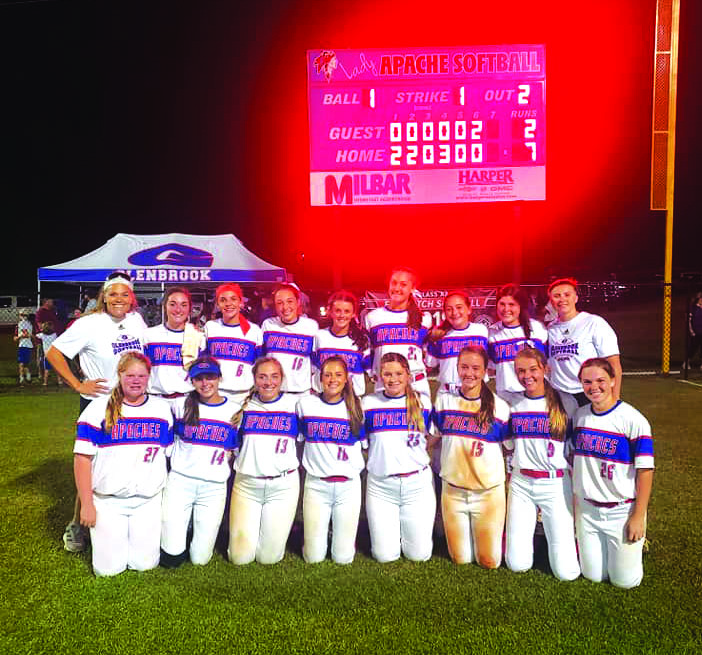 Glenbrook is on a roll. Glenbrook on a roll. with a 7-2 win over Centerville on Wednesday night, the Lady Apaches moved one step closer to an unprescedented back-to-back state championship run.
"The girls played so awesome last night," Glenbrook coach Roo Johnson said. "We knew coming into the game that Centerville was not going to be an easy win. They have some big bats on their team."
In the best-of-three final series, the Lady Apaches will have a chance to seal the title in Game 2 on Saturday. With a loss there, Glenbrook can still win in Game 3, with the first team to two wins in the series being declared the victor.
Glenbrook and Centerville have some history.
"They knocked us into the losers' bracket at South State, and we beat them twice at the state tournament last year," Johnson said. "Both were close games and tough wins. Coming into this season, we knew that Centerville was the team to beat."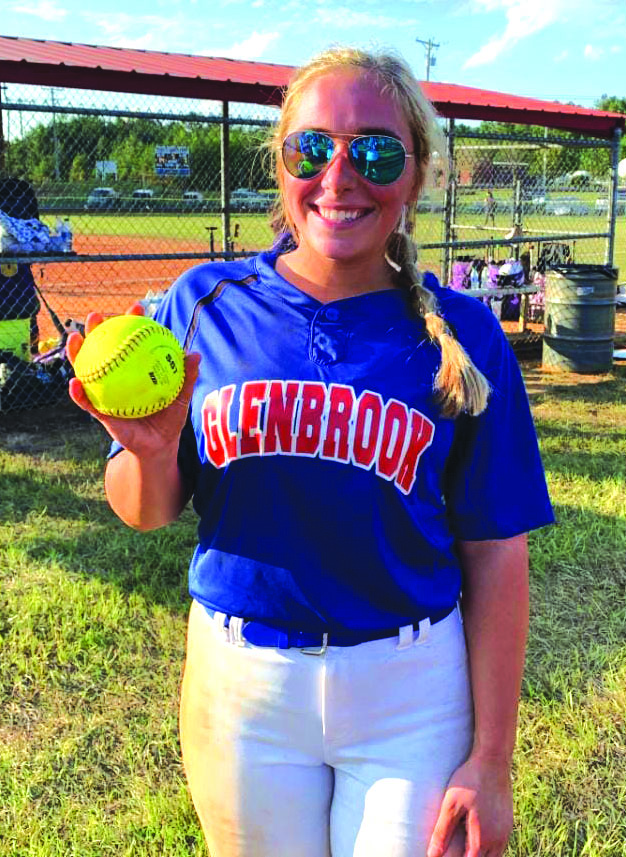 The Lady Apaches jumped out to an early lead with two runs in each of the first two innings.
"Our bats have been pretty hot this year," Johnson said. "We had some timely hits and it was crucial to scoring early."
Leadoff batter Emma Earnhardt set the tone for the Lady Apaches, going three-for-three on the night with four RBI and two runs scored.
Reese Hanson picked up another RBI for the Lady Apaches, who scored another three runs in the fourth inning to widen the gap before Centerville picked up two runs in the sixth inning.
Hannah Mosley was immaculate on the mound, pitching seven innings with zero earned runs.
"The biggest factor to us winning that game was Hannah Mosley," Johnson said. "She really stepped up for us. She pitched strong and confidently, focusing on every pitch."
Mosley surrendered just six hits and two walks while striking out two batters.
Losing a towering figure like Alyssa Martin (2019 MPH Athlete of the Year, MAIS All-State pitcher) would decimate most programs, but Glenbrook has reloaded around players like Mosley and Earnhardt.
They have the experience, with many of last year's state title winners still on this squad.
That experience has come in handy as Glenbrook has navigated this post-season.
Mosley has stepped in at pitcher, Johnson has maintained focus and rallied her squad around the type of play that won the title last season.
"It made my heart so happy to see my girls' hard work and effort pay off last night," Johnson said. "That was a big game for us to win."
Glenbrook is one win away from another state championship. Weather permitting, they can bring home the bacon on Saturday.
"Going into what we hope is going to be the game on Saturday if the hurricane allows, we can feel a sense of confidence," Johnson said. "If we rain out on Saturday, we are looking at playing on Monday. But, there is no official word yet."
Regardless, it seems inevitable that this dynasty will go down in Glenbrook lore as one of the truly special teams of an excellent era in Glenbrook sports.