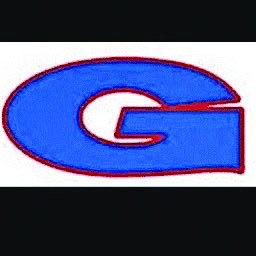 The Parkway Panthers broke open a tight game with six runs in the top of the seventh in a 9-2 victory over the Glenbrook Apaches Monday at Louisiana Tech.
The Panthers took advantage of singles by Cade Josting, Sean Waits, Brandon Levy and Shawn Driggers in the inning.
Tyler Bouillon and Zach Schoenborn also drew walks. Leadoff batter Barrett Newman reached first on a dropped third strike.
Levy went 2-for-4 with a triple. Newman also went 2-for-4.
Schoenborn had a double and two RBI. He also drew three walks. Driggers had two RBI.
Waits turned in an outstanding performance on the mound. He allowed four hits and no earned runs in 6 2/3 innings. Waits struck out nine and walked two.
Cade Josting got the final out.
After losing two tight games to start the season, the Panthers have won two in a row under new head coach "Sham" Gabehart.
The Panthers are playing in the Sulphur tournament Thursday through Saturday. They face defending Class 5A state champion Barbe Thursday and Zachary Friday. Their Saturday opponents are Denham Springs and Sulphur.
Glenbrook pitcher Turner McClelland went 2-for-3, per Parkway's GameChanger account. He also had a solid performance on the mound, allowing five hits and striking out seven in 5 1/3 innings.
"Came up short but unreal performance by Turner McLelland just coming off the flu he pitches an absolute gem of a game against a really good Parkway team," Glenbrook assistant coach Holden Orgeron wrote in a Facebook post. "If you know Turner then you know how great of a kid and hard worker he is. Turner hit 90 3x last night and there's no doubt there's more in the tank. He's the 3rd Apache to hit the 90mph mark this season."
Hayden Harmon had a double.
Glenbrook, a member of District 1-1A, is in its first year in the LHSAA. Last year, the Apaches won the MAIS Class 2A state championship last season.
The Apaches (2-3) are playing in the Ouachita Christian tournament later this week.
Note: The above report is partially based on information on Parkway's official GameChanger account.