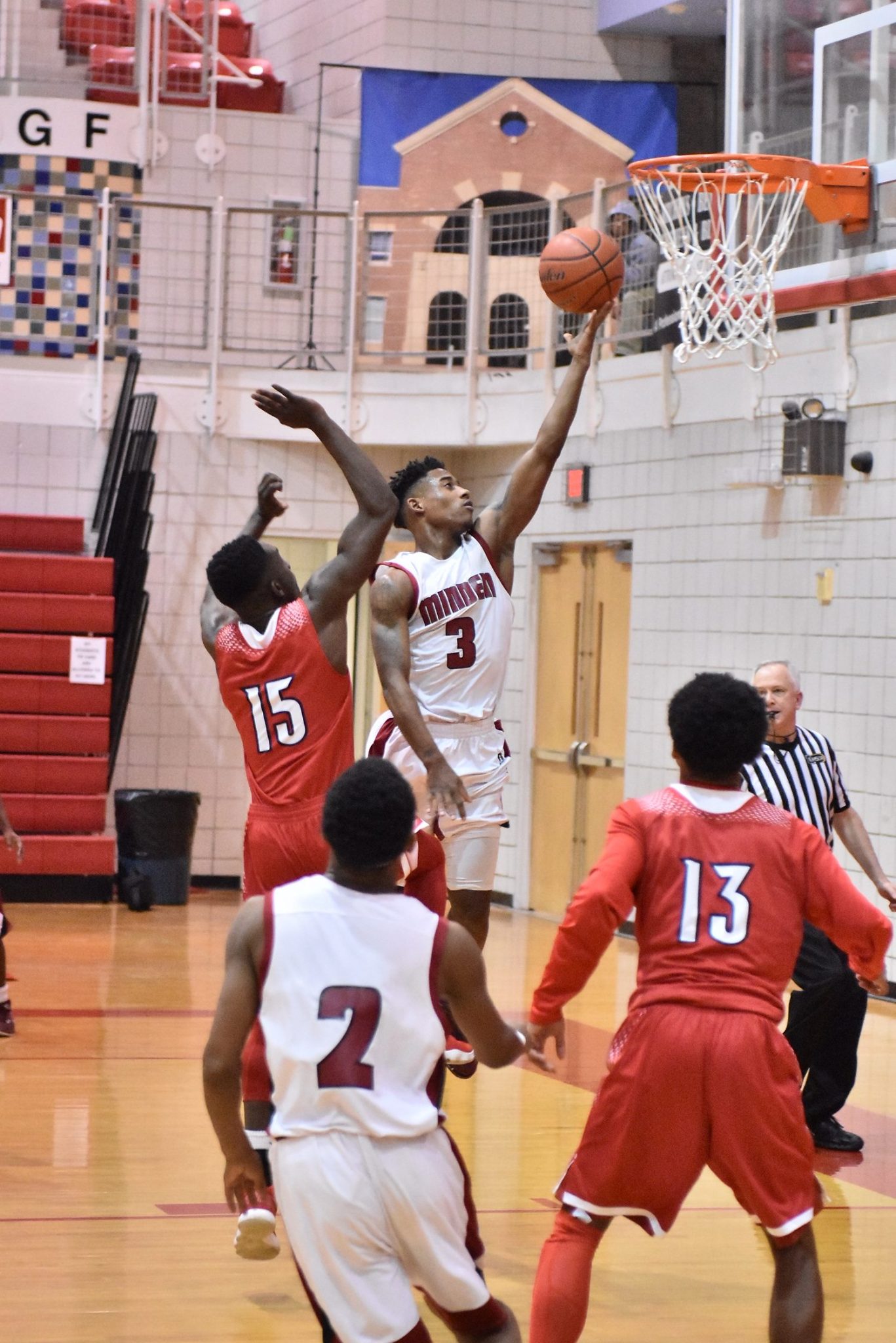 Minden head basketball coach Rennie Bailey was my coach at Louisiana Tech University. In my time as a basketball player at Tech, I had about 15 different assistant coaches come through the program and try to connect with the players, get us to go to class, and get the most out of us on the court.
As a walk-on, not many of the coaches had much respect for me. Not many of them treated me like a real player.
Good coaches know that developing chemistry is a key to winning. Great coaches know that chemistry grows from every aspect of the team: from the waterboys to the all-stars.
Coach Bailey always treated me with respect. I'd be in my chemistry class and see Coach Bailey's eyes peeking through the window in the door to make sure I was showing up to class. He did something that seemed so small in treating me like a regular player, and that went such a long way in showing me that he respected me.
Bailey took the Minden job after a stint at Nicholls State University. I think he saw college basketball much the same way I saw it: a grueling, cutthroat world with no security. Bailey is from Minden, so it was a natural fit for him to come back home. But the program was in turmoil after coaching controversies with Alan Shaw. Bailey's Tide team had a decent first year, but only won six games this past season.
"We were really young last season," Bailey said. "We played mostly sophomores. Hopefully we have better experience going into this season."
I've known Bailey for a long time. He will get the most out of his players by respecting them. What's more, his specialty is grooming young men to be the best versions of themselves.
For this upcoming season, Bailey will have his work cut out for him after a miserable campaign last season. Luckily, the Tide have most of their team coming back. Will that sort of experience make Minden a contender again? Here's what Bailey had to say about this year's team (his quotes in italics) as they get ready for scrimmages and the Minden Jamboree on Nov. 8, 2018.
Seniors
Cedric Emerson: 5'7 1/2 guard. Started over 15 games last year. Scored 6.2 PPG and 2 assists.
"Cedric has had a very good fall camp. In my mind, Cedric should be one of the best 3-point shooters in North Louisiana. I also feel that he can be a tough defender. Cedric has shown great leadership both on and off the court. He is the team captain."
Zi Crawford: 5'11 1/2 guard. Started over ten games last year. Honorable Mention All-District. Scored 10.2 PPG, 3 rebounds and 3 assists. "Crawford has been starting since his tenth grade year. Right now, Crawford is on the football field but when he returns to the court, I expect Zi to contribute in every area of the game. Scoring, rebounding, assists, and defending the other team's better players."
Juniors
Curtis Carter: 6'1, 2 Guard. Started over 20 games in the 2017-18 season. Scored 10 PPG.
"Curtis has the ability to affect the game with his 3 pt shooting. In one game last year, Curtis made six three pointers in a quarter. He needs to be more consistent from the three-point line."
Chance Mitchell: 5'5 PG. Started 12 games in the 2017-18 season. Averaged 7.5 points per game and 3.5 assists.
"Chance possesses great speed and quickness as a point guard. Chance can get the ball to the paint off the dribble either to score or to set his teammates up for a basket. Chance has to ability to be the best defensive point guard in North Louisiana. If he so desires."
The Rest
"Kiernan Combs, D'Marqueus Gill, Dallas Edwards, and Shamar Crow will make a huge difference on how many games we win this season. If these young men continue to improve on the court, we can look forward to the Crimson Tide to have an exciting season. Let's get ready to play some basketball."