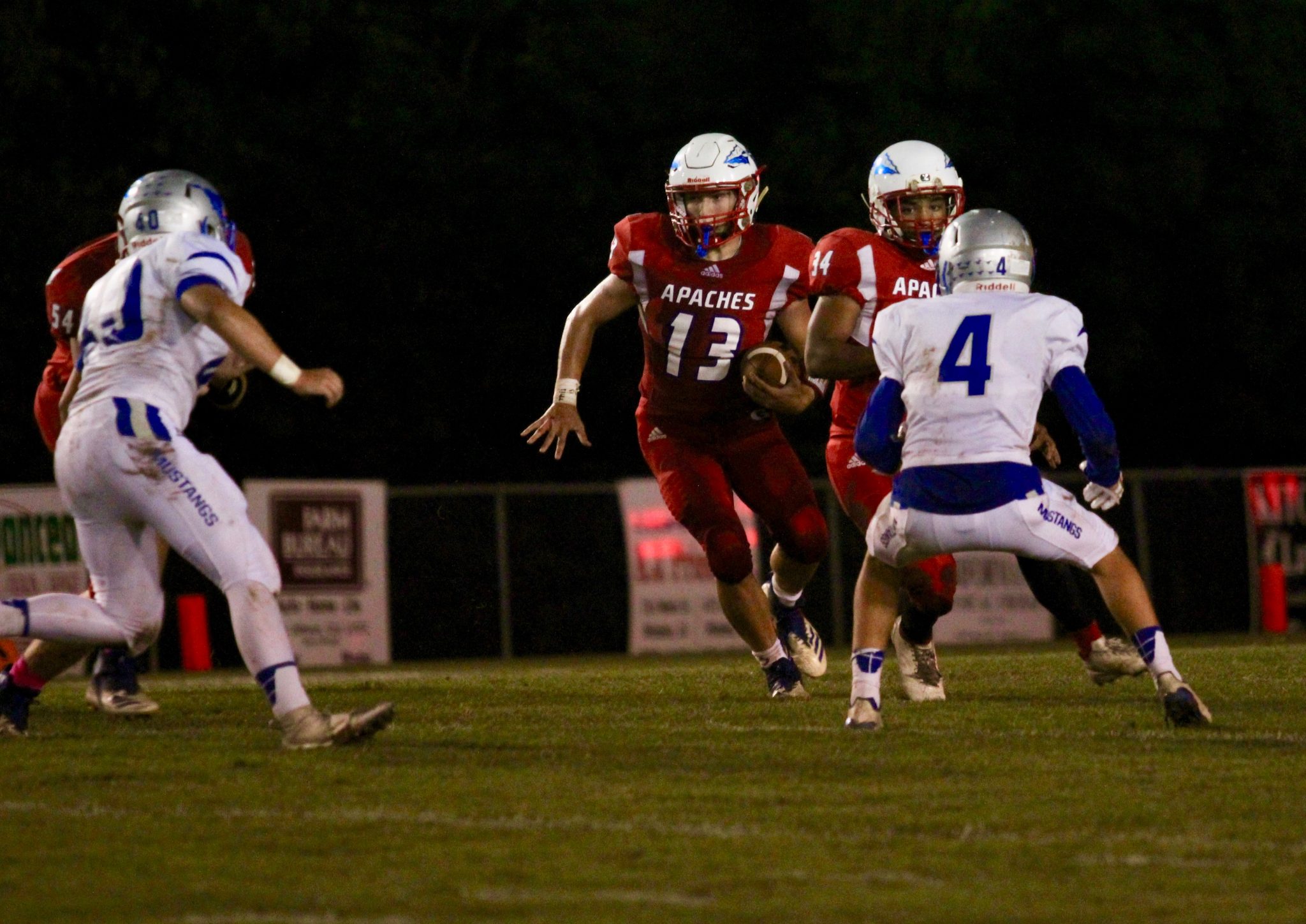 DJ Carter scored a long touchdown run in Glenbrook's homecoming game Friday night at Glenbrook.
The Apaches ended up falling to River Oaks, 41-7 in the last game of the regular season.
"They were all over us from the beginning," Glenbrook head coach Drew Maddox said. "Teams like that can come in and just run a dive play all night long because they are so physical. If your team isn't physical enough to withstand it they can just run it all night."
The Apaches were coming off a BYE week the week before, and Maddox had team issues to sort out because of Fall break.
"Everyone involved from the school to the fans to the football team need to understand that we were put in a bind from the start with that game," Maddox said. "We had guys who weren't at practice because of the break."
Maddox chose to sit players who missed practice out of the first quarter of the game.
"It's my first year, so we're going to take care of issues like that from the beginning," Maddox said.
Sammy Feaster led the Apaches in receiving yards. Abram Anders led the Apache defense.
"The guys on our team haven't beaten River Oaks yet, so we don't know what that feels like, and I think a lot of it has to do with expecting an outcome like this going in," Maddox said. "We're building a program here, and part of that is changing the mindset."
Glenbrook's season isn't over yet. Next week the Apaches travel to Greenville, Ms. to take on the #1 team in the class, St. Joseph.
St. Joseph is 9-1 this season.
"It will be a fun experience for these guys to get into the playoffs," Maddox said. "It's the first playoffs for us in three years. Let's go have a good time, our seniors get to go out on a note that a lot of guys don't get to do. We're the last seed to get in but we're going to take advantage of it all and go make the best of it."