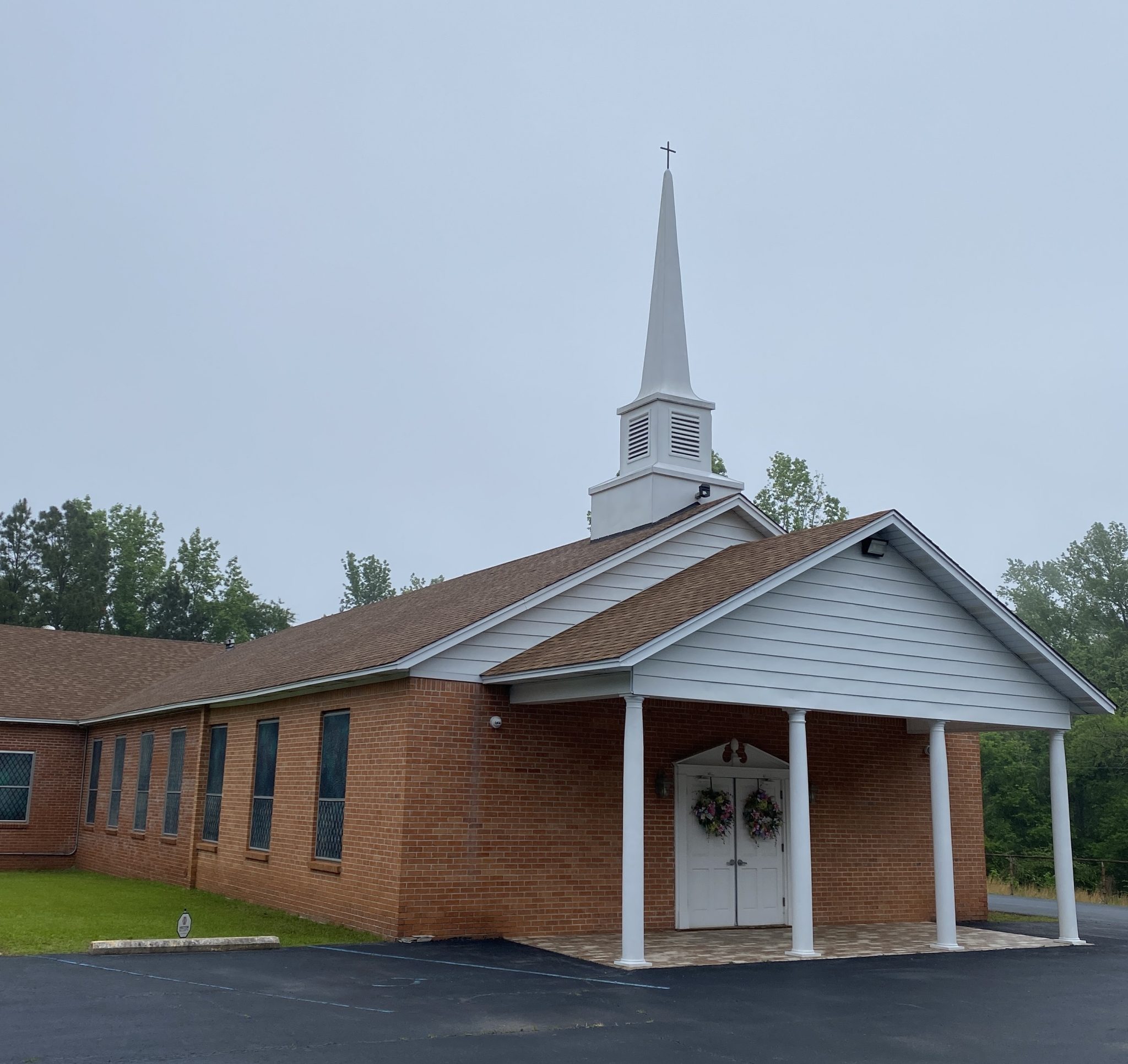 Beech Springs Baptist Church will be celebrating their 150th anniversary on Sunday, May 22. While the anniversary date was actually last September, members of the church decided to delay the celebration until COVID restrictions had been lifted so that more people could come enjoy the event.
The first meetings for this church were held near a spring and some beech trees, which is how the name was chosen. Beech Springs Baptist joined the North Louisiana Baptist Association on September 30, 1871 with 18 members when the church was located at its original site on, what is now called, Beech Springs Road. They have been in their current location on Highway 80 since 1917.
Beech Springs Baptist has seen many changes over the decades. The church building that was originally erected on Highway 80 was converted into a house (which unfortunately burned in 1969) after the new sanctuary was built. In 1941, the church was remodeled, and Sunday school rooms were added. In 1958, the educational building was added. And in 1977, the church received a major remodel and the sanctuary was doubled in size. This was a boom time for Beech Springs Baptist. During the late 1970s and early 1980s the church was so full that a portable building was added and an additional 20 acres of land was purchased against the future needs of a growing church. The 1990s and 2000s saw significant growth as well, and this was also the time period of their longest serving pastor, Rev. Ronnie Whitlock, who ministered to Beech Springs Baptist from 1995 until 2019.
As will happen, membership has waned again over the years. While they have over 100 people listed on their rolls, only about 30-35 people regularly attend. Right now, most of the members are senior adults, but they are hoping to attract families and younger people. "They [the church members] know that, if the church is going to go for another 150 years, we've got to bring in some young families," said Pastor Randy Brown. "And we're ready. We have Sunday school classes for all age groups. We have teachers ready to teach all age groups. We have a few kids coming now, still not a lot, but there are a few."
"We're small, but it's like a family atmosphere. We're trying to do what we can to reach out to the community," said Pastor Randy. "We're coming up with different strategies we think will help us do a better job of reaching out to the community."
Pastor Randy continued: "Last summer was the first time we had held a vacation bible school here in 15 years. It was very successful. We had 25 kids from all over and six salvations — which is why we do it. Last October we did a Trunk or Treat in our parking lot. The Saturday before Easter, we did an Easter egg hunt. Periodically, we do movie nights — just different things to do outreach and let the community know that we love them, that we care about them, and just to introduce our church to them."
"This church is a very generous, giving, and loving church," said Randy. For their most recent mission offering to the North American Missions, Beech Springs Baptist exceeded their goal by $400. "Considering the size of the church, the amount of offerings is just really, really generous — really, really significant."
Pastor Randy Brown invites you to visit for their 150th anniversary: "We would love to have everybody join us on the 22nd. We're going to start out that morning at 10 o'clock with coffee, juice, and donuts at the fellowship hall. Then we have a special service at 11 o'clock with a special guest speaker, Dr. Steve Horn, who is the Executive Director of the Louisiana Baptist Convention. Then we're going to have a catered catfish lunch after. We invite everyone to come out. We want to let people know our mission here at Beech Springs is to lead people to become fully-devoted followers of Jesus Christ. We want people to know that we love them, we love God, and we love people."
If you're looking for a new church, and prefer a small, close-knit atmosphere, you should certainly visit Beech Springs Baptist. They welcome all new members, regardless of age, ethnicity, or nationality.
Beech Springs Baptist Church is located at 15910 Highway 80, just one mile east of state Route 531. Their usual services are at 11 a.m. and 6 p.m. on Sundays (with Sunday school at 10 a.m.) and 6 p.m. on Wednesdays.