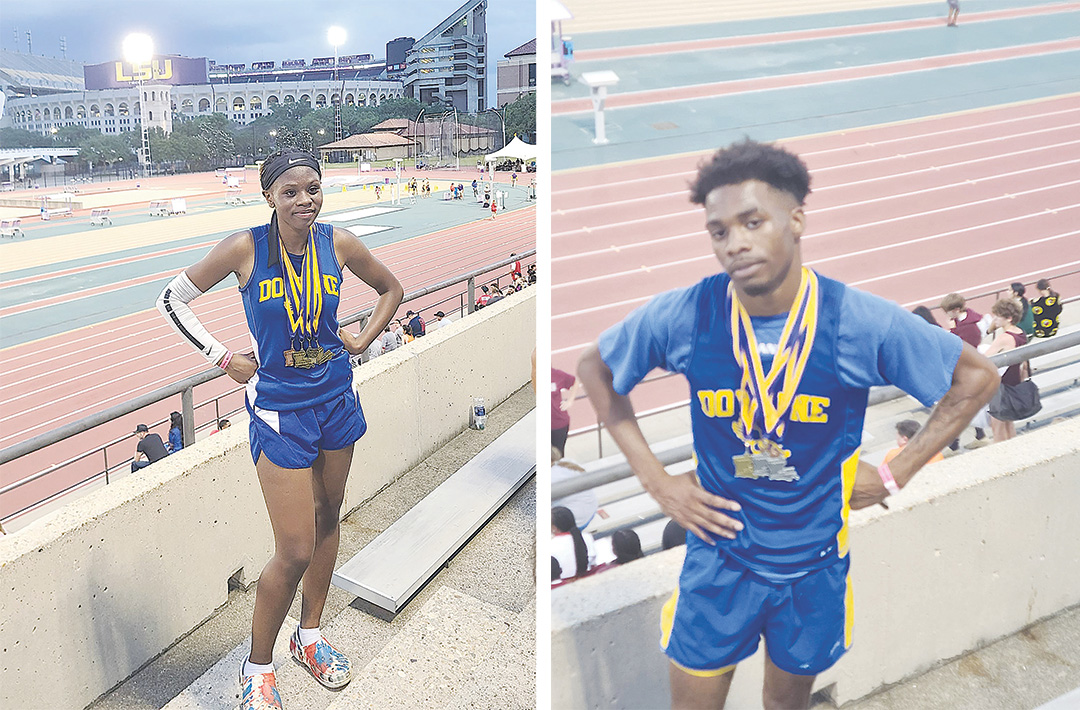 Doyline turned in the top performances at the Louisiana High School Athletic Association Track and Field Championships with the Panthers' boys and girls teams finishing in fifth place overall.
North Webster also had an athlete win an individual championhip as Peyten Ware took first place in the Girls Class 3A Pole Vault with a mark of 11-06.0.
Izayla Harris brought home the gold for the Lady Panthers in three events as she finished first in the Girls 100m Dash (12.10 seconds), the Girls 200m Dash (25.89) and the Girls 400m Dash (57.77) while adding a third-place showing in the Girls 100m Hurdles (17.78).
Harris was named the Girls Class B Outstanding Athlete for her efforts.
Jamari Markray had a big day for Doyline's boys team, taking first place in the Boys High Jump (6-04.00), second in the Boys Long Jump (6.36m), second in the Boys Triple Jump (13.37), and third in the Boys 300m Hurdles (44.95).