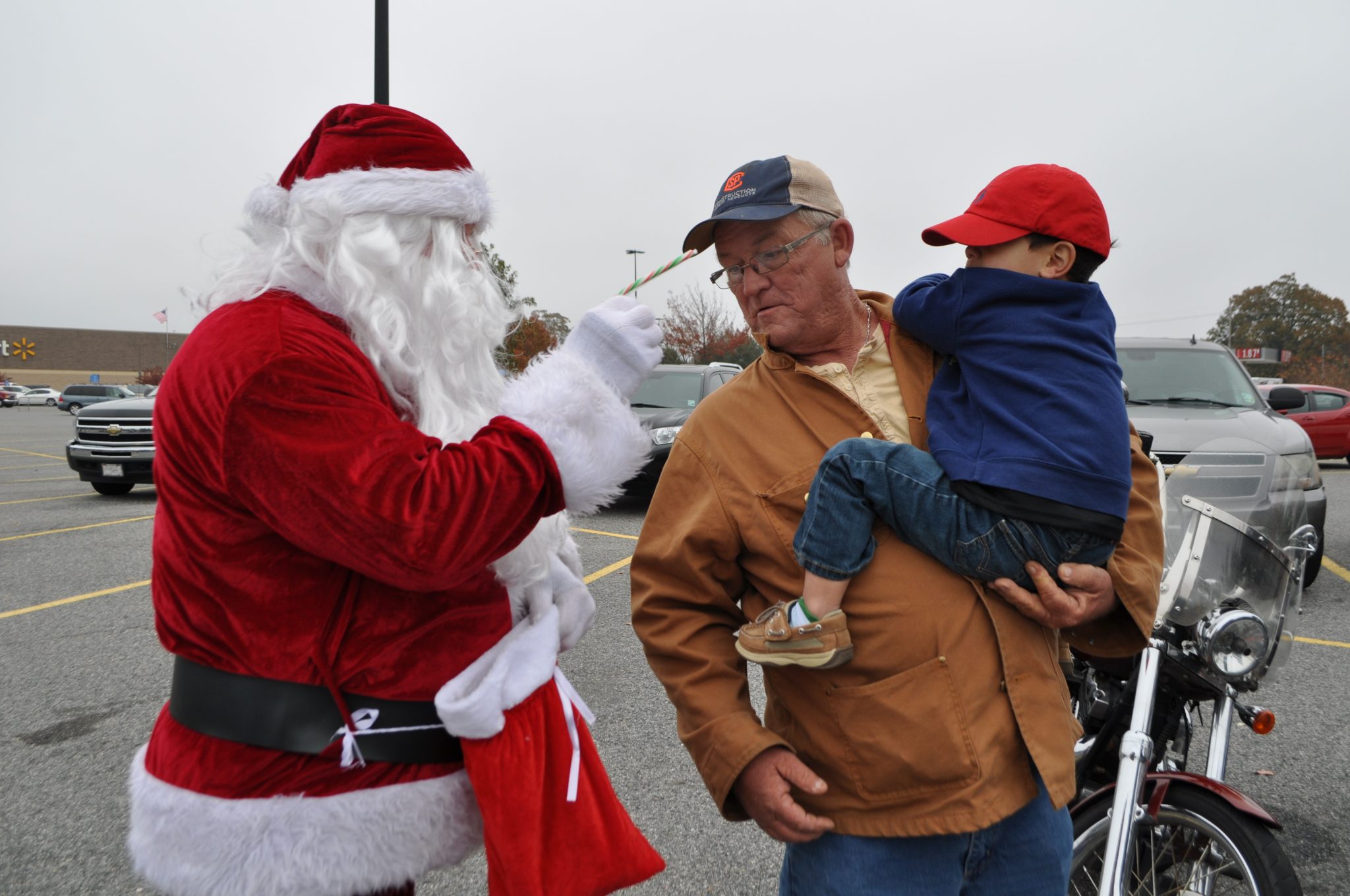 Chilly temperatures and an overcast sky Saturday didn't stop several motorcycle organizations from gathering for a good cause.
During the Shriner Toy Run, more than 100 toys were collected for Shriner's Children's Hospital in Shreveport, and canned goods were collected for the Joe LeBlanc Food Pantry. Toys will still be collected throughout the week until the Santa and Friends Fun Ride Saturday.
Ken Collins, coordinator of the event, said this is the first toy run and plans are in the works to do it again next year

Members of the Christian Motorcycle Association conducted a blessing of the bikes and their riders before heading out to the Community House, where the ride culminated. Bikers enjoyed food, music and fellowship following the ride.
Santa Claus was also on hand to give out candy canes to children and to take their wish lists for Christmas. Santa said it was a blessing to be able to participate in the ride and see all the toys collected.
"The weather's kind of cool, and I'm glad everyone came out," he said. "Shriner's needs toys year-round and it's a joy to see children's faces light up when they see Santa."
Schelley Francis, an avid motorcyclist, joined the ride Saturday. She said this ride is a great way to show the positive side of motorcyclists.
"This is the time of year all motorcycle clubs like to get together and show the positive side of motorcycling and what they can do for the community," she said. "We do a lot of poker runs for people in need."
Mike Brinkley, president of the Minden chapter of the CMA said he participated in this ride for the children.
"We realized there is a great need for toys at Shriner's, not just at Christmas but year-round," he said. "We decided to do this for the kids. We are also striving to show the public that motorcycle organizations are getting along and thriving.
It's not what you see on TV."
Shriner's Children's Hospital has 22 locations in the U.S., Canada and Mexico, according to its website. The hospital offers specialized treatment in orthopedics, cleft lip and palate and fractures.
For anyone who wishes to donate a new, unwrapped toy, call Collins at 318-560-1563.