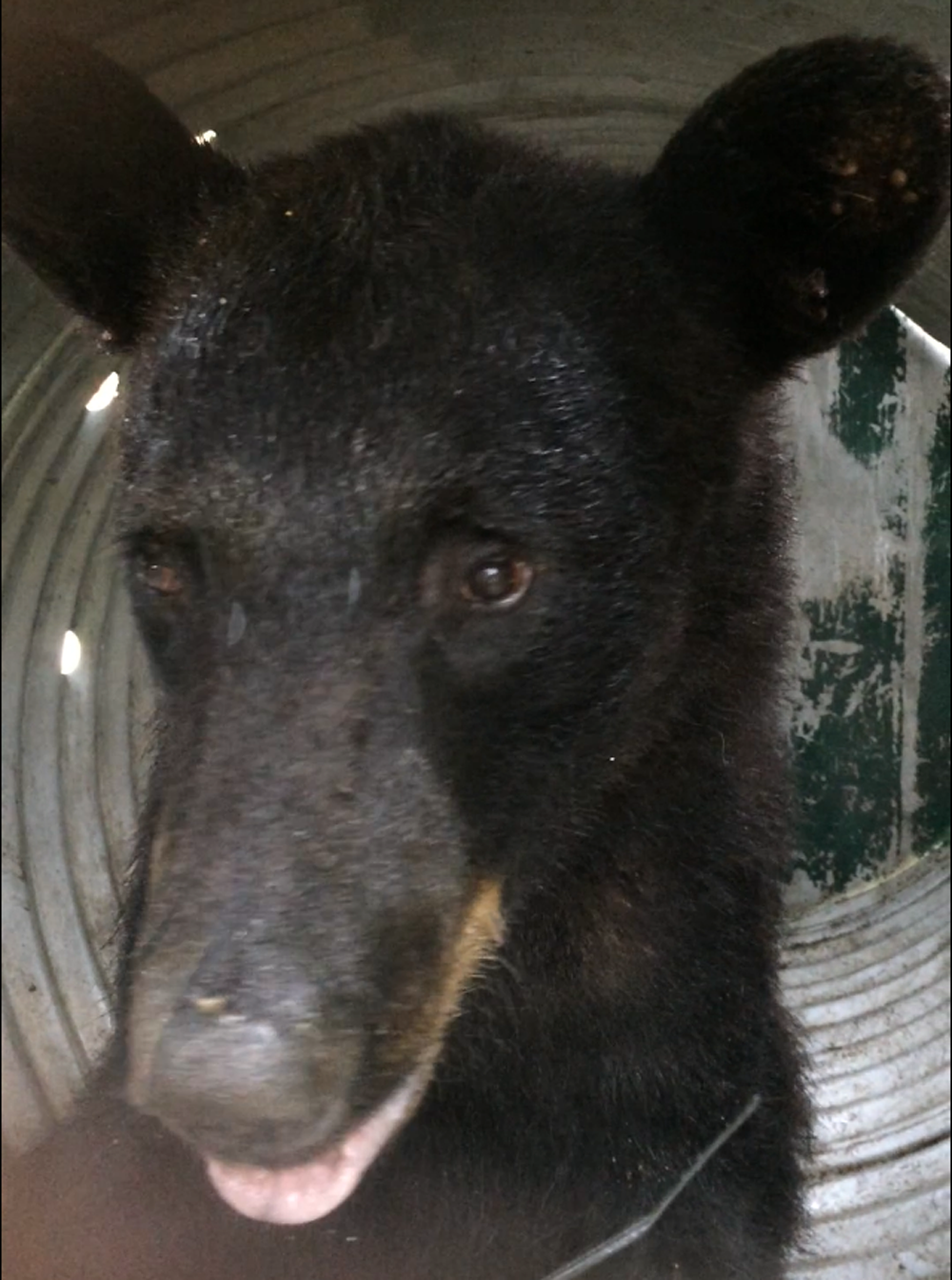 A loose bear was the talk of the town Thursday as the Louisiana Department of Wildlife and Fisheries finally captured a Louisiana black bear roaming downtown Minden.
The bear was captured by LDWF agents around 2:45 p.m., after deciding not to pursue the bear, they said, as it was not aggressive. LDWF biologist Kate Hasapes says the bear took a wrong turn and found himself in downtown Minden.
"Usually, if this bear, or any bear, were to find himself in rural areas, we would just let him go and let him be and find his way where he needs to be," she said.
"Unfortunately, this guy was in the wrong place at the wrong time, and people got way too excited that he was there."
Sheriff Gary Sexton got up close and personal with the roughly 100-200 pound bear, he said. At 6' 3", Sexton says the bear stands nearly as tall as him.
"He really just acted like he wanted to be by himself," he said. "When I was told about the size of the bear, I thought we were talking about a smaller bear. Going in, it was just such a thicket in there. It took me about 25 minutes to walk the thicket, and I finally just walked up on him, and I kind of startled him like he startled me. I really figured he would be up in a tree."
Sexton says those few seconds when their eyes met were heart-stopping, but the bear was not aggressive and he turned and walked away.
Minden Police, the Webster Parish Sheriff's Office and the Minden Fire Department teamed up in the area to locate the bear as they waited for the arrival of LDWF. Once LDWF arrived, law enforcement dispersed and created a perimeter of the area it was last seen, and waited for it to come out.
The bear made its way from the thicket near the USDA building on Main Street to the woods on the west end of Sheppard Street between Mike's Outdoors and Church's Chicken. And it was near Church's Chicken where they trapped him, Hasapes said.
Hasapes says they monitored the situation to make sure the public and the bear both were safe.
"People were trying to get pictures and selfies with the bear and that is absolutely not a good idea," she said. "Bears in general are very relaxed animals. They're not mean, they're not looking to attack people, but with any large animal, if someone provokes it, it's going to protect itself. Luckily, we didn't have any issues today."
After monitoring the situation, they set a bear trap baited with jelly donuts and vanilla extract.
"Luckily for us, we caught him within the first half an hour," she said. "Once we got him into the trap, we brought him back to the office and worked him up."
By the term "working him up," she explained took a DNA sample, clip him with an ear tag as well as a microchip in order to identify him if they happen to run across him again. All this was done after the bear had been tranquilized for a short period of time.
The bear was then returned to the wild.
It is a young male bear that has been sighted in several different areas throughout the last few days, LDWF officials said.
Sexton says while LDWF say these bears are not a threat to anyone, he emphasized that it is illegal to shoot one or harm one.
"The best thing to do is leave it alone and call the authorities," he said.