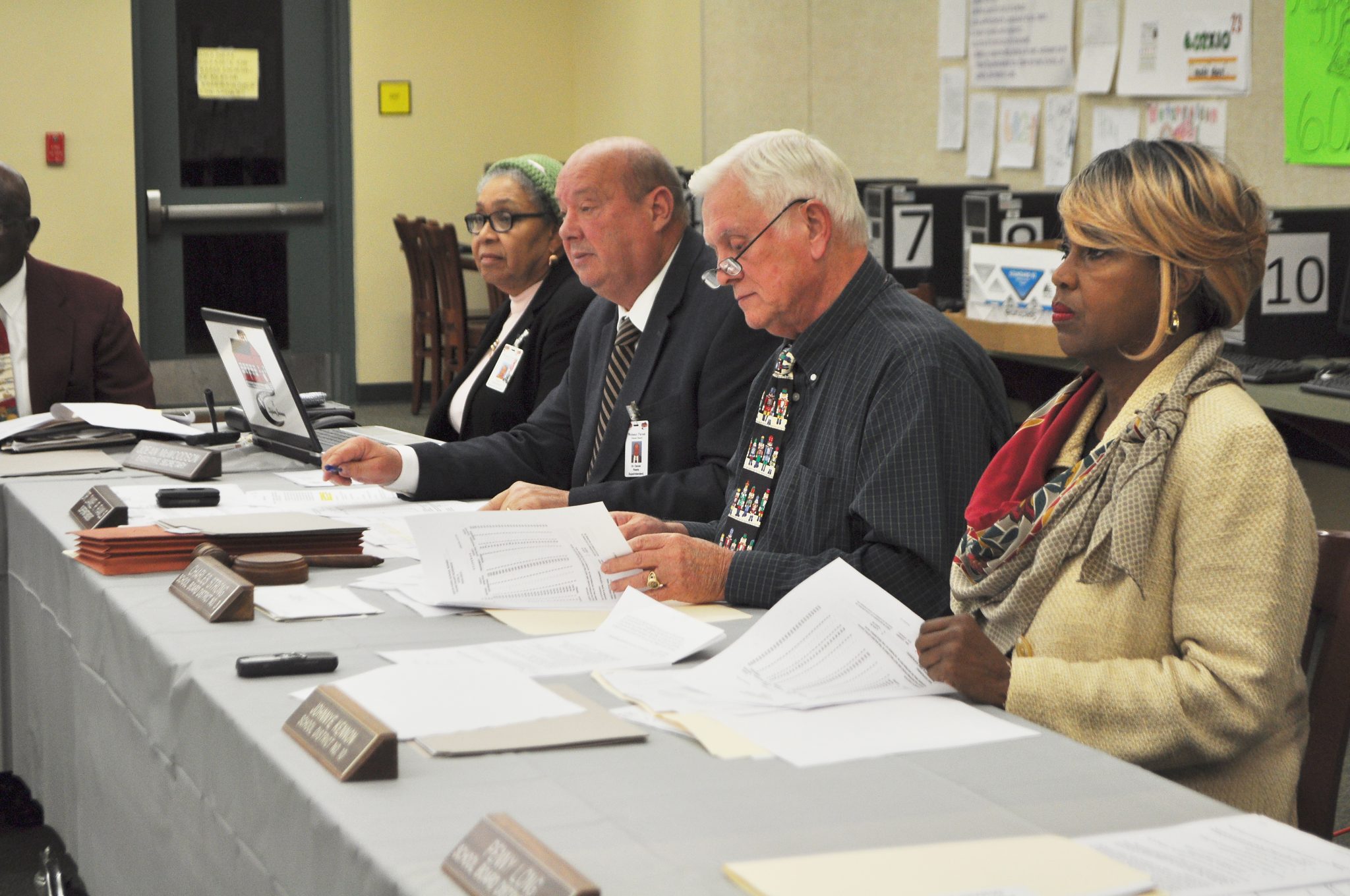 Plans to move the sixth grade at Central Elementary School to Lakeside Jr./Sr. High School will move forward.
With a unanimous vote, the Webster Parish School Board voted Monday to allow Yeager, Watson and Associates to advertise for bids for the roughly $660,000 project for the addition of three classrooms with restrooms at Lakeside.
Superintendent of Schools Dr. Dan Rawls said sixth-grade teachers will move with the students and accommodations for the extra staff at Lakeside will be considered closer to the time of moving.
Following a public meeting Thursday, the consensus of those in attendance was to move the students. While some had concerns about the maturity of some students, the majority were in favor of it for a variety of reasons, such as more exposure to athletics and academic opportunities.
"There's a handful of reasons we want to do this," Rawls said. "The Louisiana Department of Education has developed a curriculum that is sixth, seventh and eighth grades. The staff recommendation, which is coming out of LDOE, is that all of sixth, seventh and eighth grade components in the state be in a junior high setting."
In other news, the board also accepted the lowest bid for the additions and alterations to The Pit at Minden High School. The board received five bids, and the lowest bid of $2,948,000 was awarded to Walker Construction Co., Inc. of Ruston. Four other bidders included McInnis Brothers Construction Inc., for a bid of $2,981,000, ELA Group Inc., with a bid of $3,224,800, Hernandez Consulting LLC with a bid of $3,913,400, and Boggs & Poole Contracting Group LLC with a bid of $2,987,000.
The project will take about 240 days to complete.
In other news, the board elected its officers for the 2017 calendar year. Charles Strong and Johnnye Kennon were both nominated to serve as the coming year's president. After two votes, both coming to a tie, it was decided that Strong would serve the first six months of the year as president and Kennon would serve the remaining six months as president. Strong and Kennon will reverse roles as vice president.
A public meeting will be held at 6 p.m., Monday, Jan. 9, to consider adopting a resolution to order an election to authorize and levy an ad valorem tax for Cotton Valley District No. 12. The election will be April 29.
Field trips approved were:
J.E. Harper Elementary students to attend a Junior Service League play at Minden High School Dec. 8.
Harper to take 75 first-graders to the movies in Ruston Dec. 9
Harper to take 200 kindergarten students to the movies in Ruston Dec. 13
Harper to take 100 first-graders to the movies in Springhill Dec. 15.
J.A. Phillips Middle School PBIS activity to the Springhill Movie Theatre Dec. 16.