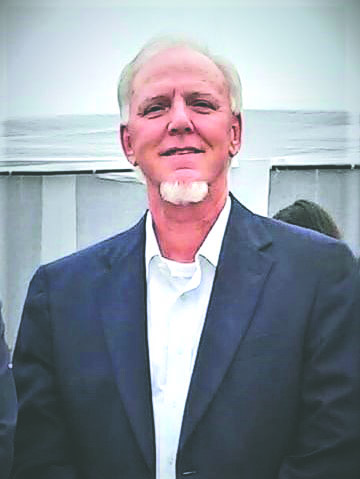 Memorial services celebrating the life of Bobby Joe Griffith will be held Saturday, December 14, 2019 at 11 a.m. at Lakeview United Methodist Church in Minden, Louisiana with Rev. Kathy Wafer officiating. The family will receive friends at 10 a.m. Saturday prior service time.
Bobby Joe passed from this life Tuesday, December 10, 2019 in Shreveport, Louisiana after a valiant battle with esophageal cancer.
Bobby Joe was born February 20, 1961 in Minden, Louisiana and moved to Texas when he was 8 years old. He lived in Baytown, Texas for 48 years. He was a YN2 & Search and Rescue Swimmer in the US Navy aboard the USS Austin (LPD-4) from 1983-1988. He worked for Occidental Chemical for 30 years before retiring in 2017 to move back to Minden. He was a member of the Minden Civitans. He had a deep faith in Jesus Christ and loved his church, Lakeview United Methodist Church. Bobby was an avid golfer. He was an incredible singer and musician and played guitar for more than 50 years.
He was preceded in death by his brother Benjamin "Paco" Franklin Griffith, parents John Gladden Griffith Sr. and Mary Louise Griffith, and beloved uncle B.F. "Uncle Frank" Griffith of Minden.
He is survived by his wife DeDe Griffith of Minden, sons Evan Cole Griffith and Preston Reed Griffith, daughter-in-law Shelby Dillard Griffith, sisters Trebie Denise Talbert of Farmerville and Keitha Ann Macon and husband Larry Macon of Baytown, TX, brother John Gladden Griffith Jr. and wife Emma Jean Griffith of Low Gap, Arkansas, mother-in-law Barbara Sue Kendrick, brothers-in-law Thomas Kendrick and Paul Kendrick, and grandchildren Franklin Ellis Griffith and Cora Lee Griffith.
In lieu of flowers, donations may be made to Lakeview United Methodist Church Youth Fund:
Lakeview United Methodist Church, 301 Lakeshore Dr. Minden, La 71055.
Rose-Neath Funeral Home
211 Murrell Street
Minden, Louisiana 71055
(318) 377-3412