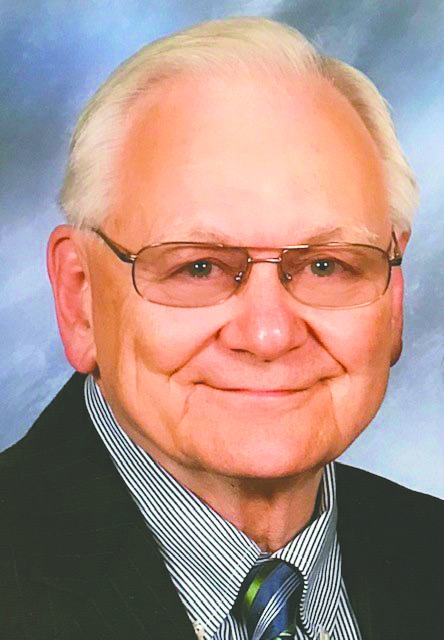 Funeral services celebrating the life of Bobby Ray Wise will be held Saturday, January 25, 2020 at 11 a.m. at First United Methodist Church in Minden, Louisiana with Rev. Fred Wideman and Rev. Bob Burgess officiating. Interment will follow at Gardens of Memory in Minden under the direction of Rose-Neath Funeral Home in Minden, Louisiana. The family will receive friends at 10 a.m. Saturday at the Church's Wesley Room.
Bobby was born March 1, 1936 in Minden, Louisiana and entered into rest January 21, 2020 in Minden, Louisiana. He was a lifelong resident of Minden, graduating from Minden High School in 1954 and attending Louisiana Tech University. He then served in the Louisiana National Guard for 9 years attaining the rank of Sergeant First Class.
Bobby grew up as a young man working with his family at G.V. Wise Grocery & Market in Minden. He later focused on his lifework as an insurance agent where he was the owner/agent of Wise Insurance Agency for over 40 Years.
Bobby was civic minded serving two terms as an elected representative to the Webster Parish Police Jury from 1972-1980. He also served on the Minden Planning Commission and was a member of the Minden Lions Club for many years. He worshiped Jesus Christ as a member of First United Methodist Church, where he taught the Builders Sunday School Class for several years and served on the Finance Committee.
Bobby was a loving husband, father, and grandfather who was affectionately known as "Skeet" to his grandchildren and those closest to him.
He will always be known as a kind, hard-working man who cared about everyone around him regardless of race or class. He lived his Christian ideals of truly treating everyone equally. He will be missed, but his legacy will continue through his family.
He was preceded in death by his loving wife of 62 years, Judy Wise and son, Mark Wise.
He is survived by sons, Matthew Wise and wife Karen of Bossier City, Mike Wise and wife Judilyn of Minden, sister, Peggy Jones of Minden, brother, Gayle Wise and wife Betty of Shreveport, and grandchildren, Allison Wise, Shelby Wise and his wife Katelyn, Preston Wise, Jennifer Wise, AllieBarron Wise, Walker Wise and Sarah Blake Wise.
Pallbearers will be Greg Jones, Gayle Wise, Scott Wise, Shelby Wise, Preston Wise and Walker Wise.
In lieu of flowers, the family requests memorial gifts be made to the First United Methodist Church Minden – Missions Fund, Louisiana Methodist Children's Home – Ruston or the Alzheimer's Association.
Rose-Neath Funeral Home
211 Murrell Street
Minden, Louisiana 71055
(318) 377-3412