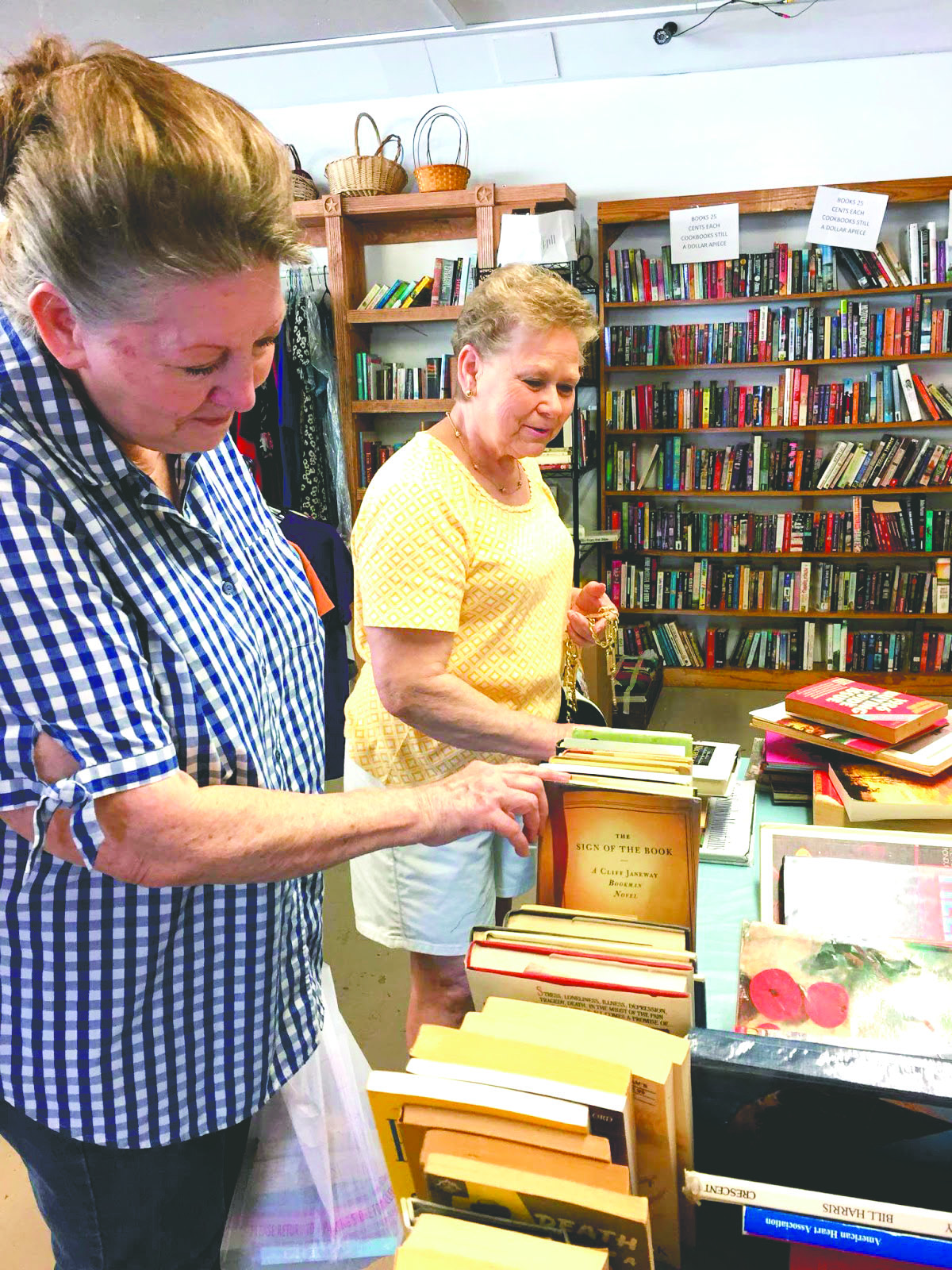 MARIA GONZALEZ
Special To the Minden Press-Herald
SPRINGHILL – A book sale fund raiser was held at Main Street Thrift last Saturday to help raise funds for the newest Fuller Center house currently underway in Springhill. From all indications, it was a complete success.
"People came in to fill up bags of books, but when they saw what all we have to offer they left with much more." said event coordinator Michelle Benson.
Main Street Thrift is a 501c3 second-hand store that supports the Fuller Center of Webster Parish. It's faith driven and Christ centered.
The Fuller Center for housing promotes collaborative and innovative partnerships with individuals and organizations in an unrelenting quest to provide adequate shelter for all people in need, and Main Street Thrift is an essential part of that.
"We [Main Street Thrift] are in need of nick-nacks and other household items for our next venture," said Benson.
"Please remember us when you're doing spring, or rather summer cleaning, and check out our Facebook page to see what else we have to offer. We're always updating it."