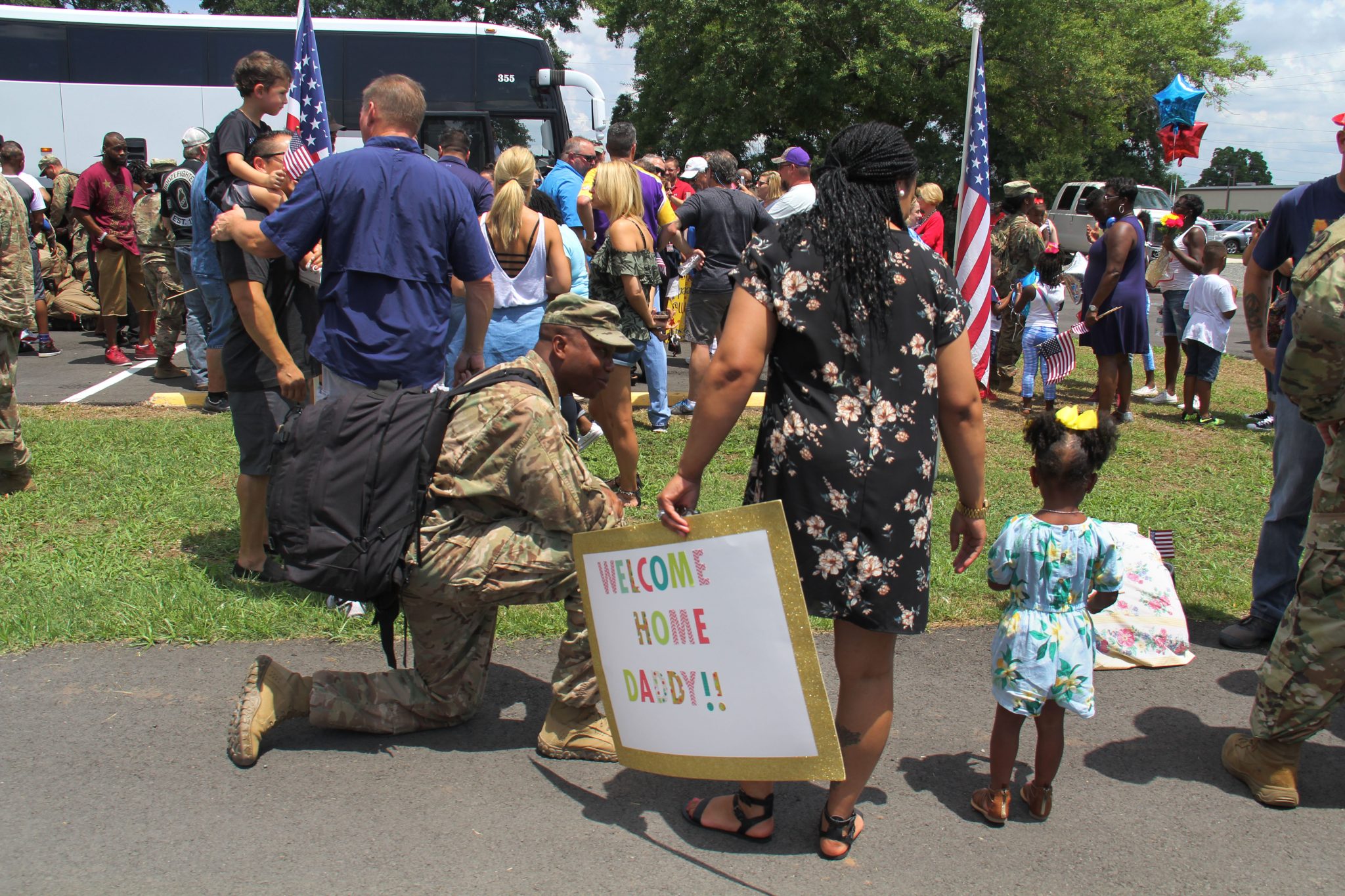 Stacey Tinsley
Bossier Press-Tribune
REGIONAL — A group of local National Guardsmen returned home this weekend to find family and friends waiting on them after nearly a year away.
Approximately 70 Soldiers of the 165th Combat Sustainment and Support Battalion, based at the 165th armory in Bossier City, were welcomed back with a special reception at their armory Saturday, July 14.
The battalion was deployed for nine months in Afghanistan to assist with logistical operations in support of Operation Freedom's Sentinel and managed sustainment operations in support of coalition forces.
A mother of a returning soldier stated, "My son has been gone for nine months and I, and his family, cannot wait to finally see him and hold him. He might be 40 years old, but he will always be my baby."
In 2008, Headquarters and Headquarters Company of the 165th was mobilized in support of Operation Iraqi Freedom.
Units of the 165th have provided support for overseas combat missions in Operation Desert Storm and Operations Enduring Freedom and Iraqi Freedom.
Domestically, the 165th is vital to commodity distribution operations for disaster relief missions within the state.
These include assisting with commodities distribution for the March and August flooding in 2016. The 165th also served during Hurricanes Katrina, Rita, Ike, Gustav and Isaac, as well as the Deepwater Horizon Oil Spill in 2010.