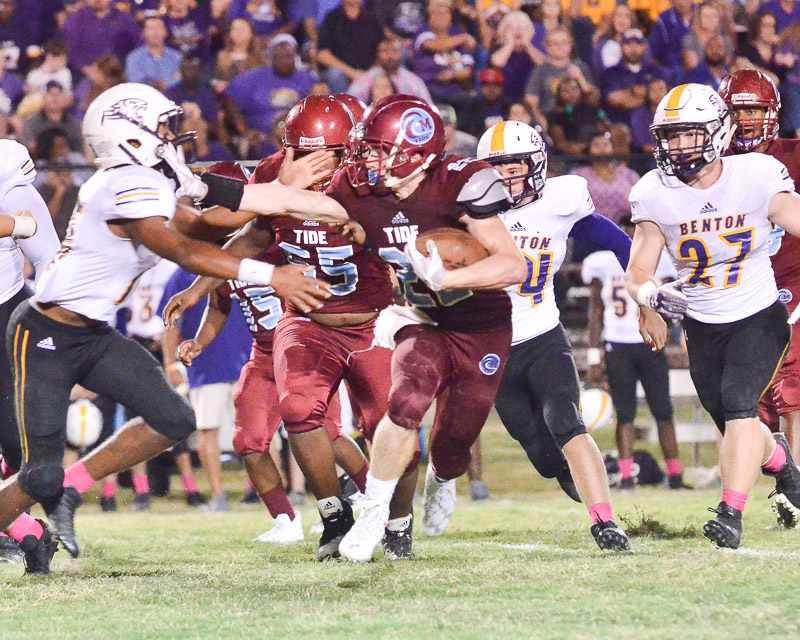 5A and Division I-IV playoff brackets Sunday morning and, as expected, all three LHSAA football- playing schools will be participating.
Lakeside will be the only parish school to host a first-round game, as the Warriors finished at No. 16 in the Class 2A power ratings.
Lakeside (7-3) will host No. 17 Independence (5-5). The Warriors finished the regular season Thursday night, falling 53-12 against Mansfield, while the Tigers wrapped up regular season play with a 52-22 win over Springfield.
Lakeside and Independence kick-off from Sibley at 7 p.m. In Class 3A, the North Webster Knights (3-6) come in as the No. 27 seed and will travel to St. Francisville for a Friday night date with No. 6 West Feliciana (9-1).
North Webster ended the regular season with heartbreak as the Knights fell 21-14 at home to the visiting Loyola Flyers, losing out on the district title. The Saints are coming off a 21-0 rout of Kinder. Kickoff is at 7 p.m.
The Minden Crimson Tide are back in the playoffs for the third straight season, this time as the No. 23 seed in Class 4A.
Minden's opponent will be No. 10 McDonogh #35.
The Crimson Tide (5-5) had a tough time handling the district 1-4A slate, stumbling to a 1-4 finish after starting 4-1. Minden wrapped up the regular season with a 28-7 loss in Stonewall to North DeSoto.
The Roneagles (7-3) concluded their regular season with a 14-6 win over Lake Area New Tech. Minden will travel to New Orleans for a Friday night matchup at 7 p.m.