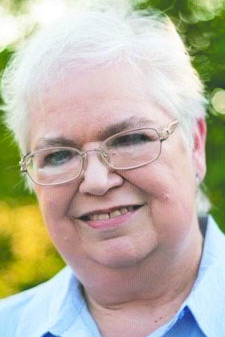 Funeral services for Brenda Wallace Henderson will be held Saturday, March 2, 2019 at 10 a.m. at Ebenezer Baptist Church in Castor, Louisiana with Rev. James Nailes officiating. Interment will follow at Ebenezer Cemetery in Castor under the direction of Rose-Neath Funeral Home in Minden, Louisiana. The family will receive friends from 5 until 8 Friday, March 1, 2019 at Ebenezer Baptist Church.
Brenda was born March 15, 1951 in Shreveport, Louisiana and entered into rest February 27, 2019 in Castor, Louisiana. Brenda was retired from Gibsland Bank.
She was preceded in death by her father, Billy Wallace.
She is survived by her husband, Charlie Henderson of Castor, mother, Marjorie Wallace of Castor, sons, Trey Partain (Jennifer) and Lane Holley (Stephanie) both of Castor, daughters, Angela Warren (Christopher) of Castor, Jennifer Hawkins (Joshua) of Saline, Carrie Ford of Sibley and Charlye Christine Henderson of Dubberly, sister, Linda Lockwood (Michael) of Bastrop, brother, Billy Wallace, Jr. (Joy-Dee), grandchildren, Kaylie Robinson, Christian Warren (Kolleen), Zachary Christian, Noah Partain (MaKayla), Luke Partain, Malina Warren, Kayden Ford, Jacob Hawkins, and Joseph Hawkins, and great-grandchildren, Wyatt Sampson, Layla Sneed and Shelby Sneed.
Pallbearers will be Christian Warren, Noah Partain, Zachary Christian, Jeffrey Wallace, Lynn Sprout, Bobby Sprout, Rodney Warren, Michael McCarthy, Mike Nelson, and Steven Knotts.
Honorary pallbearer will be Terry Carr.
Rose-Neath Funeral Home
211 Murrell Street
Minden, Louisiana 71055
(318) 377-3412