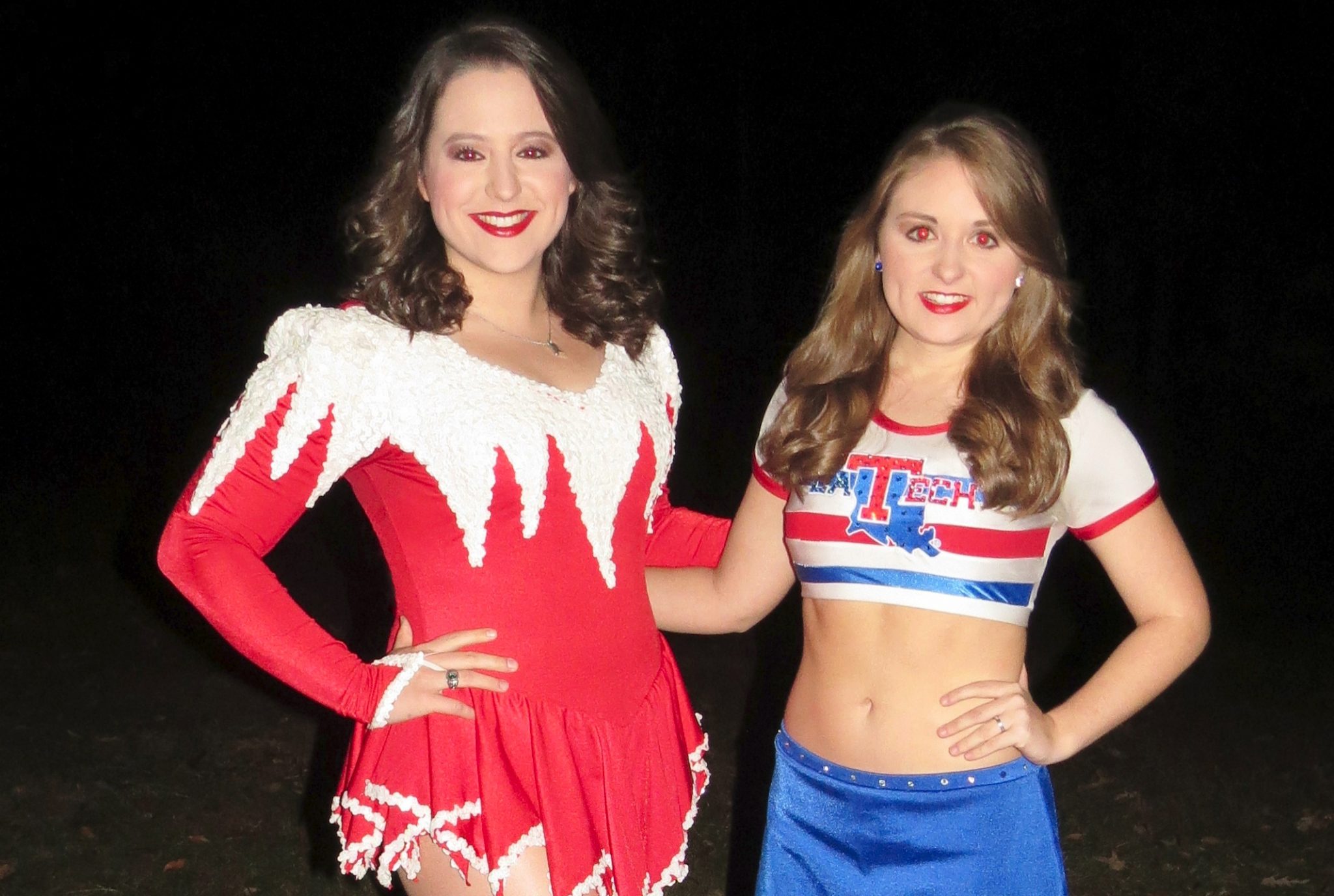 Sharity and Jacie Brent will be performing in the All American Halftime Show at the Buffalo Wild Wings Citrus Bowl in Orlando, Florida.
This will be Sharity's fifth and Jacie's sixth time to perform in the Citrus Bowl due to being chosen as "All American" dancers in years past. Only the best performers in the nation between 12 and 21 years of age qualify for this opportunity. This year, they will be dancing while country music star Cole Swindell sings a mix of his two No. 1 singles, "Let Me See Ya Girl," and "Chillin' It," off of his self-titled platinum-certified debut album.
In previous years, the girls have performed with CMA award-winning singer/songwriter Dierks Bentley and Grammy-nominated country artist, Hunter Hayes. The thrill of performing for 65,000 fans and potentially millions of viewers on national television is what keeps the girls coming back year after year. Being from Louisiana, the girls are particularly excited to be able to cheer on LSU in this year's bowl game.
They would like to invite everyone to watch the game, featuring the No. 20 LSU Tigers and the No. 13 Louisville Cardinals, along with "America's Best Halftime Show" on New Year's Eve at noon on ABC.
Prior to the Citrus Bowl, Sharity, a three-year member of the Louisiana Tech Regal Blues Dance Line, will also be performing during halftime at the Armed Forces Bowl in Fort Worth, Texas, on Dec. 23.
Jacie, a four-year member of the Minden High School Louisi-Anne Dance Line, will be spending the week before the Citrus Bowl at the Premiere Program in the Dolphin Resort in Orlando.
Premiere produces the largest global industry program dedicated to showcasing children and teens to Industry Professionals from LA, NYC, and around the world who specialize in kids programming and are looking to find their next discovery for upcoming projects. Premiere is known for presenting only the most talented, enthusiastic and professional young performers from around the world and is by invitation only. Jacie made it through three rounds of auditions in Shreveport in order to receive her invitation.
She will be performing a TV commercial, a beauty commercial, a comedic monologue, a dramatic monologue, a soap opera scene and a sitcom scene, as well as walking the runway in high fashion, summer/beachwear and jeans. She will also be singing and dancing in a Mainstage Performance. To vote for Jacie on the Premiere Facebook and Instagram pages, the deadline is 7 p.m. Thursday. The performer whose picture gets the most likes will receive a special award on the last night of the program.