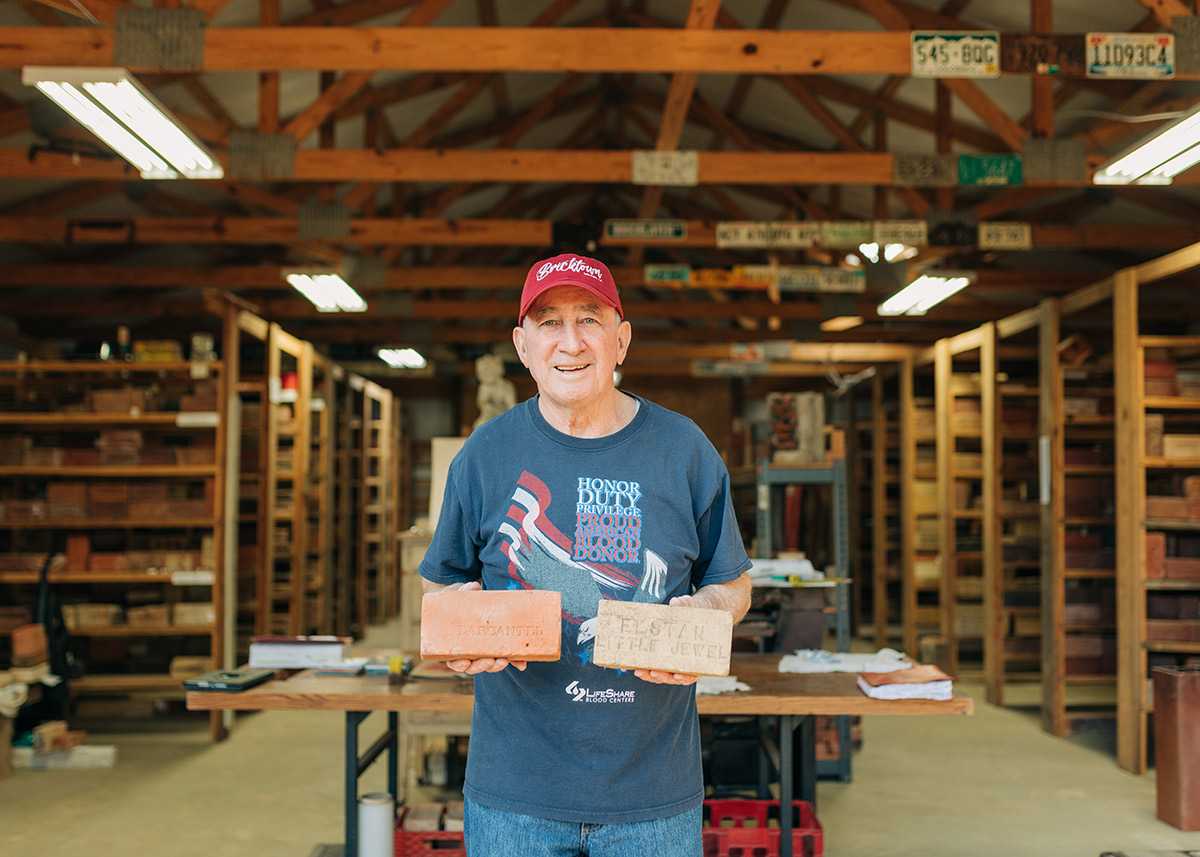 Guest speaker for the Thursday, March 17 meeting of the Minden Lions Club will be Dan Strange of Minden. He will talk about his hobby of buying and trading uniquely-branded bricks. His current collection features more than 3,600 bricks!
Dan is the fourth of eight children born and raised in Avoyelles Parish. He is a graduate of Northwestern State University and the University of Tennessee. He worked his way through his degrees laying bricks, a trade he acquired from his father.
Dan worked directly in the affordable housing industry for 22 years and then as an affordable housing consultant for more than 20 years. The past 17 years he was an owner and manager of a small consulting company, which he now has passed ownership to his son and daughter – Micah and Jessica.
He is married to Susan Williams Strange, formerly of Leton. Dan and Susan's children reside in Shreveport with their families.
Due to his history with bricklaying, he has always had an interest in bricks. He acquired his first brick from Northwestern State when one of the original buildings was demolished and the bricks were sold as souvenirs. Dan joined the International Brick Collectors Association (IBCA) in 2004 and attended his first brick swap in October 2005. He didn't attend another swap until October 2013, but since May 2015 he and Susan have attended numerous swaps across the U.S. He currently serves as treasurer of the IBCA.
Dan's brick collection is approaching the 4,000 mark, and he enjoys finding more bricks to add to his collection and showing his bricks to anyone who's interested.
The Minden Lions Club meets Thursdays at noon at the American Legion Memorial Home, located at 119 Pine St. in Minden.