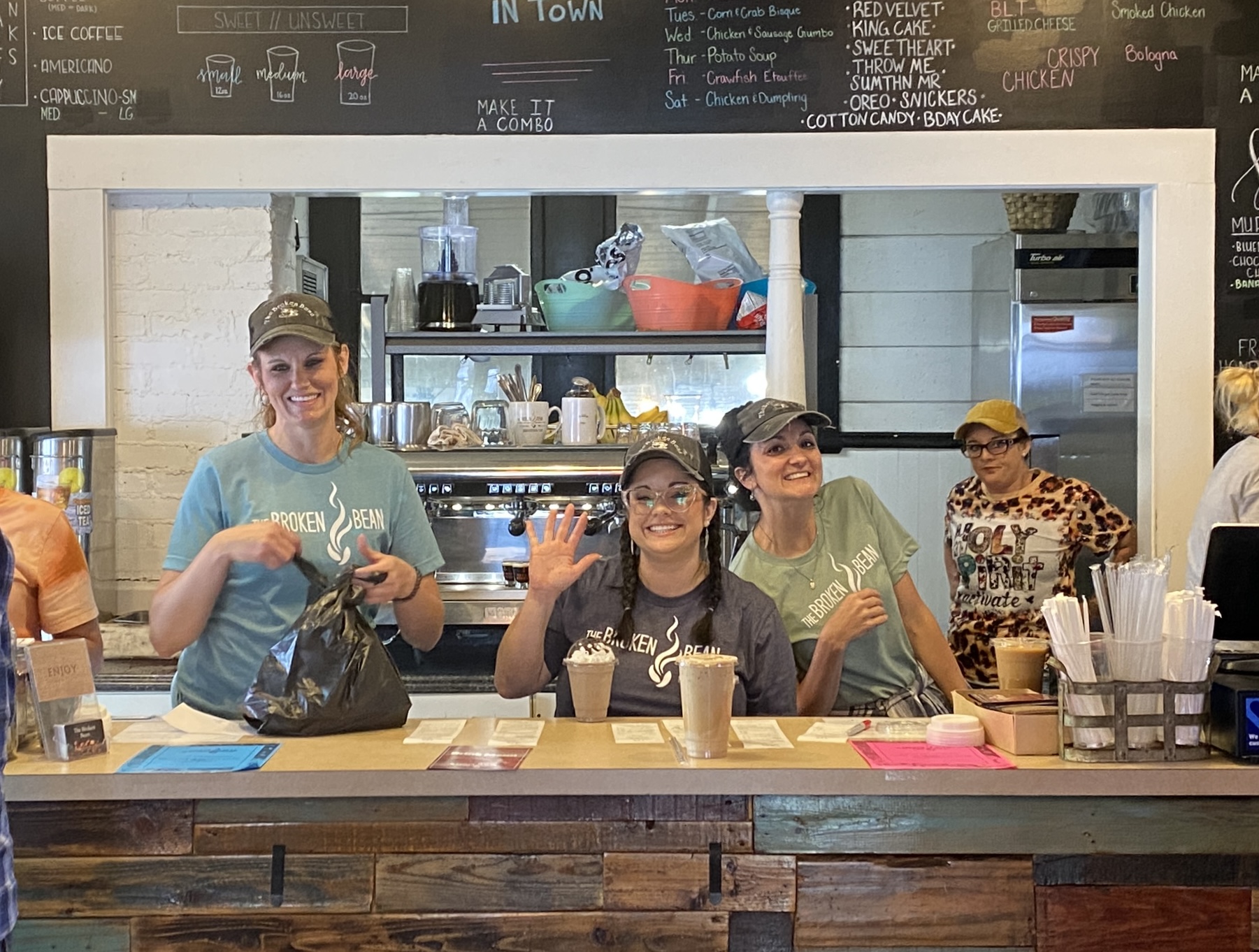 The Broken Bean celebrated their 6th anniversary on Saturday, April 29. The rain and cool weather did not deter the citizens of Minden from coming out to support the Broken Bean and their worthy cause.
The Broken Bean is a part of Louisiana Adult & Teen Challenge (LAATC), a faith-based treatment facility which provides residential care to men and women struggling with addiction and other life controlling issues. It is one of the largest and most successful accredited programs of its kind.
LAATC owns and operates a variety of small businesses including the Broken Bean. These establishments help to provide their students with valuable on-the-job training and experience while providing a revenue stream to support our program.
During the event there was live music, face painting, a popcorn stand, a lemonade stand, snow cones, a bounce house, a prayer tent, and hourly drawings for prizes.
The Broken Bean is located at 107 McDonald Street They are open 7 AM until 5 PM Monday through Friday and 8 AM until 5 PM on Saturdays.