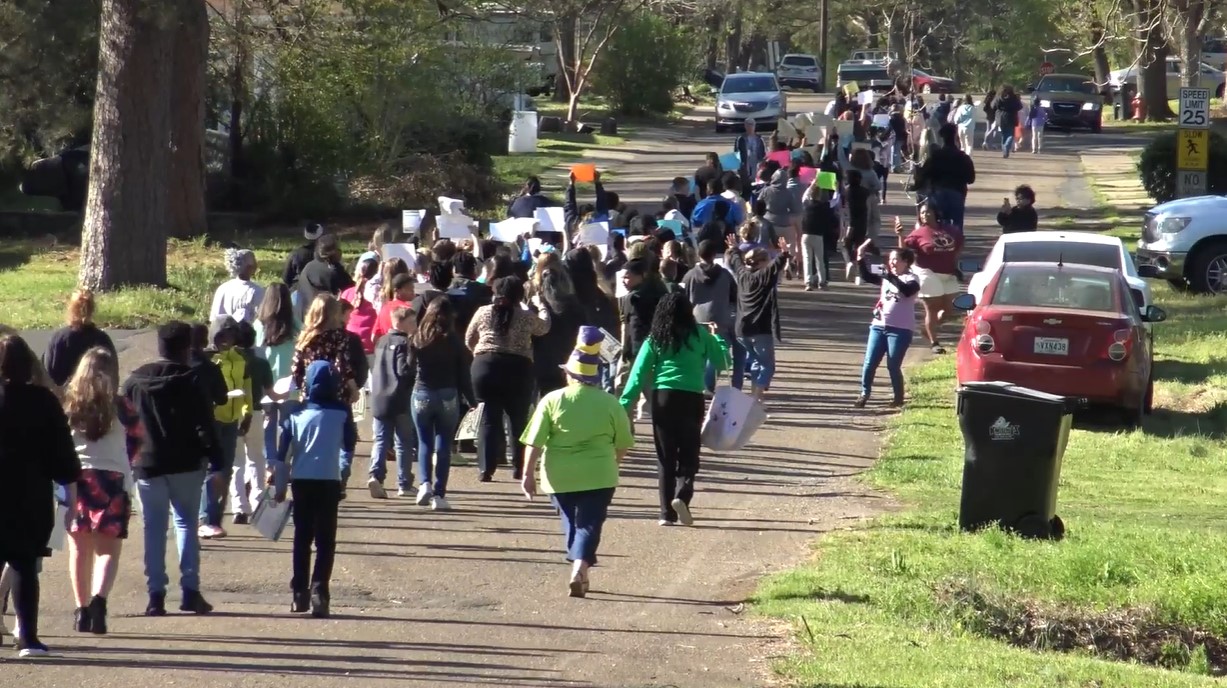 Students at Brown Upper Elementary School in Springhill held a parade on April 8 to mark their incredible achievements this school year. The students and teachers were given a police escort as they marched through the nearby neighborhood.
Each student held up a certificate that showcased their accomplishments in math, reading and other subjects. The Grand Marshal for the parade was Tampa Bay Buccaneers linebacker and Webster Parish native Devin White.
In addition to the parade, Brown Upper Elementary students took part in an afternoon Easter egg hunt for some great prizes. Because of Webster Parish's new school calendar, this was the last day of class for students before a two-week break. During that time, the district offers an intersession, which helps struggling students catch up with their classmates' progress.