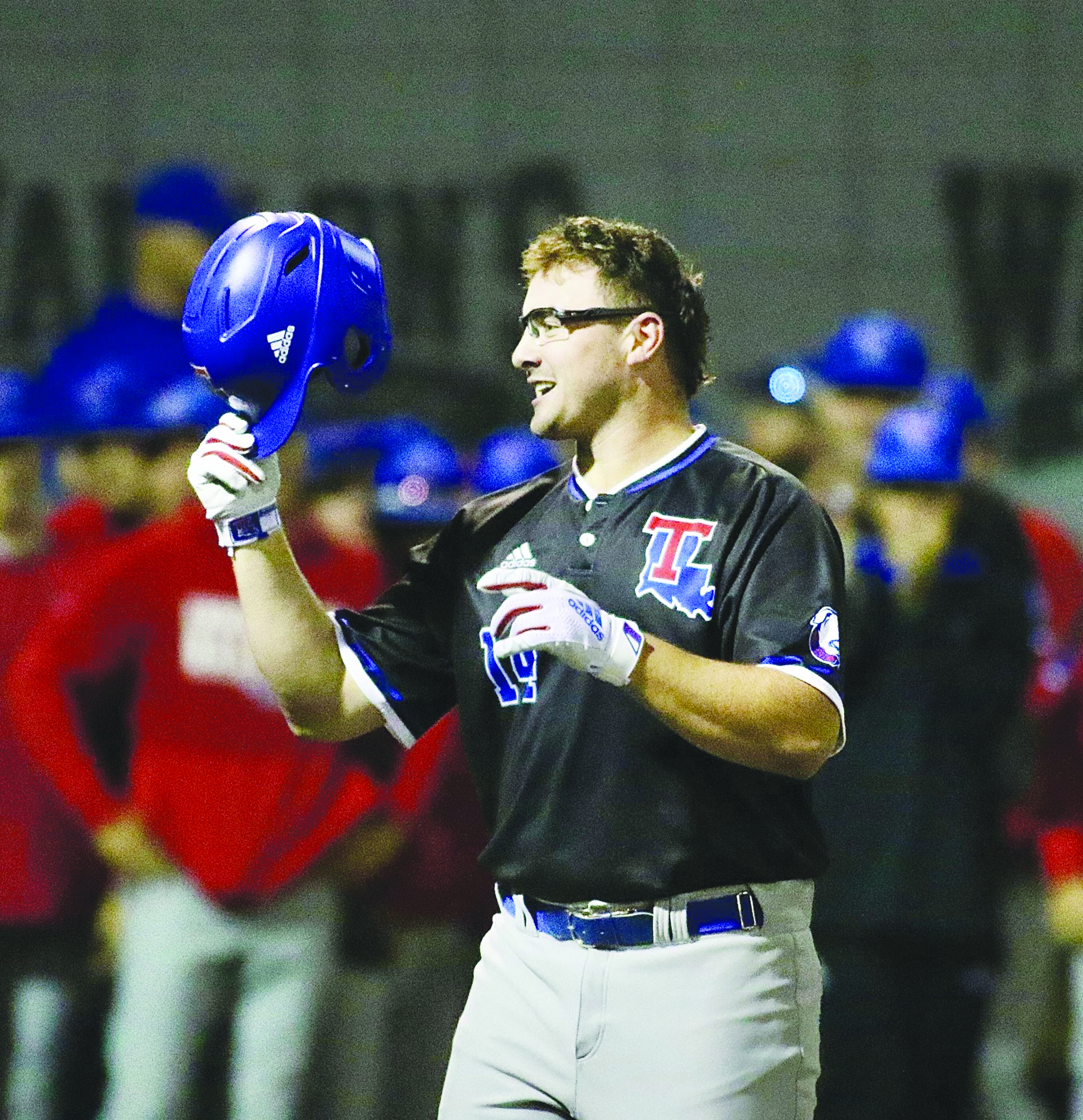 MONROE — Louisiana Tech defeated UL-Monroe 8-4 Tuesday night at Warhawk Field.
LA Tech (12-5) plated five runs in the top of the first inning to jump out early on. Steele Netterville singled as Cole McConnell came around to score on the play from a throwing error. Bryce Wallace recorded a two-run single to take a 4-0 lead.
The Bulldogs batted around in the top of the first inning and three different hitters were hit-by-pitch.
Walker Burchfield homered twice in the ball game with a solo shot coming in the third and fifth inning. Burchfield became the first Bulldog this season to record a multi-HR performance.
"He's just a good hitter," Tech coach Lane Burroughs set of Burchfield. "He has good at-bats. He knows how to evaluate balls and strikes. He takes his walks. When he gets underneath one pull-side we know it's going out of the ballpark. Those were big hits for us and he will give you some quality at-bats."
Greg Martinez got the start earning his second win. Martinez hurled four innings, giving up one run, striking out five and no walks.
Wallace and Netterville both tallied two-hit nights in the win while Wallace collected two RBIs.
McConnell ripped a clutch two-out RBI single to right field in the fifth as Wade Elliott came around to score to go up 8-1.
"If we don't have the five-run first we may not win the ball game," Burroughs said. "We took advantage of the hit-by-pitches, walks and we talk about that all the time. Those are the ingredients of a big inning. That inning was huge. We didn't swing at bad pitches, we got on base and we kind of got it going."
ULM (4-11) outhit LA Tech 11-10 in the contest but stranded 13 baserunners. Bulldog pitching worked its way out of jams in the sixth and the ninth inning when the bases were left loaded to end the game.
Warhawk center fielder Mason Holt led the charge on offense going 3-for-5 with an R