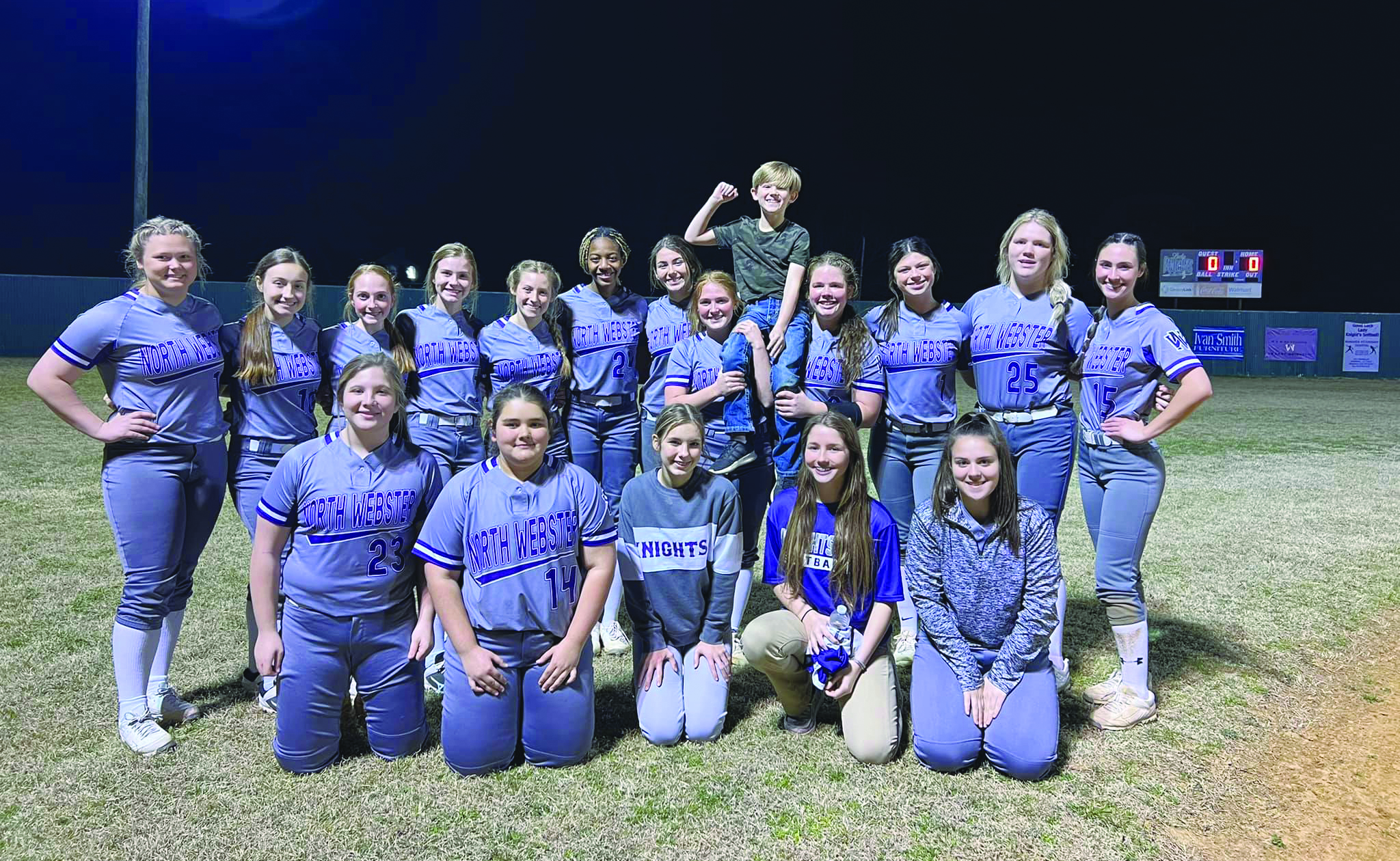 Offense wasn't a problem on March 10 as the North Webster and Minden High School softball teams combined for 45 runs in a 25-20 win for the Lady Knights.
North Webster totaled 13 hits in the game while Minden had 17.
The Lady Knights used a big second inning in which they scored 10 runs with Adrayanna White, Aniyah Davis, Carlie Campbell, Meagan Maxwell, Sydni Garmany, and Paige Timmans all recording runs batted in during that stanza.
Stolen bases played a key role in the game. North Webster opened up an early lead in the second inning when the Lady Knights scored two runs on a stolen base before Minden tied the game at 18-18 in the bottom of the fifth inning, scoring a run on a stolen base.
The game was tied at 18-18 in the top of the sixth when a Crimson Tide error allowed North Webster to take a lead it would hold the rest of the way.
North Webster totaled 13 hits in the game with Chloe Ray, Maxwell, Campbell, and White each recording multiple hits for the Lady Knights.
Minden countered with 17 hits as Leigha Kennon-Gilbert, Ella Floyd, Hollyn Edge, Ada Faith Gilbert, and McKenzie all recorded multiple hits for the Lady Tide. Floyd and Kennon-Gilbert had four hits each for MHS with Kennon-Gilbert blasting a double in the first inning, another double in the third, a single in the fourth, and a triple in the fifth.
Kennon-Gilbert also led Minden with three stolen bases in a contest that the Lady Tide swiped a total of 13 bases.
Alivia McKenzie was in the circle for Minden and went two and two-thirds innings, allowing eight hits and 19 runs while recording one strikeout. Kendall Lynn threw four and a third innings in relief out of the bullpen.