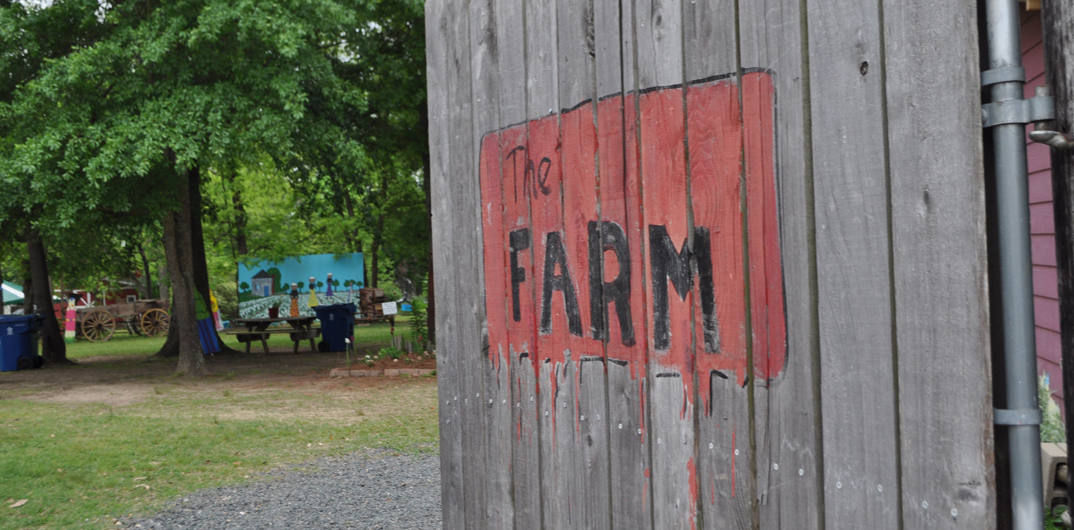 The little blue house at The Farm in Minden will serve as the backdrop for Cultural Crossroads first-ever haunted exhibition of area artists. Local artists are invited to submit their own wickedly inspired tribute to October and/or Halloween in a variety of mediums, from pencil, paintings to collages according to Chris Broussard, chairman of the "Moonlight Madness" Call to Artists.
Works of art will be accepted on a variety of canvas sizes. From 8"x8", 8"x10", 10"x10" but no larger than 9"x12" will be accepted. "Moonlight Madness" is the theme of the show. An opening reception night will be held on Thursday, October 17th from 6pm-8pm in Zenobia's House at The Farm. The two-day public viewing of the art show will be held in conjunction with the second annual Makers Fair scheduled for Saturday, October 19th on the four-acre estate owned and managed by Cultural Crossroads. Hundreds of patrons will gather at the Farm that Saturday for one of this area's largest gathering of artisans. Admission is free. This very family-friendly event will also include a petting zoo, a children's hands on art area and several free art-related workshops.
The historic 'little blue house' also located on the grounds will include the selected works of art. The public will be invited to tour the quaint little house once suspected of being haunted. In previous years, the little blue house served as the centerpiece of this area's most notorious ghost stories, "the Legend of Sallie Baker." Patrons will be invited to move from room to room to view the collaboration of works while enjoying a glimpse at Farm life at harvest time. "We wanted to treat the public to a haunted viewing of art," states Brandi Cade, executive director for Cultural Crossroads. This will also give us a chance to invite new emerging artist an opportunity to showcase their work and join the ranks of the many talented artisans we have in our area."
Thank to our generous corporate sponsors, B1Bank and Smokin J's, no commissions will be collected on the entries. 100% of any sales will be awarded the artists. An entry fee of $35 per submission is required. Two submissions per artist are allowed with an entry fee to accompany each submission. Applications must be submitted and can be downloaded on line or requested by email. Deadline for submitting the application is Friday, October 11th.
A reception will be held at The Farm on Thursday, Oct. 17th from 6pm-8pm. 1st, 2nd and 3rd place winners will be announced at that time. 1st place will receive $150 cash prize. 2nd place will receive $75 while 3rd place receives $50. Works of art will go sale that evening and again on Saturday, Oct. 19th.
A second and last chance viewing will be offered the week of Halloween on Tuesday, Oct. 29th from 7pm to 9pm. The little blue house will once again be open to the public for a haunted evening of spirits and moonlight madness. Anyone wishing to come in costume are welcomed. This will be the last and final viewing. All artwork will be on sale again. The Farm's fright lights will light your way to this first-time ever art experience in our haunted setting. "It should be a fun night for everyone," remarks Mrs. Cade. "You never know, maybe Sallie Baker will make an appearance."